What are the Best Methods for Vegetable Cultivation?
Growing vegetables at home is a wonderful way to ensure a fresh, bountiful supply of nutritious foods. There are many different theories about vegetable cultivation, but the process will probably involve considerable trial and error. Consider doing some research online or with gardening books to discover which plants will grow best in the local climate and available space. By properly preparing ahead of time, much of the frustration of vegetable cultivation can be removed before it starts.
One popular method of vegetable cultivation is container gardening. Excellent for small spaces or for homes that do not feature any usable earth, container gardening allows vegetables to be grown in pots and planters. While containers can be filled with different species of plants, make sure each has enough space to grow without overtaking its neighbor. Container gardening also allows plants to be moved around with relative ease, in order to take advantage of sunlight and shade that may move as the day progresses.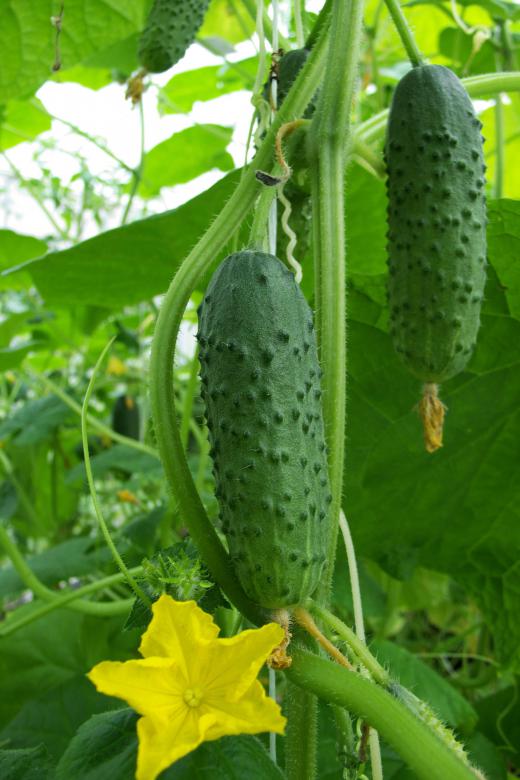 Although container gardening may be an excellent method of vegetable cultivation, it is not ideal for all plants. Trying to grow corn, climbing beans, or root plants like carrots or potatoes may prove tricky or impossible with containers. Some plants may require deeper planting than is practical for container gardening, while others may simply grow too large for a container to hold securely.
For people with some available land, planting vegetable beds is an excellent method of vegetable cultivation. If planting directly into the soil, it is advisable to have soil samples tested to better understand the composition and nutrients naturally present. Many people prefer to build raised vegetable beds and add all of the soil, so as to allow total control over the composition. Make life easier by clearly marking the type of plant and care instructions in front of each row of vegetables.
To control climate and water availability, some people prefer vegetable cultivation through the use of greenhouses. These structures typically have clear paneling that allows sunlight to filter through, while keeping out rain and preventing wind and storm damage. Greenhouses often feature heating and cooling systems as well as built-in irrigation to ensure proper moisture. A greenhouse can allow vegetable cultivation of non-native species that may require a certain humidity level and water level in order to grow.
Cultivating vegetables can be fun for all ages and levels of experience. Whether helping children pull out the year's first carrots or filling a summer soup with ingredients grown right outside the kitchen window, a gardener can rejoice and take pride in the "fruits" of his or her hard labor. Choosing the best method for vegetable cultivation will depend on budget, space, and climate, but can be done successfully almost anywhere.
AS FEATURED ON:
AS FEATURED ON:

By: Natalya Korolevskaya

Growing cucumbers requires heat and space.

By: Natika

Root plants, such as carrots, can be tricky with container gardening.

By: anjelagr

Potatoes typically won't grow well in containers.

By: Boggy

Growing organic vegetables in your yard can help save on trips to the grocery store.

By: Sergii Figurnyi

By properly preparing ahead of time, much of the frustration of vegetable cultivation can be removed before it starts.