What are the Best Methods for Greenhouse Watering?
Choosing the best methods for greenhouse watering typically is determined by the size of the greenhouse, how many plants it holds, and how much time and money the owner is able to invest in the water delivery system. Installing a drip irrigation or sprinkler system can be time consuming, but may spare the owner the day-to-day labor of hand watering. Some systems require an initial monetary investment, but can last for years with regular maintenance.
Small greenhouses are usually watered by hand. A watering can is an acceptable means to small greenhouse watering and may waste less water, but can be time consuming. Using a spray nozzle attached to a garden hose may be a better option and can water plants more quickly. Catch trays — wide, shallow pans which prevent water from running off the plants — can help hold the water in reserve for future use. They are commonly sold at garden centers and greenhouse suppliers.
Drip irrigation systems, sometimes referred to as mister systems, are another watering option. These systems have a main water supply line that is typically attached to the top of the greenhouse. Smaller tubes run off this main line and hang over the plants, dripping water directly into the soil. This type of system requires advance planning to ensure the lines are placed properly over the plants. One drawback to this system is that it can inhibit additions to the greenhouse: every time a new plant is added, a new drip line will have to be installed as well.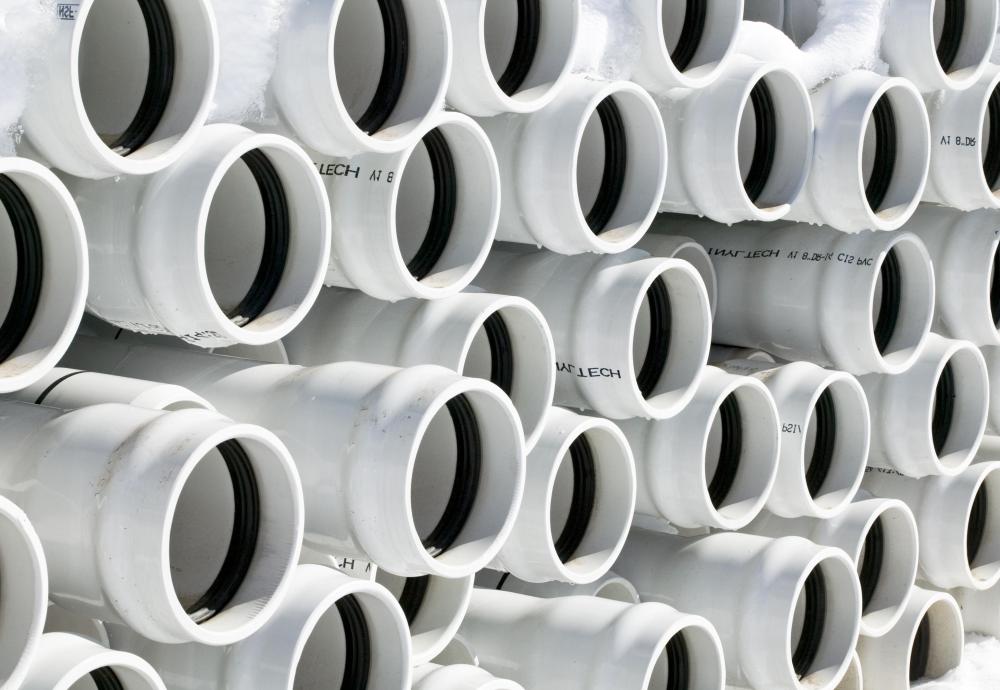 A sprinkler system can be an effective means of greenhouse watering. These systems are usually constructed with Polyvinyl Chloride (PVC.) PVC is lightweight, inexpensive, durable and easy to work with. It can be purchased at many home improvement or plumbing supply stores. Although installing this type of system can be time consuming, it's one of the best ways to ensure large, consistent amounts of water are being delivered to the plants. There are many books available to help plan and install a sprinkler system.
Both drip irrigation and sprinkler systems can be attached to timers, which turn the water on and off automatically. Some timers are very inexpensive and basic; a simple twist of the dial can run the water for up to an hour. Other timers are more expensive and sophisticated but can be programmed to control the water at regular intervals and for set periods of time. These timers have the advantage of watering the plants even if the owner isn't able to spend time in the greenhouse.
Whichever irrigation method is used, gardeners should remember that roots typically grow 6 to 12 inches (15 to 30 cm) under the soil surface. This is known as a root zone. Although the soil may look or feel damp on the surface, it's no guarantee that the roots are receiving sufficient water. A water meter can be used to test soil saturation. It has a probe, usually about 18 inches (45.7 cm) long that can be inserted into the soil to measure the amount of water at the root zone. It's inexpensive and available at most garden centers. This tool can be used to determine how effectively the greenhouse watering system is working.