What Are the Benefits of Using a Facial Sauna?
A facial sauna is a device that delivers a small amount of steam to an individual's face in order to provide deep cleansing. Using one of these saunas can help remove impurities from the pores while adding moisture to the skin. This generally results in skin that is very soft and glowing. People who use this type of sauna may also be able to alleviate allergies, sinus problems, and respiratory disorders. This can be accomplished at the user's convenience, and is much less expensive than a salon facial.
In order to use a facial sauna, a small amount of water should be added to the bottom of the unit. It can then be plugged in so the water will come to a boil. At this time, steam will begin to rise through the top of the sauna. The steam will begin to open up pores, allowing impurities to rise to the surface. This can be helpful in improving the overall appearance of the skin while preventing acne from occurring.
Many people use a facial sauna in order to beautify their skin, and doing so could provide a number of other health benefits as well. Using steam in close proximity to the face can help relieve clogged sinuses. It also provides moisture to the nasal cavities, which could be helpful in reducing allergies. Using one of these facial systems might also loosen congestion in the lungs, making it easier for an individual to breathe. This could be helpful for breathing disorders, such as temporary ones associated with the common cold or asthma and other long term issues.
The facial cleansing treatment at a spa can sometimes be very expensive, and many people find they need to perform this deep cleansing regimen on a regular basis in order to keep their skin looking and feeling its best. No additional supplies are needed in order to use this machine. For these reasons, a facial sauna can pay for itself after only a few uses, making it a very wise investment.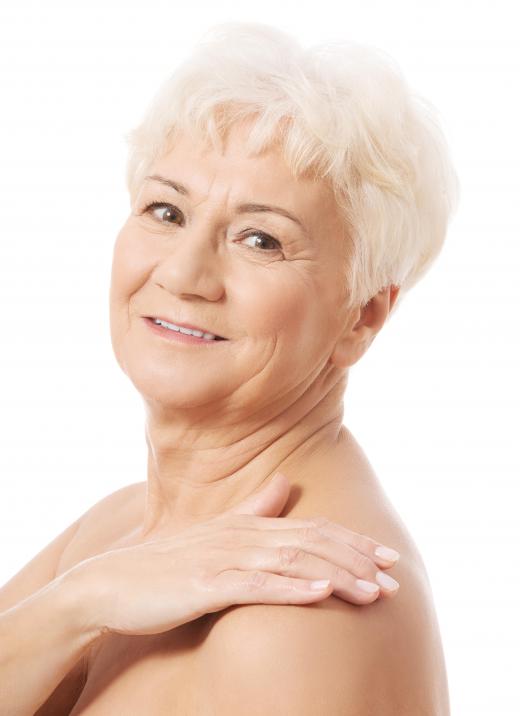 In addition to saving money, having a facial sauna at home is very convenient. One of these facial systems takes very little time to set up and clean, which means the equipment can usually be used on short notice. This can allow an individual to receive a deep cleansing treatment whenever her schedule allows her to. People who live some distance from a spa that offers this service will especially benefit from the convenience of home treatment.
AS FEATURED ON:
AS FEATURED ON:

By: Antonioguillem

Using a facial sauna could be helpful for treating breathing disorders.

By: drubig-photo

Steam facials can easily be performed at home.

By: Piotr Marcinski

Many people use a facial sauna in order to beautify skin.

By: Minerva Studio

Sauna treatments may help reduce the occurrence of acne in some people.

By: Piotr Marcinski

A facial sauna may help relieve clogged sinuses.

By: muehlberg

A facial sauna may be used in conjunction with facial massage to relieve nasal congestion.

By: Ocskay Bence

A facial sauna may be advised to treat acne.