What Are the Benefits of Obtaining a Degree in Linguistics?
The acquisition of a degree in linguistics can open the door to different career opportunities relating to language. Those with a bachelor's degree can work as a translator, or in teaching their native language in a foreign country. A bachelor's degree combined with courses in computer science can lead to a position creating computers that understand human languages. Linguistics graduates who obtain a master's degree in education will be equipped for various teaching positions, such as teaching a foreign language. Those with a doctorate in linguistics can teach at the university level or work in a language-related industry.
Professionals with a degree in linguistics study and investigate every aspect of language, exploring the meanings, sounds, and origins of verbal and written speech. Etymologists learn about the origins and alterations of words, while linguistic anthropologists explore the association between languages and the people who use them. Some members of this field develop artificial languages, such as the international language Esperanto. Professionals employed as lexicographers are engaged in compiling definitions for dictionaries. Linguists also work in the computer industry to lend their expertise in a variety of areas.
Educational requirements will vary depending on the type of work. Those with a bachelor's degree in linguistics, a foreign language, or their native language are equipped for entry-level employment. A master's degree in an area involving some practical linguistics applications will open more doors of opportunity. Members of the profession who are interested in performing advanced research or in teaching at the college level will need a doctorate degree in order to pursue these plans.
The work setting of those with a degree in linguistics will vary somewhat. Members of this field in universities will divide their time and efforts between teaching and research. The work setting of etymologists or lexicographers will be either at their computer station or in libraries conducting meticulous research. Most linguists work 35 to 40 hours each week.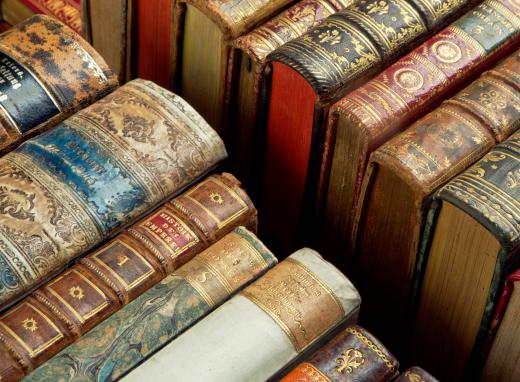 Job seekers with linguistics degrees can look for employment opportunities on notice boards in universities, particularly in their department area. Other places to look for jobs include major scholarly journals and professional bodies. Those who specialize in etymology or lexicography can contact major dictionary publishers.
As of 2011, the employment forecast for careers in linguistics is good. While the demand for members of this field in the academic area has been stable, considerable increase has been seen in employment opportunities involving computer language, as well as online dictionaries and thesauri. After a linguist's work has become known, he or she may be able to work as a consultant.
AS FEATURED ON:
AS FEATURED ON:

By: Sebastian Crocker

Linguists might become lexicographers, or people who write dictionaries.

By: bst2012

People with a degree in linguistics may teach, do research, or a combination of the two.

By: Andrzej Solnica

Those with advanced linguistics degrees might find employment at a university.