What Are the Benefits of Counseling before Marriage?
Counseling before marriage can provide people with skills that they will benefit from once they are married. Examples include communication and conflict-resolution skills. Going to counseling provides each person with the opportunity to outline their expectations. It can help to ensure that important issues have been dealt with and concerns that concerns of either party are discussed. By showing this willingness to strengthen the relationship, a couple may reduce their chance of divorce.
It is common for individuals to have expectations about how their lives will be after they are married. Some people think about the slightest details, such as who will do which household chores and what types of meals will be eaten. Counseling before marriage provides an opportunity for individuals to share their expectations with their partners so that they do not come as a surprise.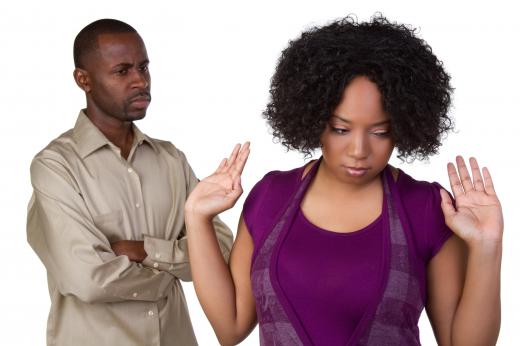 There may be some decisions that need to be made that a couple cannot agree on. There may be others that the couple have not even considered. A major benefit of counseling is that it helps to ensure that individuals have covered the issues and established answers to questions that are best dealt with before marriage. This may include topics such as the wife returning to work after childbirth, budgeting, and acceptable amounts of leisure time with friends.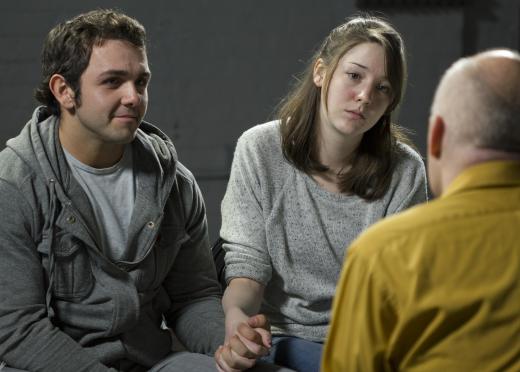 Communication is essential in relationships, but it is also noted as the downfall of many marriages. Some people simply fail to realize the importance of communicating. For others, the problem may be that their communication skills are not well tolerated by their partners. Counseling before marriage can emphasize the importance of effective communication and can help couples to learn good techniques for interacting with one another.
There may be issues that one party has concerns about. For example, a person may be concerned about her partner's previous addictions or perhaps a period of infidelity. It is best to thoroughly work through these concerns before getting married. Many people do not know how to do that because the issues may be so sensitive and they want to avoid appearing redundant or igniting an argument. Counseling before marriage can be helpful because it brings an intermediary into these conversations and prevents such important topics from being avoided.
Even the strongest and happiest couples are likely to experience some rough moments. Sometimes problems grow or are prolonged by the fact that one or both parties lacks the ability to resolve them. Counseling can provide individuals with lasting conflict resolution skills that may even help them to avoid some problems from arising.
When people get married, they generally hope to be with their partners forever. In many societies, the divorce rates are quite high. There is some strong research that suggests that counseling before marriage reduces the chance of divorce.
AS FEATURED ON:
AS FEATURED ON:

By: Jason Stitt

Getting counseling before marriage can help prevent problems later on.

By: Burlingham

A counselor can help a couple learn skills to use later in marriage.

By: Igor Mojzes

Couples having relationship trouble before they are married may seek pre-marriage counseling for help.

By: zoomyimages

Even the strongest couples are likely to experience some rough moments.

By: Rob

Marriage therapists are often willing to counsel either spouse on a one-to-one basis.