What are the Different Types of Back Workouts?
The back is an important part of the human body, and it contains a large number of muscles. One of its main functions is to support the head and the lower part of the body, so it is important to strengthen and build up the back muscles as much as possible. Back workouts can be divided into those for the upper back workouts, those for the middle back and those for the lower back.
Upper back workouts normally focus on strengthen and building the back muscles along the shoulders, chest and bicep. Some of the upper back exercises are chin-ups, lat pull-downs and upright rows. Chin-ups and lat pull-downs can be done using a bar on a weight machine by pulling the body up to the bar or by pulling the bar down to the body. Upright rows are most often done by pulling a barbell up to the body while in a standing position. For each of these exercises, a person should start out trying to do three to four sets of about six repetitions each.
Middle back workouts normally target the muscles that are used to provide flexibility and rotation to the back. Some of these exercises are incline bench pulls and T-bar rows. Both of these exercises might require the use of a weight bench and a barbell. The person should lay flat on the bench on their stomach and pull the barbell up to the head level. For the best results, the body should remain flat on the bench during the exercise.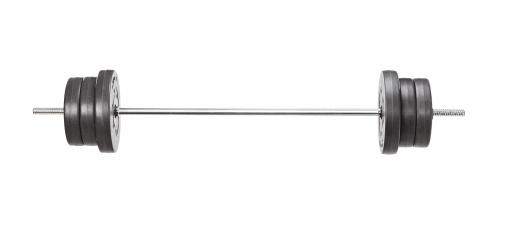 Lower back workouts are often done to strengthen the muscles that are the cause of lower back pain. Some of the common lower back exercises are hyperextensions and deadlifts. Hyperextensions are normally done to strengthen the back muscles along the spine. This exercise is performed by a person lifting their upper body up and down on a hyperextension bench chair. Deadlifts are often done using a weighted barbell and lifting it from a squatting position.
As with any exercise, safety is one of the important things to remember. The person should lift only the amount of weight that he or she is comfortable with and not overdo it. Overworking the back muscles can cause a serious injury. Instead of focusing on just one area of the back, a person should focus on building each group of muscles in the back. Before starting any type of back exercises, warm-up stretches such as lunges should be done.
AS FEATURED ON:
AS FEATURED ON:

By: evgenyatamanenko

Back workouts can specifically target lower back pain.

By: Ljupco Smokovski

A barbell set is needed for some types of back workouts.

By: Andres Rodriguez

Before starting any type of back exercises, warm-up stretches should be done.

By: theartofphoto

Some back workouts focus on the upper and middle back.