What Are the Advantages of Petrolatum Gauze?
One of the most important advantages of petrolatum gauze is it is does not contain any adhesive that can further irritate the skin. This kind of gauze is also usually non-toxic, as it is a byproduct from naturally-occurring resources. Another important advantage of this kind of gauze is that it promotes a faster healing process for the wound.
Petrolatum gauze is basically a simple, fine-meshed gauze that has been soaked in white petrolatum, more commonly known as petroleum jelly. The gauze itself is usually made from cotton as the material is gentle on the skin and allows the skin underneath to still breathe. To maintain their sterile quality, the gauze is usually pre-cut in different sizes and individually wrapped, but there are "overwrap" varieties available to cover large and extensive wounds.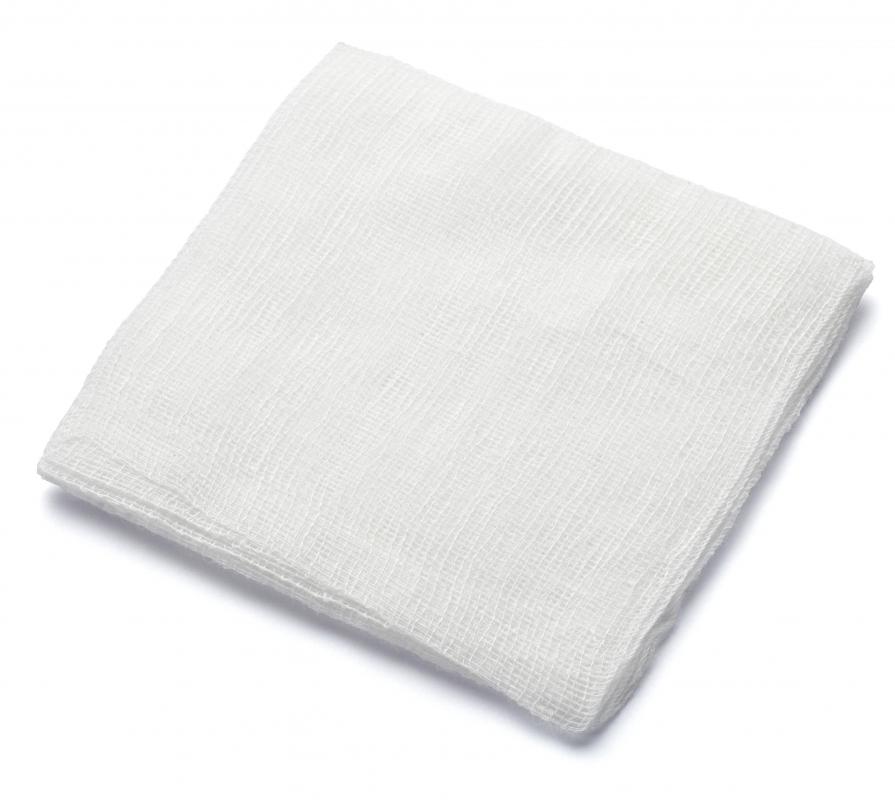 Adhesive is not necessary for this kind of gauze as the petrolatum on the surface is sticky enough that it clings to the skin upon application. This non-adhesive feature is very advantageous because it does not cause any further trauma to the skin when the gauze is removed and replaced, unlike adhesive gauze that may even peel off some of the skin when removed. The petrolatum also ensures that the gauze itself will not bond itself on the wound and will not cause further infections. This is especially important for open wounds, skin grafts, and severe burns, where the skin is usually left raw. Petrolatum gauze also has the ability to conform to the irregular shapes of body parts such as in knees and the elbows.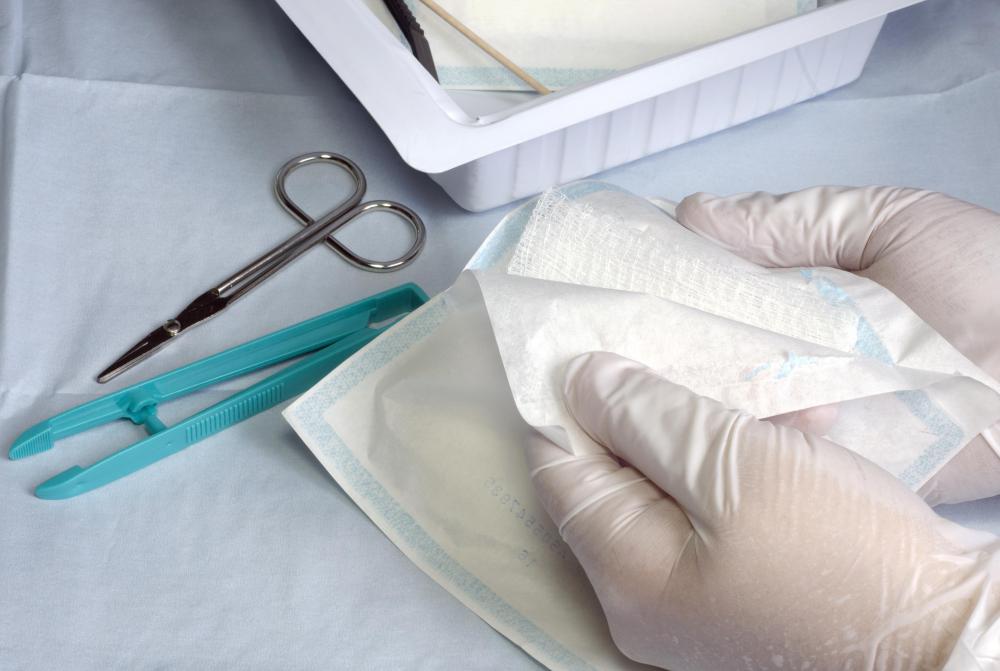 Another advantage of petrolatum gauze is its non-toxicity, given that petrolatum is primarily made from organic materials. The petrolatum also does not penetrate the skin because it is oil-based, making it an excellent barrier against bacteria. Using this kind of gauze also requires less supervision for the wound and less dressing changes, since the gauze does not get easily soggy from the wound's secretions.
Wounds dressed with petrolatum gauze also heal faster than those dressed with other types of gauze and dressings. This is because the petrolatum helps the skin retain its moisture, which helps the skin heal faster. Many people have a misconception that wounds heal faster when they are dry, but the moisture actually helps the skin regenerate new cells to cover the open wound. This kind of gauze is especially helpful in skin grafts, where the harvested skin should be attached properly to the open wound.
By: blueee

White petrolatum.

By: picsfive

Petrolatum gauze is regular gauze with petroleum added to it.

By: Sherry Yates

Gauze pads are typically pre-cut and individually wrapped to ensure the dressings remain sterile.

By: vladans

Petrolatum gauze may be used to clean burns.