What are the Advantages of a Teak Shower Bench?
There are several benefits of choosing a teak shower bench over certain other woods and plastics, the primary one being that teak is very durable and long-lasting. Teak is also known for aging well and it is better at withstanding moisture than most other wood varieties. The wood is attractive and can be used in its natural color or painted to go well with your existing home décor.
One advantage of choosing a teak shower bench is that the benches are durable and generally last longer than many other options. Teak wood is known for being strong and sturdy, so those who use this option will not have to worry about premature breakage, cracking, or splitting. Although not the most widely used wood option, it has become more readily available and is easy to order online.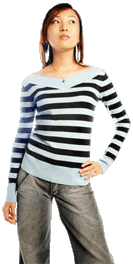 Another advantage of using a teak shower bench is that teak wood ages gracefully. The color eventually fades but becomes an attractive gray color and the fading is generally even in nature. This helps owners avoid the characteristic spots and other discolorations of other wood varieties. Most times it is stained or treated to avoid damage over time, but the natural color will maintain its appearance even after years of use.
The use of a teak shower bench has other benefits aside from aesthetic ones. These benches can be shaped to contour to the body for added comfort. Those who cannot stand for long periods may be more relaxed. Wood benches are typically sturdier and less likely to crack or fall over time and they can accommodate painting and other décor options that other benches may not allow.
Choosing the right teak shower bench may depend on several factors. The size of one's shower, budget, and personal tastes may all play a part in making a choice. There are also various stains and painted options available to match with any home décor. Installation can be more complicated than with lighter options, so professional installation may be required for those who cannot lift or attach the bench themselves if it will be wall mounted.
Teak benches are not suitable for all shower types. Some showers are too small or are made from materials which may not be ideal for a wooden bench. This is especially true if the bench is wall-mounted.
AS FEATURED ON:
AS FEATURED ON:

Woman with hand on her hip