What are Text Message Alerts?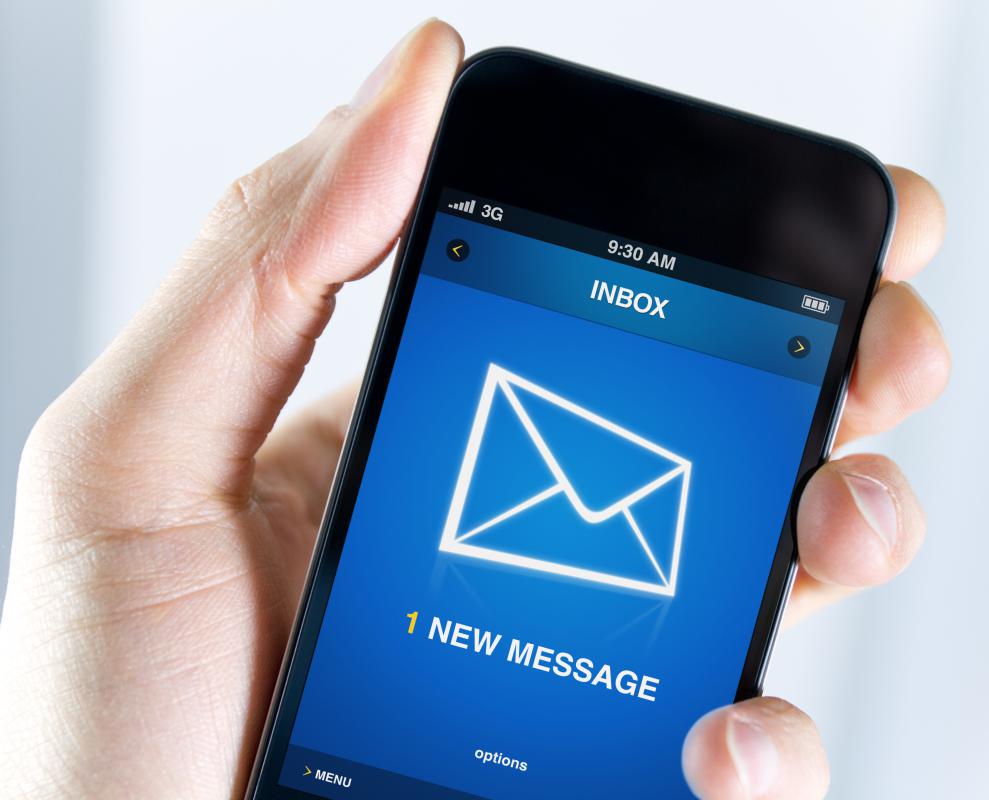 Sometimes referred to as mobile alerts, or simply text alerts, text message alerts are pre-arranged text messages that are sent automatically to subscribers who have indicated they wish to receive the messages. Alerts of this type can be used to advertise products, remind consumers of impending credit card or utility payments, and advise interested consumers of an upcoming sale or discount. Text message alerts can even provide sports enthusiasts with updates on the scores of selected events as they take place.
As text messaging has become more common, many businesses have seen the value of using this medium as a means of generating additional revenue. This is accomplished by establishing subscriber listings that allow interested parties to opt in on receiving periodic messages. Telecommunication companies often use this means of communicating with customers to advise them of upcoming discounts or sales on equipment or special service offerings for a limited period of time.
Other types of businesses can also make use of text message alerts. Simple advertisements can be sent o a targeted list of customers, advising them of daily specials at a local restaurant, or a sale at a local clothing shop. By only sending the messages out to people who have opted to receive them, the chance of earning business with this promotional tool is greatly increased.
Not all uses of text message alerts are geared toward sales efforts. Some applications are focused more on alerts that have to do with a hobby or pastime. Many professional and semi-professional sports teams now offer fans the option of signing up for messages that are sent out automatically during a sporting event. For example, a text alert that has to do with a professional football game will include details such as the current score as of the end of the current quarter, yards gained by each team, and who currently has the ball. Alerts of this type are usually available for a fee, although some clubs have begun to include this feature as part of the package extended to season ticket holders.
For the most part, businesses who use text message alerts as a sales and promotional tool do not charge any type of fee for receiving the message. Any costs incurred have to do with the charges associated with the subscriber's cell phone contract. Subscribers with unlimited texting ability as part of their service package can enjoy free text message alerts from utility companies, local restaurants, and other businesses that are seeking their patronage.
Text message alerts can be used to remind consumers of impending payments.

Text message alerts might inform a consumer of a sale that a business is having.