What Are Tenant Improvements?
Tenant improvements are changes made to a commercial rental property in order to make it more suitable for the tenant's needs. For example, a landlord may replace a floor or lighting system to better suit a tenant, or he may alter the air conditioning or heating system of the property. In some cases, the landlord agrees to take on the responsibility of paying for such changes, but that's not always the case. Sometimes the landlord and tenant make an agreement in which the landlord agrees to the requested improvements or changes but requires the tenant to pay for them.
When a tenant agrees to rent a commercial or industrial property, he might determine that the property meets his needs exactly. Sometimes, however, a tenant will determine that the property is in need of significant changes in order to meet his needs. These changes are typically referred to as tenant improvements.
While a landlord might be willing to allow tenant improvements on a property in the interest of renting it, this doesn't necessarily mean he'll be willing to pay for the changes. Usually, any improvements or changes to the property are included in negotiations of the rental contract. A landlord may decide that it is in his best interest to finance the improvements to the rental property — this is particularly likely if he stands to profit a good deal from the rental arrangement. In some cases, however, a landlord may be unwilling to pay for changes but will permit the improvements as long as the tenant pays for them.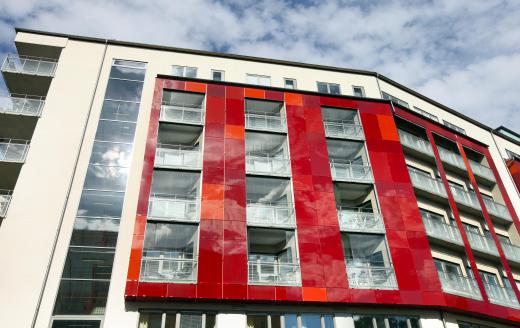 The terms of a commercial lease agreement don't always designate one party as solely responsible for paying for tenant improvements; the tenant and landlord basically can make any agreement they desire. For example, the lease agreement might designate a portion of the payment responsibility to the landlord and a portion of it to the tenant. In general, each lease agreement will have unique terms.
There are many different types of tenant improvements a landlord may agree to for his commercial tenant. Among the most common types are changes to the walls and floors. Sometimes the parties agree to changes in air conditioning and heating equipment as well as systems for fire protection and security. A lease agreement may also include changes to such things as partitions, shelving, and retail counters. Bathroom facilities and window improvements are often among the most common types of tenant improvements as well.


By: AndG

Changes in air conditioning equipment may occur as a tenant improvement.

By: lightwavemedia

Tenant improvements are often made by the tenant, but must be agreed on and sometimes paid for by the landlord.

By: Mikael Damkier

In some situations, a landlord may decide that it is in his best interest to finance the improvements to a property.