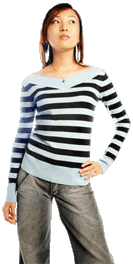 Also known as "grillz," "golds," or "fronts," teeth grills are decorative dental molds made up of gold, diamonds, and other precious metals and stones which catch the eye. Most frequently worn as jewelry in hip hop culture, teeth grills may be permanently affixed to the teeth; however most are of the removable, snap-on variety.
The process for acquiring teeth grills involves seeing a dentist first, to obtain a custom-mold of one's teeth. The mold is then taken to a jeweler that makes teeth grills, or a retailer that specializes exclusively in grills. From there, the customer can choose to have a custom-made grill ranging from $50-30,000 US Dollars, depending on the make and materials used. In 2005, a Florida-based jeweler was arrested for practicing dentistry without a license for taking molds of customers' teeth in-house, rather than reserving that step for licensed dentists.
Teeth grills come in a variety of styles, including the popular "invisible" option, which features rows of diamonds which conceal the metal base of the grill, so that it looks as though the diamonds are floating directly on the teeth. Teeth grills may be worn while eating; however it is advisable to remove them during sleep.
Teeth grills first began to appear in hip hop music during the early 1980s, when rappers such as Public Enemy's Flava Flav' started sporting gold tooth caps. Teeth grills from this early era were not made from custom dental molds like contemporary grills, and involved reshaping the teeth to fit the grill. In the 2000s, "Dirty South" rappers and hip hop artists such as OutKast, Ludacris, Sean "Diddy" Combs and Lil Jon have all contributed to the popularity of teeth grills by wearing them in public, not to mention featuring them in their music, as rapper, Nelly did in his 2005 song, "Grillz." Public figures that are not associated with hip hop, such as Travis Barker and Johnny Depp, have also taken a shine to teeth grills.
In 2006, a school district in Texas banned student from wearing teeth grills in schools. Schools in Alabama and Georgia have also banned teeth grills on the grounds of preparing students for the workforce, where they will be expected to adhere to a professional dress code and appearance.
Woman with hand on her hip