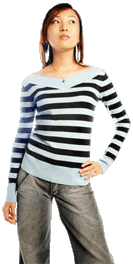 Some parents love to take their children swimming as soon as their pediatrician tells them it's okay. Regular cloth or disposable diapers, however, are not usually designed to be used underwater. This is where swim diapers come in handy. Swim diapers are diapers that are specifically designed for and used by babies and toddlers while swimming. Some varieties are also made for adults.
There are mainly two types of regular diapers - cloth and disposable. Regular non-swim diapers do not work very well in the water. Regular disposable diapers are generally designed to hold a great deal of liquid, and when they do they expand and become very heavy. A similar thing happens with non-swim cloth diapers and they become heavy and more likely to fall off.
Swim diapers are made so they can be submerged in water without absorbing a great deal of liquid, while at the same time not allowing any of the child's waste to escape. Like regular non-swim diapers, there are two types. The first are cloth swim diapers that are made to be reused. After the child goes swimming, these diapers are simply washed with the laundry to be used again the next time in the water. Disposable swim diapers, as the name implies, are thrown away after only one use.
The advantages of one type of swim diaper over the other are debatable. The obvious advantage of disposable swim diapers is that there is no need to clean them in order to be used again. Cloth swim diapers, on the other hand, can be reused again and again instead of being thrown right into the garbage. This coupled with the effect on the environment that disposable diapers have makes reusable cloth swim diapers the better choice for some.
Many different companies manufacture both cloth and disposable swim diapers. Both varieties also come in a wide range of designs and patterns, some even specifically made for boys or girls. Some are children's swimsuits that are designed with reusable swim diapers built right in.


Woman with hand on her hip