What are Some Suggestions for Hamburger Toppings?
In the US, hamburger toppings may not vary much. Some toppings ramp up taste, and many love variants of toppings like the bacon cheeseburger, or the replacement of standard condiments (mayo, mustard and ketchup) with things like barbecue sauce. Arguments exist as to what condiments should exist on hamburgers, and also what other things a hamburger needs, such as lettuce, tomatoes, onions, and pickles.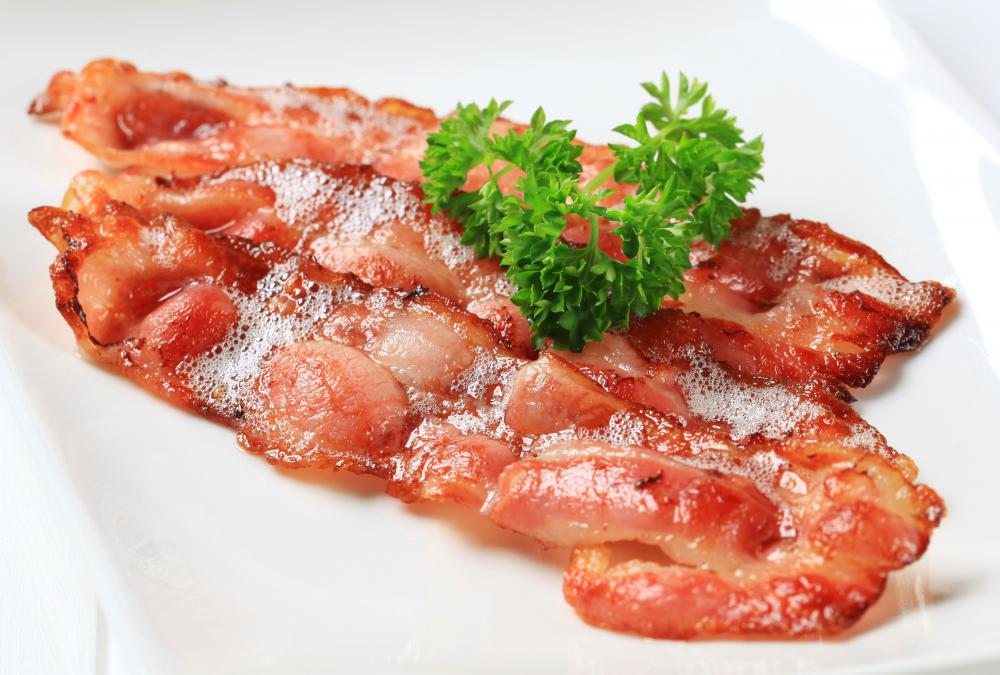 There's no hard and fast rule that requires you to stick to the more familiar hamburger toppings. In fact, you may want to consider the hamburger, which offers a fairly blank palate, as a means toward culinary expression and way to create exciting and new taste combinations by varying toppings. Alternately, if you're just sick of plain old hamburgers, there are plenty of ways to create unusual and revamped hamburgers by adding different toppings.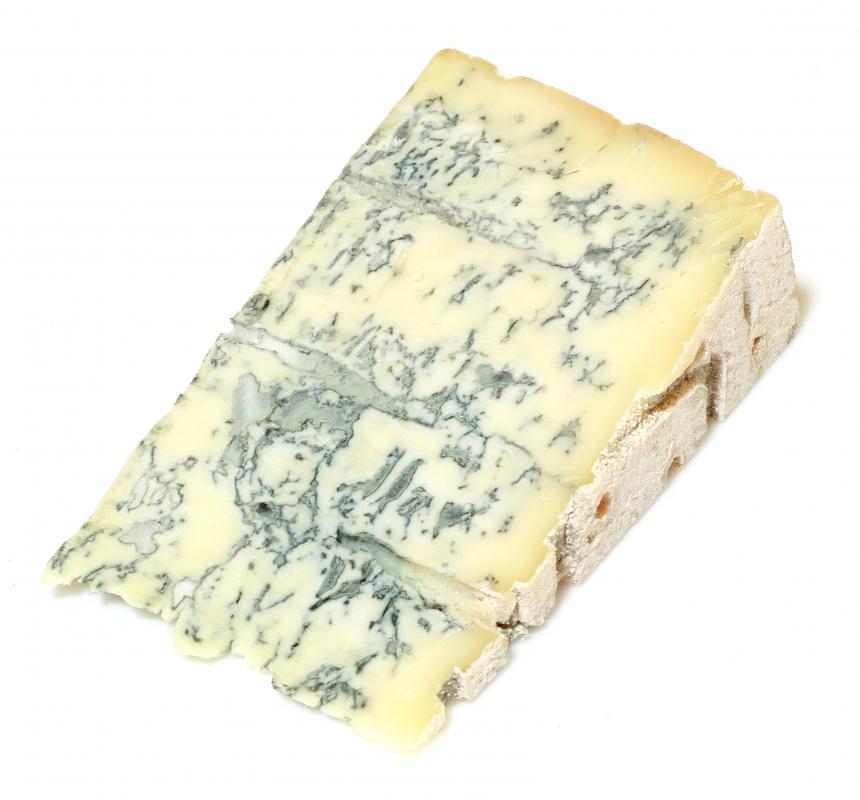 Some people argue that there's no need to mess with a good thing. Certainly if you like standard hamburger toppings, you're under no obligation to change them. But if you prepare hamburgers often, you may want to forge some new paths and add some variety. If you have picky eaters in the home, you can always make hamburger toppings optional, so more adventurous eaters can try newer toppings while "safer" eaters stick with the classics.
Do you like your burgers grilled? Consider the grill as a way of making hot toppings that can be added to a hamburger. Grilled tomatoes are great but some people may prefer things like grilled vegetables, peppers, onion slices or even pineapple rings, the last giving your burger a delicious "Hawaiian" flare. There's no reason why a hamburger toppings can't include some other veggies too, like zucchini, cooked carrots, fresh spinach, grilled eggplant, tomatillos, Portobello mushroom slices, or thin slices of cucumbers.
A burger growing in popularity in the US is the chimichurri burger, which has a coleslaw-like topping in addition to the usual hamburger fixings. Another variant is to skip ketchup and add guacamole and salsa to a burger, especially slightly spicy versions of either, for a Mexican inspired taste. Alternately, think Mediterranean and slather the hamburger with a generous dollop of hummus.
If you're a fan of cheese on burgers, don't limit yourself to cheddar, swiss or American. Instead consider the potential of hard or semi-soft goat or sheep's cheese, romano or blue cheese burgers, or burgers topped with a slice of melted brie. With the variety of cheeses available, experimentation with different cheeses can really change the overall taste and texture of burgers. You might also consider what type of bacon you are using — thick Irish bacon will be quite different in taste than standard American bacon.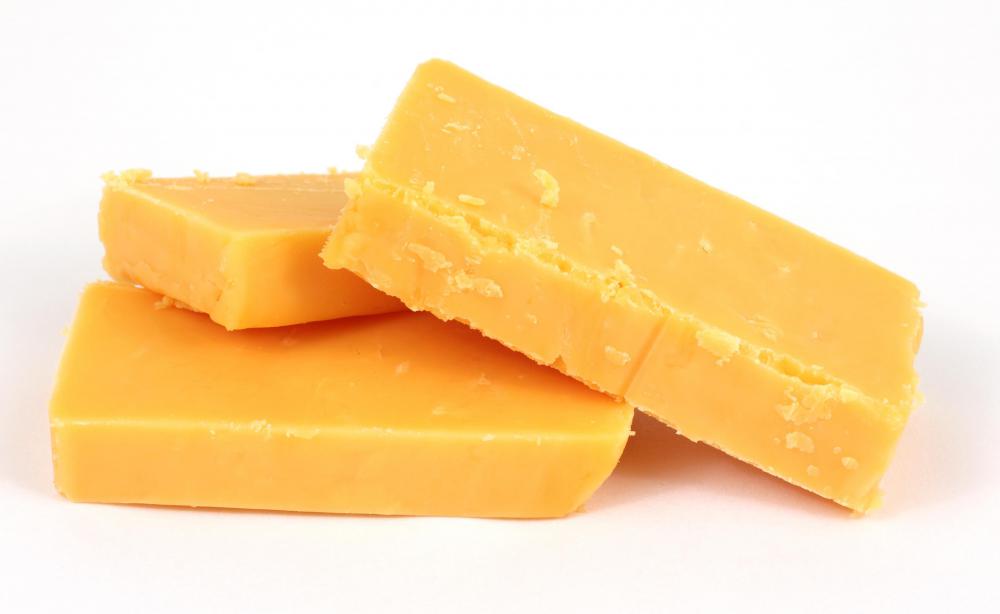 Another suggestion is to include additions to your hamburger like fried eggs, though this will definitely boost cholesterol. If you like hamburgers for breakfast, you might try this topping. For the adventurous, eschew savory toppings and serve hamburgers on toast with cherry, raspberry or strawberry jam.
Though the upper part of the bun tends to be the final topping on a hamburger, there's no need to stick with simple white flour buns. Focaccia, panini style buns, pita bread, tortillas, or even hamburgers wrapped in lettuce or cabbage for those watching carbs can be fun variants. You should also consider how additions to hamburger meat can change taste. Chopped garlic, Worcestershire sauce, grill spices, various herbs, parsley, grated carrot or zucchini, diced onions, or a mix of different ground meats will all redefine your burgers, just as much as changing hamburger toppings will.
A Mediterranean themed hamburger.

By: Viktor

Bacon can be a great addition to a hamburger.

Blue cheese can be used to top hamburgers.

By: Annfoto

Fried eggs can be used to top hamburgers.

By: Alexandra

Mayonnaise is a common hamburger topping.

By: Gena

A cheeseburger.

By: Bert Folsom

Many people like to top burgers with slices of cheddar cheese.

By: Schlierner

Garlic is sometimes chopped and added to hamburgers.

By: Dionisvera

Fresh spinach can be a nutritious hamburger topping.

By: matka_Wariatka

Red onions can spice up grilled burgers.

By: Barbara Pheby

Parsley can flavor hamburger meat.

By: Stuart Monk

Guacamole may be served as a hamburger topping.

By: Malyshchyts Viktar

Pineapple can give a hamburger a tropical theme.

By: Jiri Hera

Tortillas can replace buns for a hamburger variation.

By: Louella Folsom

Pickles are one of the most common toppings for hamburgers.

By: JJAVA

Some people top their hamburgers with robust salsa instead of traditional ketchup.