What are Some Remedies for Constipation?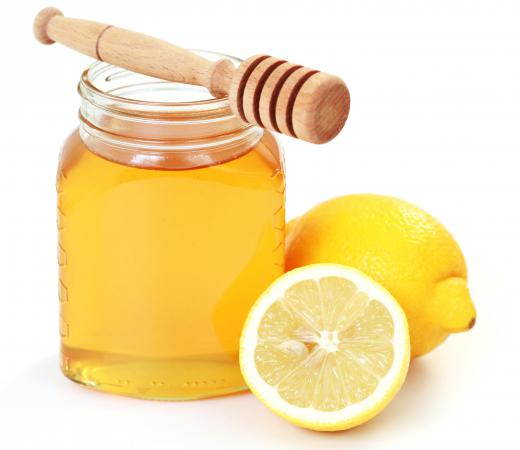 Constipation, infrequent or irregular bowel movements, is no fun for anyone. It can be painful and uncomfortable. Difficulty moving the bowels can usually be attributed to at least one of several factors: poor eating habits, lack of exercise, not eating enough fiber or drinking enough fluids, and even possibly serious illness. Fortunately, there are things one can do to prevent constipation.
Since dehydration can lead to bowel problems, people should always drink at least eight 8-ounce (236.5-ml) glasses of water each day. Individuals should avoid caffeine since it causes dehydration and can act as a diuretic. Those who do enjoy caffeinated beverages on a regular basis should do so in moderation.
A healthy diet is key for preventing constipation. A high fiber diet rich in fruits, vegetables, beans, and nuts ensures regularity. Consuming an apple every day, with its skin intact, can also help. Guava is another helpful fruit, but it should be eaten with its seeds to ensure the full effect. Starchy foods should be avoided when a person is constipated, as this will only escalate the problem.
Regular exercise will also help keep a person regularity. Even if it's a daily stroll in the park, exercise is important. These other remedies may help individuals who are feeling a little backed up:
Laxatives — There are many over-the-counter products to choose from in price ranges and formulas to suit everyone's personal preference. People who aren't sure which product is right for them can check with a pharmacist or healthcare provider.


Lemon and Honey — Individuals can mix 2 tablespoons (29.5 ml) of lemon juice and 1 teaspoon (4.9 ml) of honey into a glass of warm water. They should drink one glass in the morning and one in the evening to bring back regularity.


Orange Juice and Olive Oil — A glass or mug filled with half each of orange juice and olive oil can be consumed. It may not taste great, but it will have a person's plumbing running smoothly in no time.


Licorice — Licorice has laxative qualities, so eating several pieces of real licorice may bring relief.


Grapes — A large bunch of grapes may do the trick.


Castor oil and honey — Honey seems to appear in many remedies for constipation. In addition to taking it with lemon and even by itself, a sufferer can also mix 1 teaspoon (4.9 ml) of honey with 1 teaspoon (4.9 ml) of castor oil.


Tomato, sauerkraut, and carrot juice — Something else a person who is suffering from constipation can try is 1 cup (236.5 ml) of tomato juice mixed with 0.5 cup (118.2 ml) of sauerkraut juice and 0.25 cup (59.1 ml) of carrot juice. It may not have a pleasant flavor, but it works great.
When it comes to constipation, the important thing is to have a proper diet, drink water often throughout the day, and exercise on a regular basis. People who suffer from it for more than a week should contact a medical professional.


By: matka_Wariatka

Two tablespoons of lemon juice and one teaspoon of honey mixed into a glass of water can help to relieve constipation.

By: Elenathewise

Drinking at least 8 cups of water per day may prevent constipation.

By: Lorenzo Buttitta

Laxatives can help relieve constipation.

Olive oil mixed with orange juice can help with constipation.

By: Elenathewise

Carrot juice can often help with constipation.

By: tesgro

Eating high fiber foods, like apples, can help relieve constipation.

By: Es75

A high fiber diet ensures regularity.

By: wuttichok

Guava, eaten with the seeds intact, can alleviate constipation.

By: Photographee.eu

Eating raw fresh vegetables and fruits help to remedy constipation.

By: margo555

Eating prunes is a popular remedy for constipation.

By: rob3000

Some remedies may induce a bowel movement to help relieve constipation.

By: Dionisvera

Oranges may relieve constipation.

By: Africa Studio

Occasional constipation is generally no cause for concern.