What are Some Preschool Crafts?
Preschool crafts are excellent ways to build fine motor skills and foster creativity in young children. When planning preschool crafts, make sure the crafts are simple to do so that children aren't faced with tasks that are not the appropriate development level for them. Most preschoolers aren't ready to try to cut their own paper; therefore, previously cut items are best for small children.
It's important to always use non-toxic items whenever assembling craft supplies for a preschooler. Preschool children should not make craft projects that require the use of tiny buttons or other small items. These could present a choking hazard if the child tries to put such items inside her mouth.
An ideal simple craft for preschoolers is to have them make their own stick puppets. Stick puppets are made from large craft sticks and a template. An adult can cut out animal shapes from construction paper or print them from a craft website.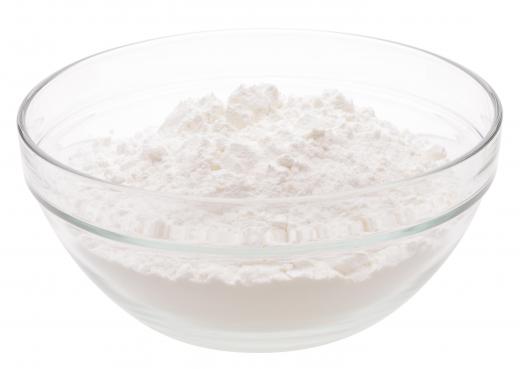 The children color the animals, and an adult helps them glue the puppets to the sticks. This is one of the simplest crafts a preschooler can make. It involves very little mess to clean up and provides her with a fun toy she can immediately use for creative play.
Other preschool crafts include making items such as a paper fish. The teacher or parent cuts out a large outline of a fish from construction paper. Next the teacher or parent prepares colorful circular scales from tissue paper. The adult then helps the preschooler glue the scales to the body of the fish. Tissue paper can be wadded into little balls or glued flat to the fish template.
Paper plate masks are other simple preschool crafts that children may like. The teacher or parent takes an ordinary paper plate and previously cut out facial features to place on the plate. The adult cuts holes for the child to see through the mask. Next the adult helps the child glue the facial features to the plate.
Yarn, cotton, or construction paper can be used to fashion hair for the mask. If desired, the adult can find a coloring sheet of a face and have the child color it with crayons. She can help the preschooler glue the face template to the paper plate mask. Finally, the adult can help the child glue a craft stick to the bottom of the mask so the child can hold it in front of her face.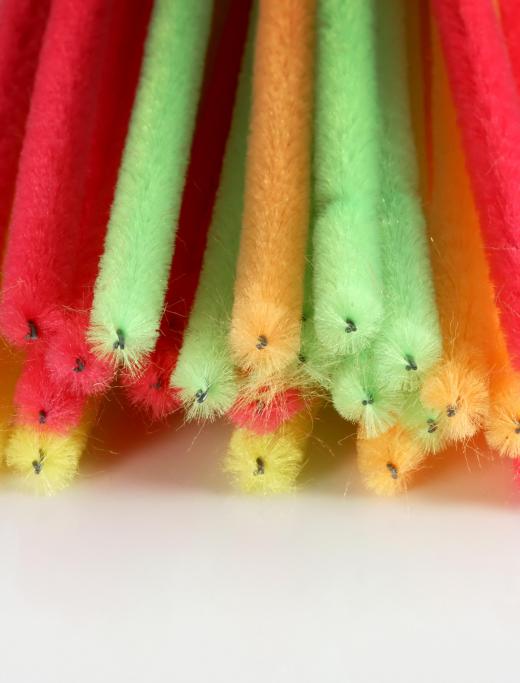 Finger painting is another craft idea for adults looking for simple preschool crafts to try with children. Using Manila paper or some other type of heavy art paper, a preschooler can use non-toxic finger paint to create her own artwork. Finger paint comes in vibrant colors and can be purchased relatively inexpensively. Kids love to feel gooey finger paint on their fingers and will enjoy using it as they explore their creativity. Adults can save money by making their own finger paint using a mixture of cornstarch, food coloring, and water.
AS FEATURED ON:
AS FEATURED ON:

By: Yuriy Afonkin

Cornstarch, food coloring, and water can be combined to make an inexpensive finger paint for kids.

By: Monkey Business

Children can draw the template of an animal out on paper, then cut the design out and use it as a puppet.

By: Stephanie Connell

Pipe cleaners come in a variety of colors and can be used in many crafts.

By: smuay

Colored construction paper is often used in children's crafts.

By: Andriy Petrenko

Finger painting can encourage creativity in children.

By: adam36

Yarn might be used in preschool crafts.

By: FedeCandoniPhoto

Children may enjoy making crafts with beads.

By: Neiromobile

Glue might be needed for a preschool craft.

By: vodolej

When planning preschool crafts, make sure the crafts are simple to do.

By: crystal kirk

Crafts that utilize puffy paint are popular with kids.

By: photka

Kids may enjoy creating a sock puppet.