What are Some Outdoor Activities in Richmond, Virginia?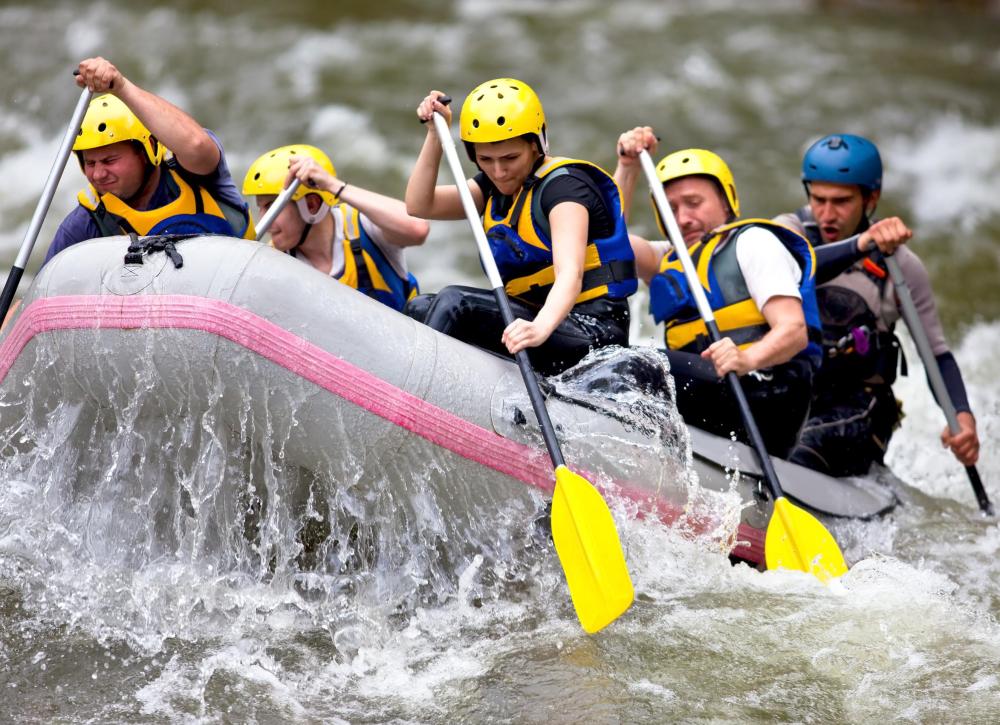 There is no shortage of great outdoor activities in Richmond, Virginia. Richmond not only has beautiful outside spaces that offer all sorts of things to do, but most of Richmond's natural beauty is filled with historical significance as well. Popular outdoor activities in Richmond include bird watching, white water rafting, fishing, hiking, canoeing, kayaking, camping, swimming, horseback riding, biking and walking.
Bird watching is popular at James River as the area is known for species such as great blue herons, osprey, cormorants and bald eagles. James River is also popular for white water rafting and fishing. Blue catfish, herring, striped bass, and small mouth bass are some common species of fish found in James River.
Hiking is another one of the most popular outdoor activities in Richmond's James River area. The James River Park System trails offer many opportunities for great hikes. Buttermilk Trail goes through part of the Nickel Bridge and Belle Isle and is known for its more challenging hiking. Belle Isle is an area known for white water rapids and is popular with those who are quite experienced in canoeing and kayaking.
Pocahontas State Park is convenient for camping and other outdoor activities as the Park is not far from Richmond's downtown core. The Park is known for its wildlife management and includes Swift Creek. Some outdoor activities in Richmond's Pocahontas State Park include swimming, boating, fishing, horseback riding, hiking and biking.
If walking is your idea of one of the best outdoor activities in Richmond, there are plenty of wonderfully scenic and historical areas to explore on foot here. The Hollywood Cemetery offers both beauty and history as you can walk along the pleasant rolling hills while you view the impressive mausoleums and sculptures. Confederate Soldiers and Jefferson Davis were put to rest at the Hollywood as were the fifth American president, James Monroe, and the tenth American president, John Tyler.
The Canal Walk is another one of the most historical outdoor activities in Richmond. The Canal Walk allows visitors to get a close up look at the canals that George Washington originated in order to help the shipping operators avoid the rough rapids of the St. James River. The Canal Walk is said to be an outdoor museum and is great to explore on foot or on a narrated cruise boat.
Whitewater rafting is popular in Richmond.

People may enjoy kayaking in Richmond.

Biking can be a fun activity for the whole family.

Richmond is the capital of Virginia.

Richmond is filled with beauty and historical importance.

Bald eagles may be seen at James River in Richmond.

Jefferson Davis, president of the Confederacy during the U.S Civil War, is buried in Richmond, Virginia.

Horseback riding is a popular outdoor activity in Richmond, Virginia.