What are Some Outdoor Activities in Chicago, Illinois?
There are many outdoor activities to enjoy in the city of Chicago. Amidst the modern glass and metal architecture of the city, visitors will find plenty of space for walking, biking, and skating. Jackson Park, Lincoln Park, Millennium Park, and the Powderhorn Lake area offer great opportunities to enjoy the outdoors in Chicago and surrounding areas.
The Powderhorn Lake, Marsh, and Prairie area has the Midwest's biggest breeding population of black-crowned night herons — an endangered bird species. Powderhorn is located in Cook County, and visitors can find many types of plants, wildlife, and birds here. There are walking paths and the lake is popular for fishing.
Lincoln Park offers many different outdoor activities in Chicago. It's both the name of a park as well as the Chicago neighborhood in which the park is in. The Montrose Bird Sanctuary is located in this area, and it is known as a "stopover" for 300 species of migratory birds including woodpeckers and purple martins. A section of shrubs in the park called "The Magic Hedge" is said to attract a large number of birds to the area. Lincoln Park also has nesting birds, such as mourning doves and red-winged blackbirds.
This neighborhood also has sport courts and fields, ponds, a children's playground, a rowing canal, beaches, a golf course, an outdoor theater and a fitness center. The Lincoln Park Lagoon often has paddle boats for rent and Chicagoans are known to kayak and canoe in the Lagoon. Many visitors enjoy the Lincoln Park Zoo, which is usually open year round and has many children's exhibits, including a petting zoo.
Jackson Park, like Lincoln Park, also has a bird sanctuary. Paul Douglas Nature Sanctuary on Wooded Island is home to nesting birds such as cardinals and chickadees and gets about 250 different species of migratory birds. Muskrats and beavers can also be found in the nature sanctuary. Jackson Park is popular for picnicking and enjoying the beaches on Lake Michigan in the summer months. Visitors can walk through Osaka Garden, Jackson Park's Japanese garden, and enjoy treed landscapes and rustic bridges.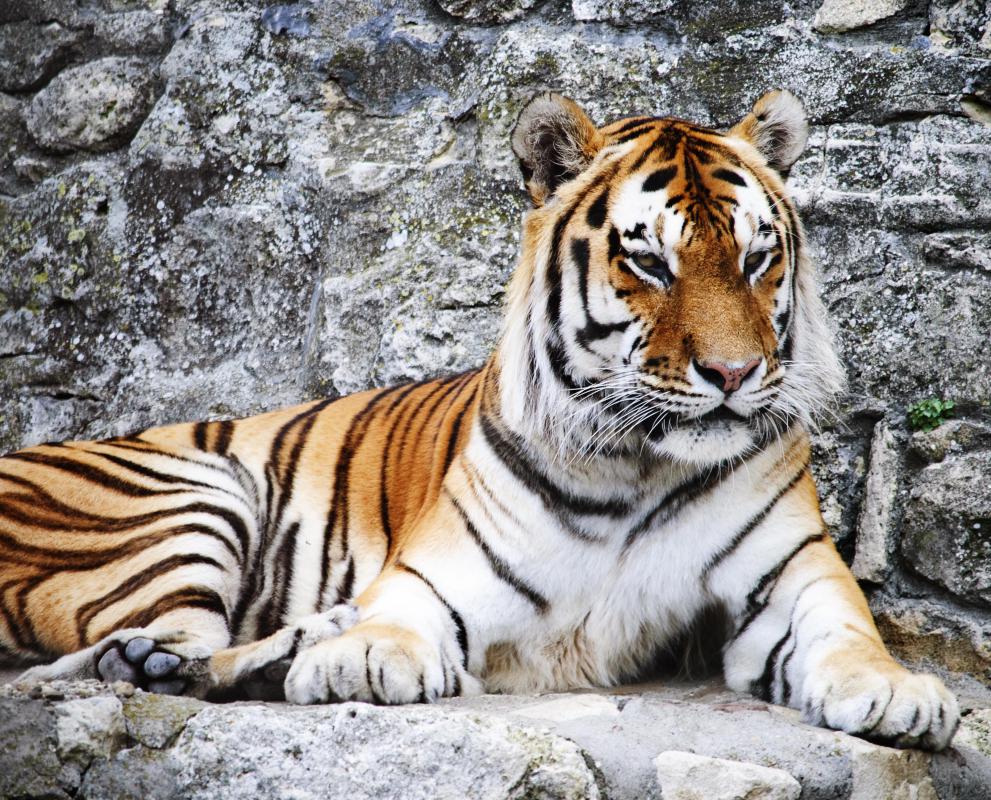 Millennium Park, in the core of downtown, also offers many activities to do outdoors. Visitors can rent skates and go ice skating at the McCormick Tribune Plaza and Ice Rink or walk on treed paths in Wrigley Square. Walking on the BP Pedestrian Bridge in the eastern part of Millennium Park is a great way to see views of the city while still being outdoors.
Canoeing may be enjoyed when visiting Chicago.

Chicago sets off several fireworks displays throughout the year.

Chicago has two professional baseball teams.

Many visitors enjoy animals at the Lincoln Park Zoo.

The Brookfield Zoo in Chicago promotes Species Survival Programs for several endangered animals including Amur Tigers.

Many tourists use trains to get to and get around Chicago.

Lincoln park has a golf course, among other activities.