What are Some High Fiber Foods?
Eating high fiber foods is something that has been recommended by numerous health organizations. Besides helping those consuming them to feel fuller, research indicates that high fiber foods can help reduce the risk of cancer, lower cholesterol, promote regularity, and may even decrease the risk of developing diabetes. Many people, however, do not know which foods are high in fiber, and often have a hard time increasing the fiber in their diet because of it.
High fiber foods usually come from four different groups. These groups are fruits, vegetables, grains and seeds, and legumes. While these groups have some overlap, they are easy to remember.
Even with the above rule, it can sometimes be hard to tell how much fiber a food has in it. An additional guideline to remember is that, the less processed a food is, the more dietary fiber it usually contains. As well, the United States of America and many other countries require that the amount of fiber in each serving of a food be included on the food's nutritional facts label. This label is an easy way to tell if what a person is eating is actually high in fiber or not.
Some specific examples of foods that are high in fiber include: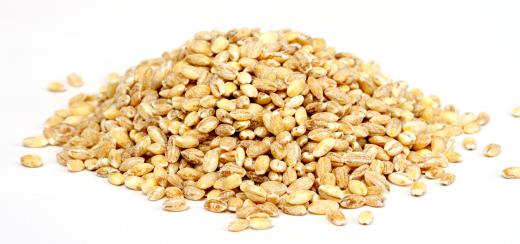 Cereals. Breakfast can not only give people energy for the whole day; it can also provide a lot of fiber in their diets. Bran cereals and those containing whole grains are usually the best choices when it comes to eating foods high in fiber. A few specific examples of high fiber cereals include: 100% all-bran cereal, oatmeal, shredded wheat, and whole grain cereal.
Fruits. To get the most fiber out of a piece of fruit, it is important to consume both the skin and the pulp if possible. A few specific fruit choices include: Apples (with skin), avocados, bananas, blackberries, grapefruits, kiwis, pears (with skin), pineapples, dried prunes, some prune juices, raisins, and strawberries.
Legumes. Legumes represent some of the highest fiber foods that can be easily found. So, what are legumes? They include beans, lentils, peas, and other food sources that are generally found in a pod. Legumes that are consumed raw or baked usually contain more fiber than those that have been fried or cooked in other ways.
Rice. Cooked brown rice is very high in fiber; white rice, however, is not. Those people who are used to white rice but would like more fiber in their diet might try mixing both brown and white rice together until they become accustomed to the taste.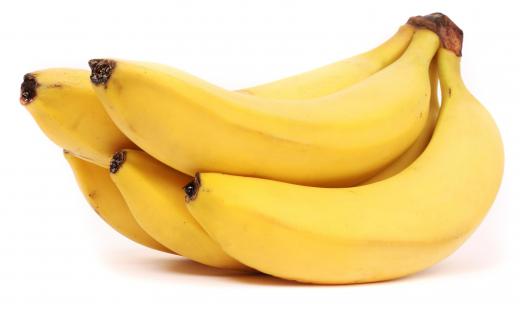 Vegetables. Vegetables are an excellent source of fiber. Like fruits and legumes, they tend to provide more fiber when consumed raw or baked rather than cooked. Some vegetables that are considered high fiber foods include asparagus, broccoli, raw carrots, raw cauliflower, corn, baked potatoes, spinach, and sweet potatoes.
Fiber Supplements. Many companies make fiber supplements in the form of pills and powders that can be added to most diets. One of the most popular types contains psyllium husks, but many others exist.
Fiber is sometimes divided into two additional groups: soluble and insoluble fiber. The two types of fiber are believed to have slightly different health benefits. Many food labels, however, do not distinguish between the two. Most high fiber foods contain both types of fiber. Beans and fruits generally contain more soluble fiber, while bran and whole grains generally contain more insoluble fiber. Specific examples of foods high in soluble fiber include oat bran, rolled oats, whole oat flour, oatrim, whole grain barley, dry milled barley, and soluble fiber from psyllium husks with a purity of no less than 95%.
AS FEATURED ON:
AS FEATURED ON:

Prunes are high in fiber.

Barley is high in fiber.

Kiwis are high in fiber.

Bananas.

By: WimL

Asparagus is high in fiber.

By: Vidady

Wheat bran, which is high in fiber.

By: Thibault Renard

Apples are high in fiber.

By: Richard Villalon

Avocados are a high fiber fruit.

By: Syda Productions

Fiber helps keep digestion running smoothly.

By: Lana Langlois

Pears are high in fiber.

By: ExQuisine

Raw cauliflower is high in fiber.

By: gitusik

Lentils are high in fiber.

By: anjelagr

Spinach is a healthy source of fiber.

By: robynmac

Old-fashioned oatmeal is high in both soluble and insoluble fiber.

By: Joshua Resnick

Broccoli is a high fiber food.

By: Jaimie Duplass

Black beans are rich in fiber, protein, iron, and folate and other B vitamins.