What are Some Helpful Storage Ideas for Every Room?
Most people would agree that they never have enough storage space no matter how large their living space is. Clutter can take over and ruin any home design. Thankfully, there are many methods for storing things in all types of rooms that are creative, inexpensive, and even resourceful such as, reusing items for a different purpose and buying attractive, low cost decorative storage accessories.
The front hall or mud room is the perfect place for a bench, which can be used to sit down and put on footwear. Box-style benches with a seat on top and enclosed storage look neater than shoes lined up under an open style bench, as the shoes are bound to get messy at some point. Shoe shelves or racks made for shoes keep footwear neat by the front door or in a closet right near the front door. You can get creative with accessories. For example, if your decor is country, try using an old milk can for storing umbrellas.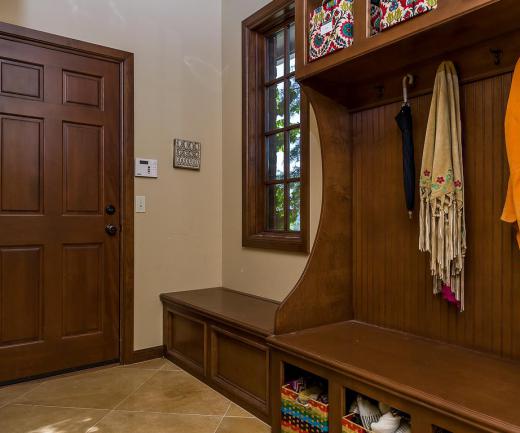 An old vase can be reused to store utensils on a kitchen counter top. Inexpensive cardboard file or closet boxes that you assemble yourself can be transformed with fabric or gift wrap and spray glue. These boxes can be stacked in threes to create attractive storage space to a corner, or put in pairs on top of a storage unit to add height appeal as well as further space.
Inexpensive, stylish rattan rectangular baskets lined up on shelves make neat and attractive storage for toys or CDs and DVDs in the family room. If space permits, a chest of drawers added to a family room, perhaps angled in a corner, will allow each child to have their own drawer. A wooden toy box can be painted, stained, and decorated to make the perfect coffee table with storage for a family room, den, or even a small living room.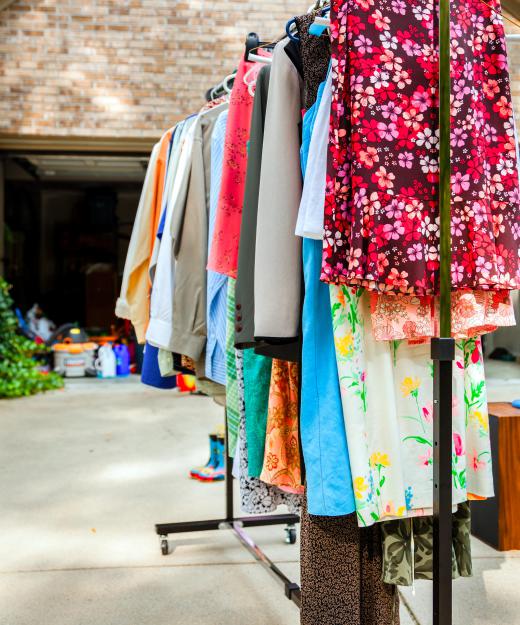 Pretty plates or bowls on night tables can also be used to store eyeglasses and jewelry. An inexpensive plate holder provides both storage and style by displaying a favorite plate or small tray that's either a family heirloom or bought for next to nothing at a garage sale or second hand store. Any type of painted or decorated wooden box placed at the end of a bed can keep bedroom clutter at bay, especially if the inside is divided into sections.
Covered rattan boxes can be attached to bathroom walls to store lightweight items. They also hide toiletries and hair accessories when placed on bathroom counters. Hanging shoe racks in children's closets can store toys or complete outfits ready to go.
AS FEATURED ON:
AS FEATURED ON:

By: Bill Wilson

A box style bench provides a place to remove shoes as well as storage inside.

By: terex

Drawers may be used for storage space.

By: Alexey Stiop

Functional and decorative storage items may be found at yard sales.

By: Iriana Shiyan

In a child's bedroom, it's often helpful to store each type of toy in a different bin or basket.

By: Ruggiero Scardigno

Bathroom storage cabinets should have space to store extra toilet paper.