What are Some Guidelines for Calling Emergency Services?
The first thing to do when calling emergency services is to determine whether or not the situation is an emergency. Police, firemen, and medical staff all have separate non-emergency phone lines for situations which require attention, but are not urgent. As a general rule, emergency services should be called if someone's life is in danger or there is significant risk of property damage or loss. Be aware that staff in the call center will triage calls, so a heart attack will get an ambulance before a broken leg will in most cases, for example.
For minor medical emergencies, you should take the patient to the hospital yourself. Fires should always be reported, as they can spread in the walls or under the floor, and you may not be aware of the extent of the fire. A police dispatch line can be called for situations like parking violations, minor burglary, vandalism, and so forth. Crimes in progress which threaten human well being can be routed through an emergency services number such as 911 or 999.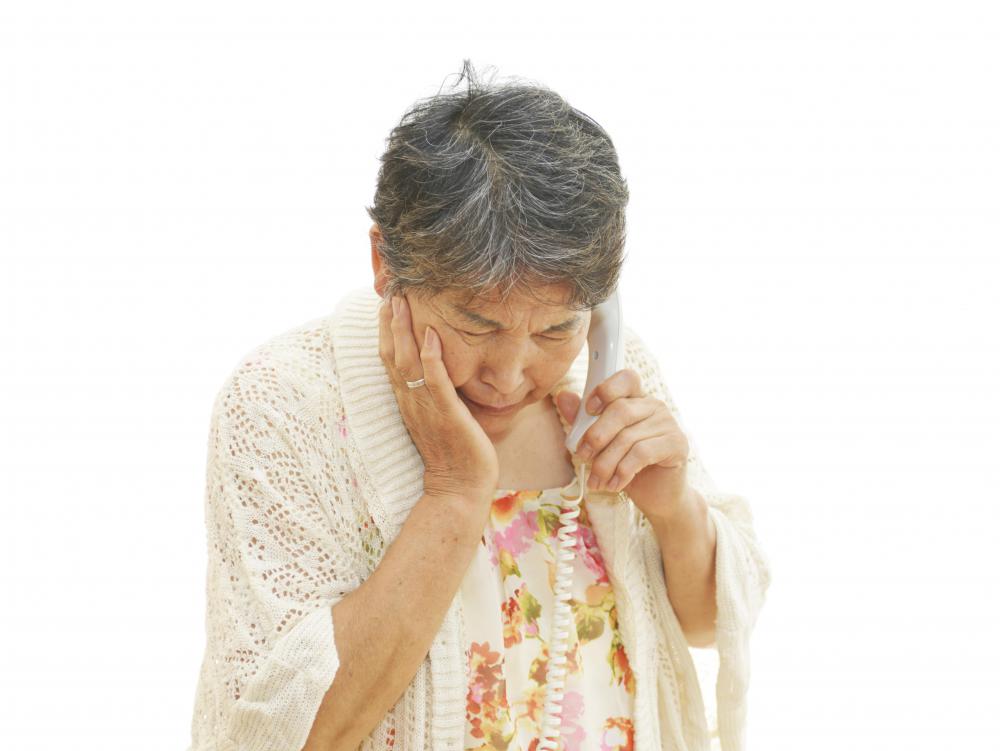 When someone at a call center answers, the first thing they will ask is what the emergency is. Clearly state the problem, how many people are involved, and indicate whether someone is in danger. For example, if you are calling 911 because you have come across a car accident, you might say "I am at the scene of a car accident and I see four victims, one of whom does not appear to be breathing." This allows the call responder to immediately message an ambulance so that the crew can be prepared for the answer to the next question: the location.
Stating location clearly, along with any useful landmarks, is very important. If you are at an address, state the address along with supplemental information which may help emergency services find you more quickly, such as "it is next to the yellow house," or "we are on the fourth floor, second door to the right." This allows the dispatcher to send emergency services to your location, and to move on to the next step, getting more clear information about the situation.
You should be able to state what has happened or what is happening clearly. If there are victims, try to be specific about injuries that you see and whether or not they are breathing. The dispatcher may talk you through rescue breathing and CPR if any of the patients appear to be in need. Some of the questions the dispatcher asks may seem odd, but they are intended to help. If you do not understand a question, ask for an explanation or repeat. Follow any directions the dispatcher may give you, and stay on the phone. When calling emergency services, they hang up first.
Many emergency services require that dispatchers call hang-ups back, or dispatch police to the address linked with the phone number. This is why it is extremely unwise to prank call emergency services, as it can take vitally needed personnel away from actual emergency situations. It is especially important to impress children with this information.
The police can provide emergency services.

Clearly state the number of victims when calling emergency services so the proper crew can be dispatched.

A sudden severe injury is a reason to call 911.

Emergency dispatchers may help callers perform CPR on a patient in need.

911 should only be called if someone's life is in danger or there is a risk of severe property damage.