What are Some Gout Remedies?
Gout is caused by a buildup of uric acid, causing crystals to grow in the cartilage around joints and tendons and resulting in inflammation and pain. While there is no cure for gout, there are many gout remedies that can reduce the frequency and duration of attacks and manage pain. Gout remedies generally fall into two categories: medication and diet.
To deal with the pain of an acute gout attack, nonsteroidal anti-inflammatory drugs (NSAIDs), colchicine, diuretics, or glucocorticoids may be prescribed. Glucocorticoids may be taken orally or injected into the affected joint. If one is unable to access prescription drugs at the time of an attack, Preparation H applied to the joint and over-the-counter NSAIDs like ibuprofen can be helpful gout remedies. Aspirin is not effective against gout and may aggravate the condition.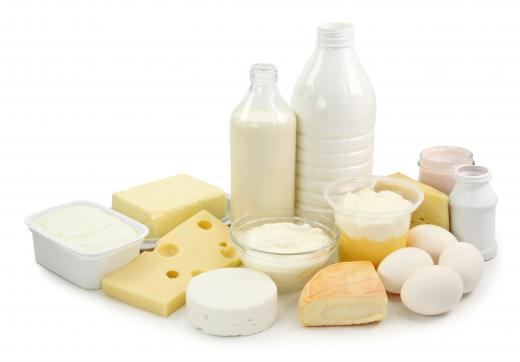 Prescription drugs including xanthine-oxidase inhibitors, urate oxidases, and uricosurics are often used to manage gout and prevent attacks. Diet is also important in the fight against gout. A low-fat, low-protein diet with foods low in purine is recommended.
Animal sources of purine, such as red meat and shellfish, are the most important foods to avoid. Sugary soft drinks and other sources of fructose, as well as beer, can also contribute to gout, while dairy products can help combat gout, provided they are not high in fat. Some gout remedies that can help lower purine intake include tart cherries, celery extract, and cheese. Dietary supplements quercetin and pantothenic acid (Vitamin B5) are also helpful.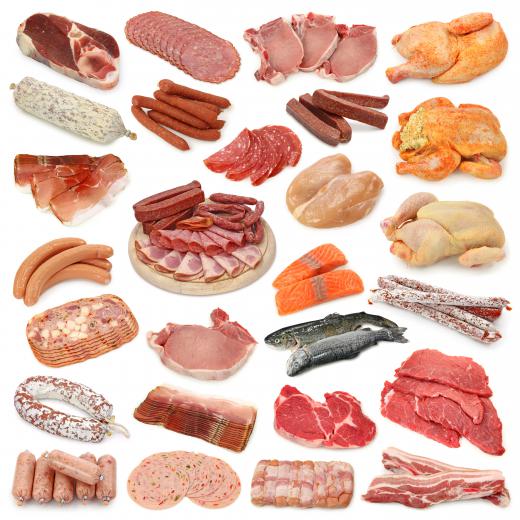 There are many alternative gout remedies as well, though the medical community is in disagreement regarding their effectiveness. Sodium bicarbonate, or baking soda, is a traditional remedy, though the increased sodium may be contraindicated for some gout sufferers. Coffee, tea, and other sources of caffeine may help reduce the risk of developing gout. Potassium supplements, chondroitin sulfate, and Siberian ginseng are some other alternative gout remedies.
AS FEATURED ON:
AS FEATURED ON:

Full fat dairy products can exacerbate gout.

Many types of meat, especially those high in fat can contribute to gout.

By: Harris Shiffman

Cherries contain flavonoids, which may help relieve the inflammation of gout.

By: blueskies9

Aspirin may aggravate gout symptoms.

By: Picture Partners

Those with gout should avoid eating sardines, because they are rich in purine.