What are Some Good Summer Jobs for Teachers?
There are numerous types of summer jobs for teachers, depending on how they want to spend their vacation time. Most teachers who follow a traditional academic calendar have many options available to them during the approximately three months they are away from school. People who wish to continue teaching can find various options, such as summer school classes or tutoring jobs. Those who have grown tired of being in an indoor classroom all academic year may apply for outdoor summer jobs. Teachers who would like an even greater change of scene might opt to look for work in another city or country. Still others prefer to take a break from teaching altogether, finding a seasonal job that utilizes their other talents.
Teachers are in demand in most places throughout the year. A talented educator, therefore, should theoretically have no problem locating a summer job. In the US, there are several types of summer jobs for teachers. Traditional summer school classes need qualified instructors, as do some specialized courses, like English as a Second Language (ESL). Another option may be to periodically fill in as a substitute teacher. Instead of teaching a large class, a teacher could opt to tutor students, either individually or in a small group.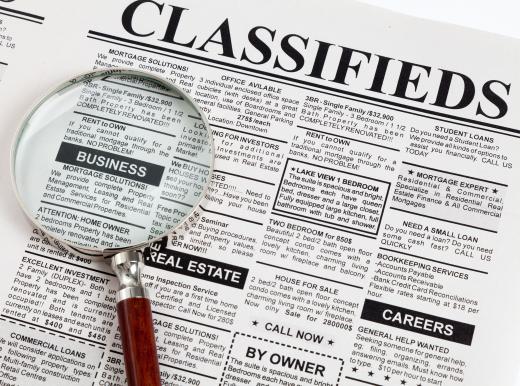 Some other examples of summer jobs for teachers can include working at camps. There are summer camps for nearly every age and interest, including numerous academic subjects, music and other arts, and sports. Given their experience working with children, teachers are often considered ideal candidates for these seasonal jobs. One benefit to them is that they can put their teaching talents to use while also enjoying the outdoors.
Traveling for summer jobs, either in a new city or abroad, is another popular option among teachers. Combining teaching with sightseeing in a new place can broaden one's horizons and lead to new cultural experiences. Many educators enjoy coming back to their classrooms with new ideas and insights gained from their travels.
Alternatively, some teachers may pursue outdoor interests that have nothing to do with teaching. They might have a passion for gardening that they can utilize at a summer job with a nursery or landscaping business. Others might enjoy home improvement jobs, such as painting or construction.
There are numerous other ways to use one's teaching skills or to pursue entirely different interests while on summer break. For example, someone might pursue a hobby or another interest with some type of paid or unpaid internship. The skills needed usually depend on the type of job being sought. For those seeking more information about summer jobs for teachers, newspaper classified ads and online job websites are two places that typically publish listings.
AS FEATURED ON:
AS FEATURED ON:

By: Feng Yu

Many jobs are listed in local newspaper classifieds.

By: Ermolaev Alexandr

Teachers often are in demand year-round and may choose to teach summer courses.

By: Kadmy

Some teachers may work in retail during the summer.