What are Some Future Architectural Trends?
At the cutting-edge of contemporary architecture, there are many trends, but three stand out: height, sustainability, and bio-inspired designs. Many future architectural trends are likely to unfold, but these three are currently popular, and likely to remain so for at some time, especially sustainability.
On the height side of things, a new movement towards 2,000+ ft skyscrapers seems to be initiated in the late 2000s, launched in part by the construction of Burj Dubai ("Dubai Tower"), a huge tower in the Arab Emirate of Dubai, near Saudi Arabia. Burj Dubai also heralds what is likely to remain one of the popular future architectural trends, bio-inspired design, as the floor plan resembles the structure of a lotus flower. When completed, Burj Dubai will at least 818 m (2,684 ft), more than half a mile and approaching a kilometer in height.
Over a dozen other supertall buildings are planned around the world for the 2010s. The 541 m (1776 ft) Freedom Tower, for instance, will be constructed on the former site of the World Trade Center towers. The tower is expected to be ready for occupancy around 2012. Another supertall tower, Al Burj ("The Tower"), is being planned for construction in Dubai. This tower is expected to be 1,400 m (4,593 ft) in height, dwarfing Burj Dubai, and raising many new challenges for designers and engineers. The height may always be increased or decreased before construction is complete.
Another of the future architectural trends just beginning to unfold today is sustainable building. Sustainable building includes eco-friendly materials and design decisions being made by builders to minimize the ecological footprint of a given structure. As humans spend about 75% of their time in buildings on average, even a small increase in efficiency can translate into large energy savings and ecological value. Strategies include passive solar building design, which takes into account the path of the Sun to minimize the need for artificial heating and cooling, excellent insulation, solar panels for roofing, solar heating for pools and other high-volume water applications, and many others.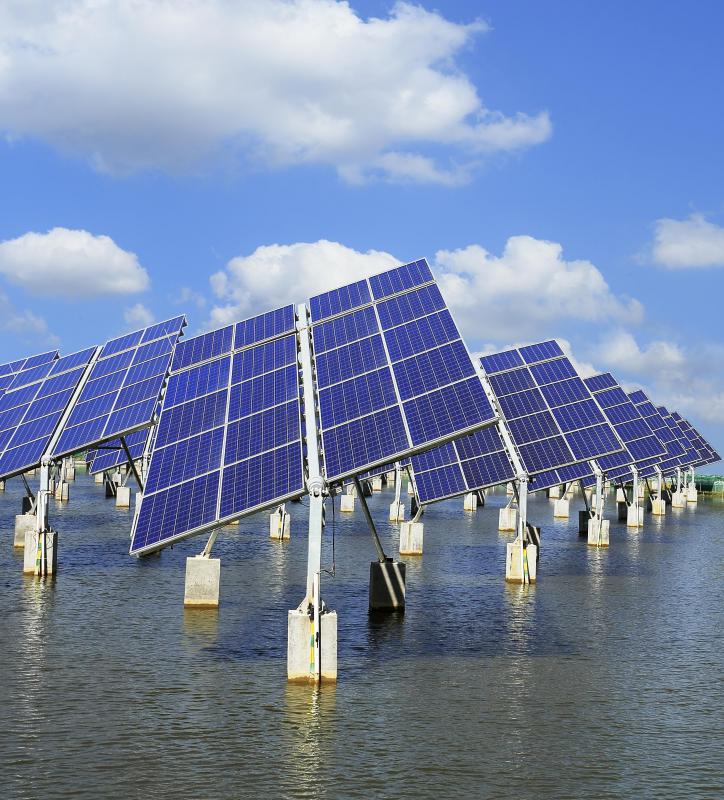 Bio-inspired future architectural trends include either buildings in ways resembling nature, either for aesthetic, practical, or environmental purposes, or actually integrate living systems into the building, again for either aesthetic, practical, or environmental purposes. For example, the new Academy of Sciences in San Francisco has a "living roof," designed to absorb rainwater that would otherwise tax city drainage systems. The Al Burj tower will include sky-gardens. Additional future architectural trends may involve actually integrating agriculture into urban environments through indoor farming, also called vertical farming.
The Burj Khalifa is a skyscraper in Dubai that has a height of 2,722 ft (830 m), making it the world's tallest building.

The construction of artificial islands like the Palm Islands in Dubai is seen as a solution to future land usage problems.

Utilizing solar energy may become more popular in the future.

The style of contemporary architecture is quite varied.