What are Some Fast Meals Made with Cheese?
Almost everyone loves cheese and it's a good source of both protein and calcium. Although you can buy bags of pre-grated cheeses, you can save money by buying cheese on sale and grating it yourself. You can also cut the fat content down by blending aged cheddar cheese with some part-skim mozzarella cheese. Meals made with cheese can be either hot or cold and can be very fast to prepare.
In hot weather, there's nothing like simple, no-cook meals made with cheese, fruit and bread. All you need to do is arrange ready to eat chunks of cheese, fruit and bread of your choice on a plate and add a cold drink and a simple dessert. It's a great way to enjoy summer fruit such as strawberries as well as to try new cheeses.
Get out of your comfort zone and try a new cheese every week or so. Some types are imported and can be expensive, but you can try a small amount and a little cheese can go a long way. Hot meals made with cheese can be as simple as adding grated or chunks of any types of cheeses to already hot pasta or rice. Try one or more cheeses such as Roquefort, feta, Swiss or many others in these delicious, super fast meals.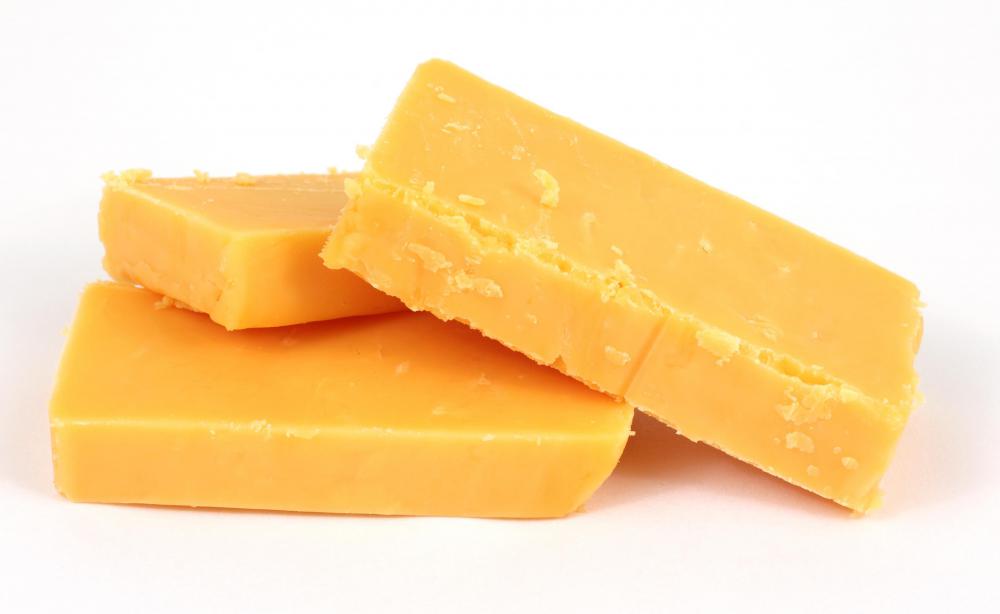 Even mashed potatoes, cooked broccoli and cheese together can be delicious. Many meals made with cheese of any type can be ready to eat in just minutes. Whether you want to add cheese to potatoes, pasta or rice, it usually works best to stir the cheese into the hot food rather than continue to cook it on the stove. If you grate cheese or have it in small pieces, it will melt quickly in hot food. If you're using mozzarella cheese, use smaller amounts of it with other cheeses as it can get very stringy and difficult to eat when heated.
You can add up to one third mozzarella cheese to cheddar or other cheese in grilled cheese sandwiches. Try "glorifying" your grilled cheese with new combinations of cheeses and/or additions such as tomato or onions. Fondues, or cheese dips, are excellent for dipping a variety of foods such as broccoli or crusty cubes of garlic bread. Cheese dips can even be quite elegant when served with a glass of good wine.
A sandwich with deli meat and cheese.

A sandwich made with Swiss cheese, ham, tomatoes, and lettuce.

By: Bert Folsom

Blocks of sharp cheddar cheese.

By: renamarie

Grilled cheese is an easy meal made with American cheese.

By: Photographee.eu

A summer salad of greens, strawberries, and goat cheese is a quick meal.

By: Denis Tabler

Greek salad with tangy feta cheese, olives, and tomatoes.

By: Nitr

Broccoli and cheese is a popular combination.

By: Joe Gough

A version of cheesy potatoes can be made by adding cheese to mashed potatoes.