What are Some Examples of Spanish Cuisine?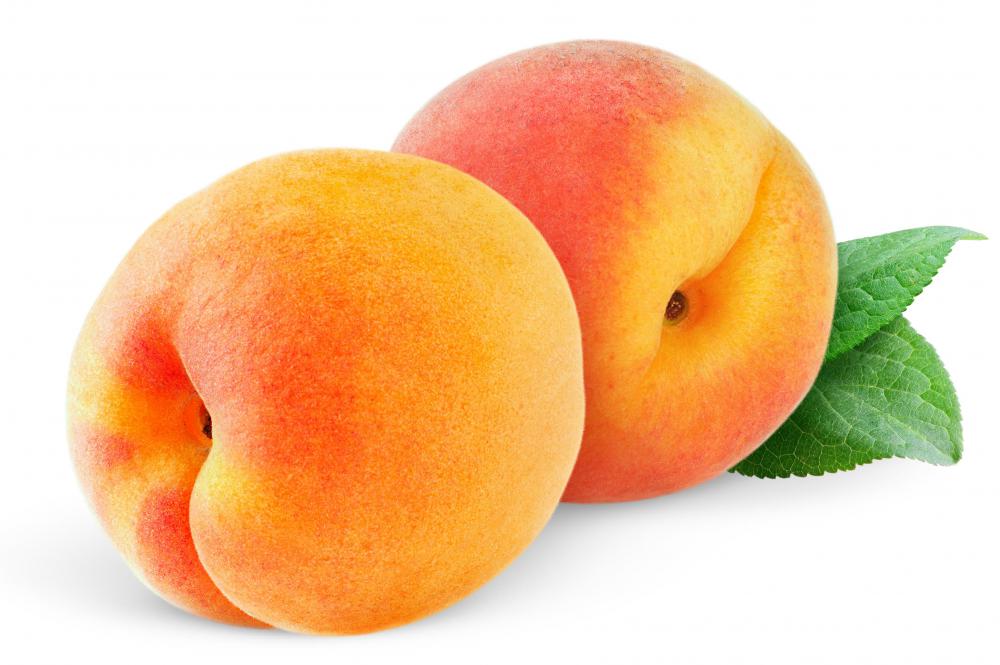 Spanish cuisine is famous for its freshness and cool flavors, andknown for its use of the plentiful seafood available in Spain. The tangy and sharp flavors of the region make Spanish cuisine wonderful for summer and warm weather cooking. Regional dishes of Spain are varied by the climate and geography, making the multi-faceted country a never-ending exploration into culinary delights.
If you have heard of Spanish cuisine, you have likely heard of paella. This hearty rice dish is often complemented with seafood, typically shrimp and shellfish. To make traditional paella, sauté vegetables and meat together in olive oil with tomatoes, garlic and the essential saffron. Broth and rice are added later, making this Valencia specialty a flavorful dish similar to jambalaya.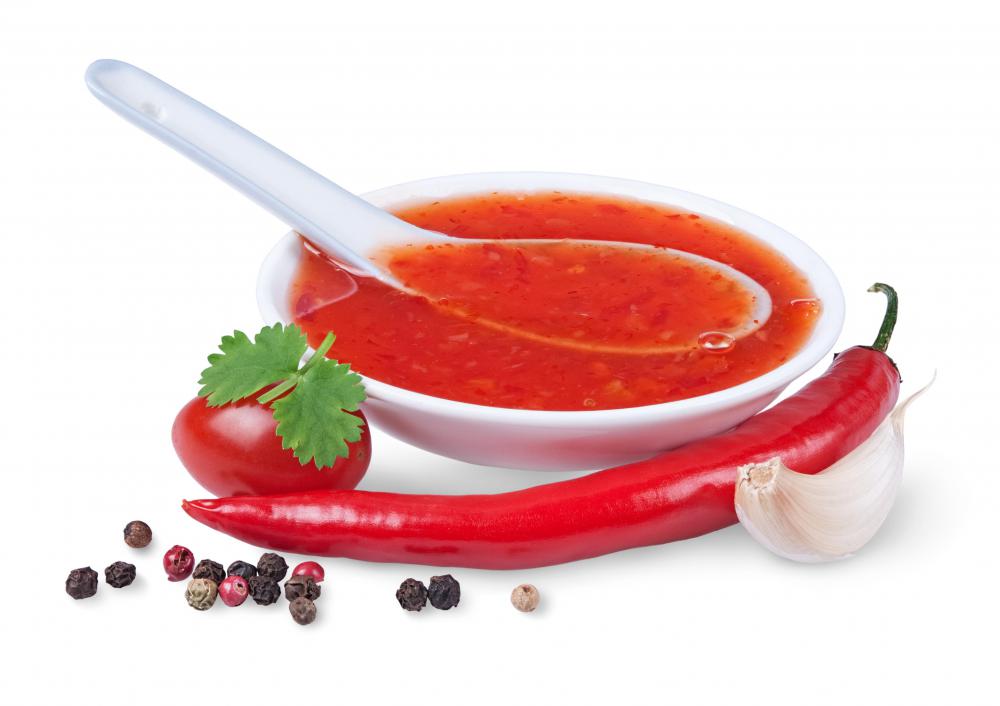 One of the most popular appetizers in Spanish cuisine is gazpacho, a cold tomato soup. Gazpacho hails from Andalusia, near the Spanish-Portuguese border. The dish is a chilled combination of fresh tomatoes, crusty bread at least a day old, garlic, olive oil, and vinegar. Recently, a cucumber and almond version called white gazpacho has gained popularity in Spanish restaurants, but the traditional version still impresses diners with its garden-fresh flavors and salty tang.
A tortilla in Spanish cuisine is not the same as in Mexican dishes. Instead of a dough used for wrapping ingredients, a Spanish tortilla is a potato and egg dish, a cross between a quiche and an omelet. Thinly sliced potatoes are fried in oil or boiled before being layered with raw eggs and cooked like an omelet. Served hot or chilled, this dish is a homemade favorite in Spain, with many chefs eager to try their own variations.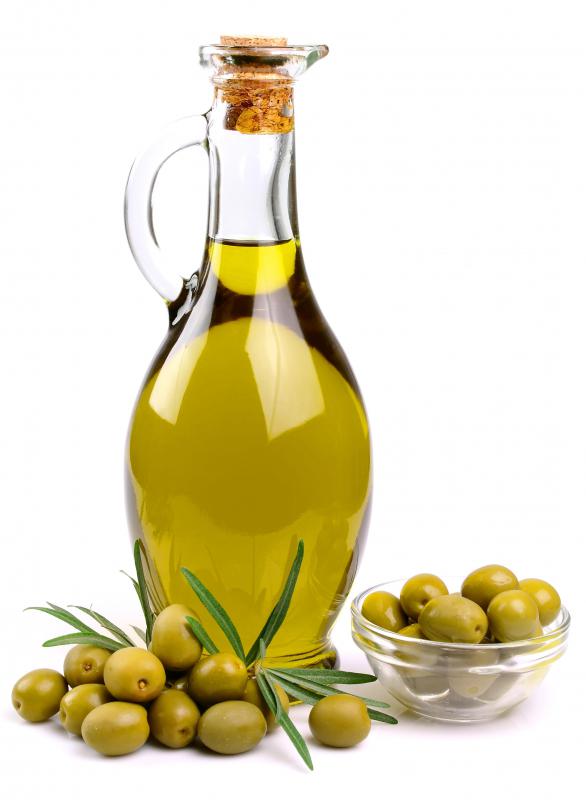 The quintessential Spanish beverage is sangria, a cooling blend of wine and fruit. Red wine is typically mixed with berries and citrus and sweetened with honey or sugar. White sangria, called blanca, uses white or sparkling wine and is steeped with peaches and nectarines. Sangria should be chilled for several hours, allowing the wine to absorb the flavors of the fruit. It is a great drink for weddings or other celebrations and is easy to make in bulk for large crowds.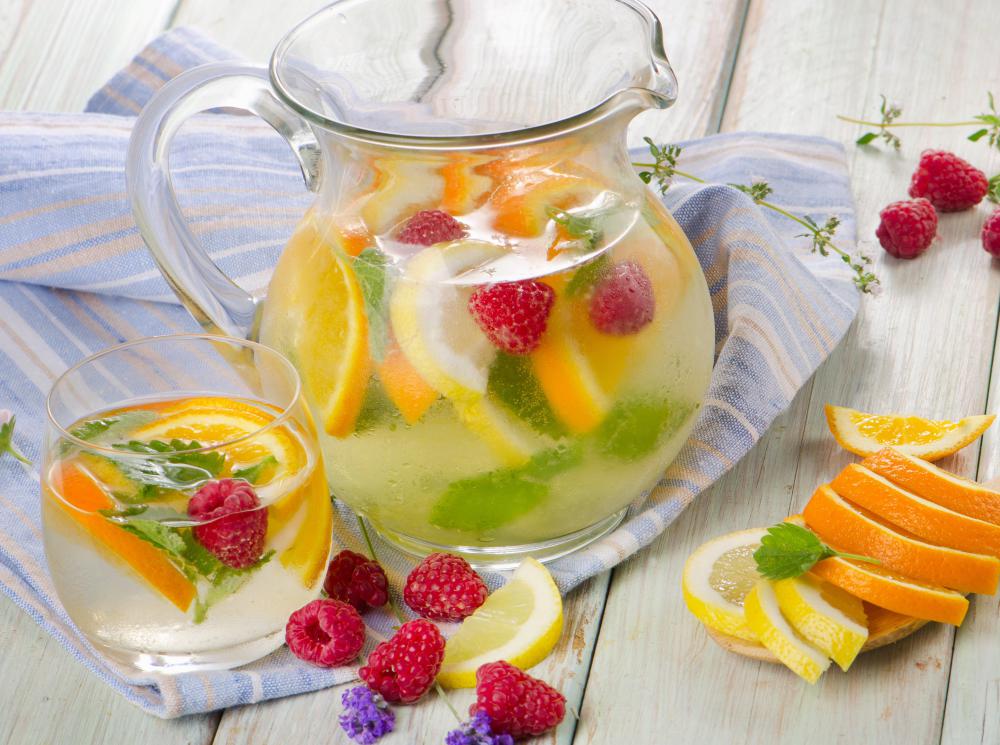 Basing a summer dinner with friends or family on Spanish cuisine can do no wrong. Shop at your local farmer's market for the freshest available fruits and vegetables, and look for traditional Spanish wines like rioja and cava to complement your food. Spanish cuisine is light but filling, flavorful but not overly spicy. It is sure to please picky eaters and contains many nutrient rich components. Break out the maracas and the Spanish olives, and you will have yourself one heck of a party.
Peaches are commonly added to white sangria, a Spanish drink.

Potatoes are a key ingredient in tortilla de patatas, a Spanish dish.

The term gazpacho typically describes a cold soup that has a tomato base.

Sangria is the quintessential Spanish drink.

Traditional Spanish omelettes are made with olive oil and potatoes.

Sangria comes in white and red varieties.