What are Some Easy and Hearty Winter Soups?
Eating hot soup can be particularly satisfying during the cold months of winter. But canned soups can be very high in salt, and may not be as nutritious as fresh soups made from scratch. Also, broth based soups may leave one feeling hungry, as they are mostly liquid. There are, however, some hearty winter soups that are easy to make, and are also a healthy way to add vegetables to a winter diet.
One of the best ingredients to help make winter soups really stick to one's ribs is potato. These can be regular potatoes or yams and sweet potatoes. Root vegetables, such as potatoes, carrots, beets, and so on, tend to be available during winter months when many other fresh vegetables are out of season. They are also quite substantial in nutrients and calories and nutrients, which makes them a satisfying ingredient in winter soups. Following are three ideas for making easy and hearty winter soups from the above ingredients.
One easy way to ensure that your soup has flavor is by starting with garlic and onion. Mince one half clove of garlic and dice one half onion, and toss into a large pot. Add one tablespoon of oil and one pat of butter, and sauté the onion and garlic. The butter helps add flavor, and the oil keeps the butter from burning. Once the onions and garlic are softened, turn off the heat. This is the way to start each of the three soups described here.
The first soup is a potato, carrot, and squash soup. Boil one large potato, one large carrot, and an equal sized portion of any hard winter squash such as butternut, pumpkin, or spaghetti squash. These should be cut into chunks, and boiled all together until they are soft. One variation of this is to bake the vegetables until soft, which can add to the flavor of the soup, but may be a bit more difficult.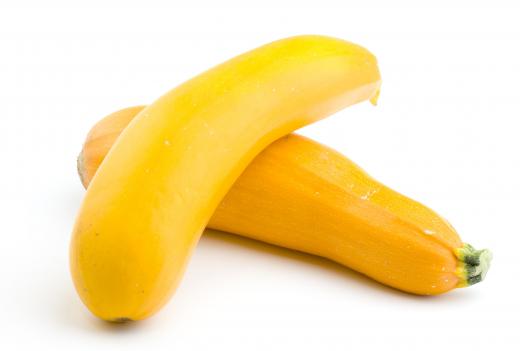 Once the veggies are soft, place them in a blender or food processor with a bit of cold water, and puree them. The onion and garlic should be blended as well, along with the vegetables. Once pureed, pour the vegetables back into the pot that contained the onion and garlic. Over a medium heat, add low sodium chicken or vegetable broth until the soup reaches an appetizing consistency. This part is up to the chef, but in general, the less liquid in a pureed winter soup, the more more hearty a meal it will make.
Another easy and hearty winter soup is carrot curry. To make this soup, begin the same way as the last, by sautéing onions and garlic in a mixture of butter and oil. Then, boil three or four large carrots until soft, and puree them with the onions and garlic. Pour the puree back into the pot, and over a medium flame, add low sodium broth until the soup reaches the desired consistency. Lastly, add a dash of curry. Be careful here, as the curry flavor may develop over time. Add curry slowly, and stir and taste until it seems like you've almost got enough. Remember that you can always add more when you serve the soup, but you can't remove the curry once you've added it.
The third variation of this easy and hearty winter soup is healthy, delicious, and very colorful. This soup starts the same way as the last two, with garlic and onions. Boil two medium potatoes until soft, and in a separate pot, boil and equal volume of fresh beets. The beets should be scrubbed prior to boiling, to remove the hairlike roots, and the tops should be cut off. Once the beets and potatoes are soft, puree them with the onion and garlic, then pour them back into the large pot. Add low sodium broth, just as with the other soups. This soup is particularly delicious with a generous amount of fresh cracked pepper, and to take any sweetness out of the soup, stir in a heaping spoonful of low fat sour cream just before serving. It may sound odd but this soup is a healthy and delicious meal that will likely surprise those you serve it too, considering that its color is bright magenta. It might even make a great dish for Valentine's Day!
Each of these winter soups freezes well, so portions can be doubled to make extra soup for later. The recipes are not exact because they truly don't need to be, which is one reason these soups are so easy to make.
AS FEATURED ON:
AS FEATURED ON:

By: Schlierner

Garlic is often used to add flavor to soup.

By: Dionisvera

Winter soups can be made with carrots.

By: web2000ra

Squash is a flavorful way to thicken winter soup.

By: Natika

Onions add some bite to many easy, hearty winter soups.

By: azurita

Chicken soup is an easy and hearty winter soup.

By: Igor Dutina

Split pea soup is a healthy winter favorite.

By: jillchen

Borscht is made from fresh beets, which give the soup its distinctive red color.

By: marysckin

Bacon soup makes for a fairly hearty meal.

By: anjelagr

Potatoes are a chief ingredient in many filling winter soups and stews.