What are Some Different Types of Sensitive Skin Body Wash?
Body washes can irritate sensitive skin, causing a person to break out in a rash that may appear as bumps that resembles pimples or crack and break, resembling eczema. Sensitive skin body wash is available, and usually includes no fragrances or substances that are known for causing irritation. Some people also choose body washes made for babies, which are designed to be extremely gentle.
When looking for sensitive skin body wash, shoppers should first learn what chemicals they need to avoid. Some people regularly keep track of products that bother their skin, tracking ingredients through a process of experimentation and elimination. A dermatologist can also run skin tests that will inform the patient of any chemicals or additives that he is allergic to.
Most body washes designed for sensitive skin are fragrance-free. Many people who have sensitive skin will react to fragrance additives, which usually contain oils and alcohols that irritate the skin. Body washes that are scented with the use of organic materials are less likely to irritate the skin. Body washes that don't advertise a specific fragrance may still contain some, so consumers should read the ingredient label.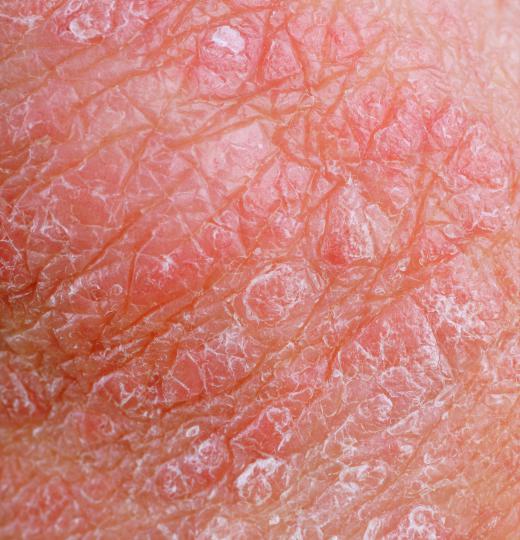 The best body wash for people who are prone to acne breakouts is often one that is free of shea and cocoa butters. Body washes with these additives tend to be greasy and build up in the pores, resulting in acne flare ups. Skin experts often recommended that people who are prone to acne avoid all moisturizing body washes. Although it is usually mentioned on the front of the bottle, the ingredient label should be read as well.
People who are prone to eczema usually fare well using a sensitive skin body wash made for babies. These body washes are extra gentle on skin and are usually free of harsh chemicals, dyes, and fragrances. Most other body washes contain dyes to give them a color that matches the scent of the cleanser. For example, rose scented body washes are usually pink, while lavender is purple.
Individuals who are sensitive to dyes and other chemicals may benefit from purchasing organic body washes. These cleansers don't include the additives that help it last longer on shelves. They are also made specifically with earth friendly products, often making them more gentle on the skin.
Some people may have to purchase their body wash specifically from a pharmacy, which may sell body washes specifically for conditions such as acne, eczema, and psoriasis. These washes are designed specifically to prevent outbreaks, or even cure pre-existing problems. Some of them may require a prescription, which can be obtained from a dermatologist. It is often worth the effort to prevent all the itching that occurs from the irritation of sensitive skin.
AS FEATURED ON:
AS FEATURED ON:

By: Dessie

Bottles of body wash.

By: quayside

People with eczema typically need to use a sensitive skin body wash.

By: svl861

While an ingredient in some moisturizing skin body washes, cocoa butter can be detrimental to people with acne.

By: Iurii Sokolov

Most body washes designed for sensitive skin are fragrance-free.