What are Some Considerations for Remodeling my Bathroom?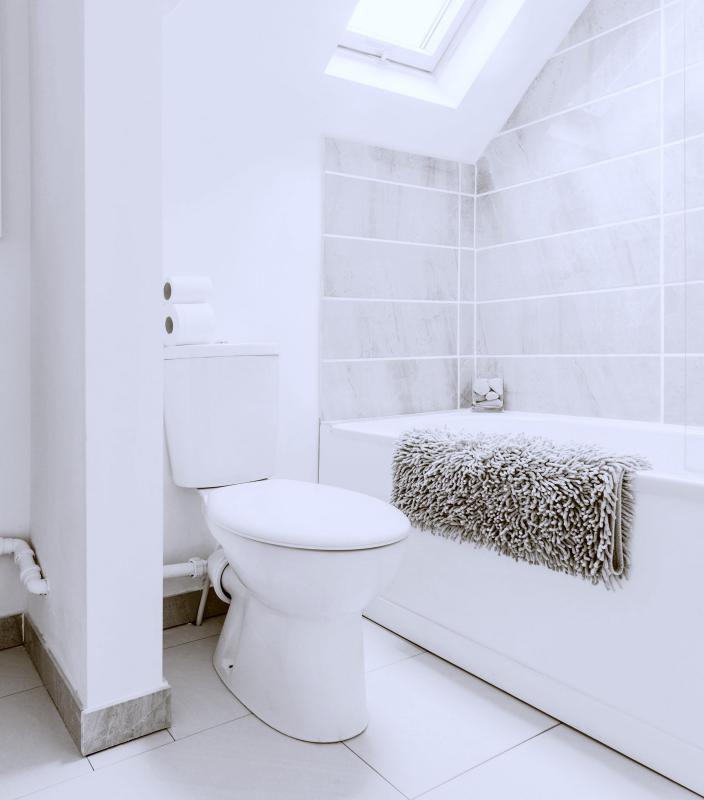 Some homeowners find themselves unhappy with the bathroom in their home, and choose to embark on a remodeling project. Remodeling a bathroom can be a simple or complex task, depending on the type of remodel. The outcome of the remodel can enliven a house and totally change the feel of the bathroom. There are some considerations which should be taken into account when homeowners decide to embark on a project to remodel a bathroom, which will make the process easier and the end result more enjoyable.
To remodel a bathroom, first start by determining what needs to be changed. The fixtures in the bathroom may feel dated, or the bathroom may be too small. In some cases, it may be necessary to remodel a bathroom so that light and air can be admitted to the bathroom for better ventilation. In others, the bathroom floor may be rotting or parts of the bathroom may be severely damaged by mold, mildew, and dampness.
People who are experienced at construction projects may be able to remodel a bathroom themselves, especially if the changes are relatively minor ones like replacing cabinet facings. However, more complex projects require the assistance of a contractor, who can remodel a bathroom while ensuring that it adheres to local building codes. Shop around for a contractor before settling on one you feel comfortable with.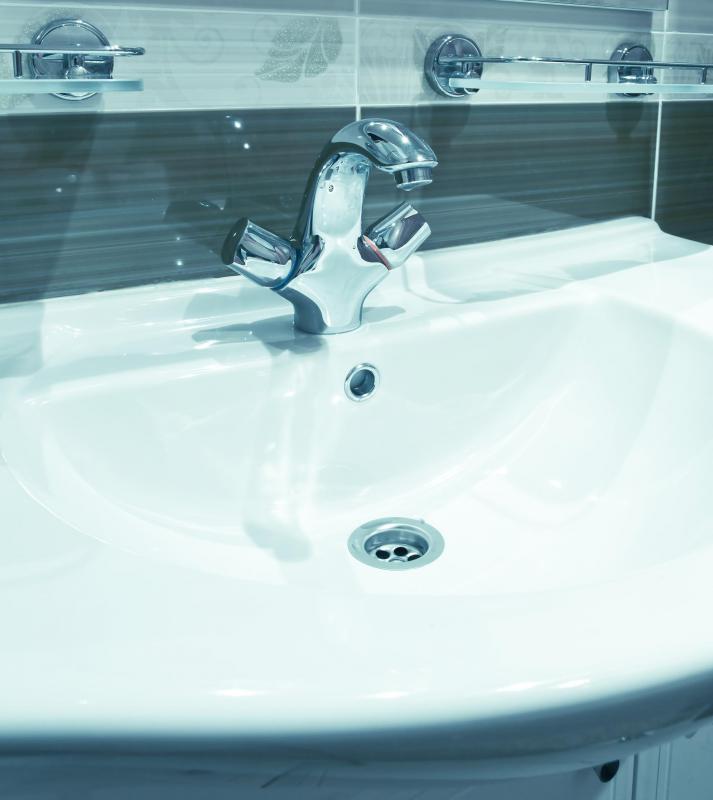 In the case of a bathroom which is too small, it may be necessary to knock down neighboring walls to expand the bathroom. Some master bathrooms also include a dressing area, which is something to consider when structural changes are already being made to remodel a bathroom. A dressing area can include storage for clothing, allowing someone to step out of the shower or tub to a nearby area to dress.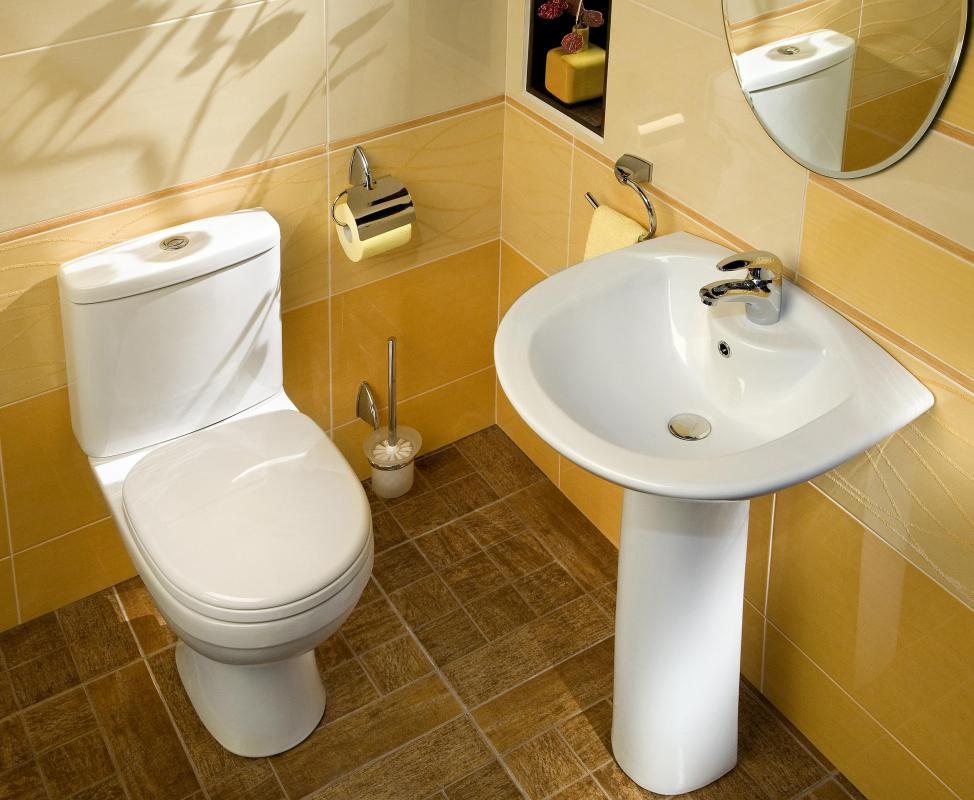 Many homeowners decide to remodel a bathroom because it feels dated, or is no longer meeting their needs. While minimalist bathrooms are tempting, it is important to consider the need for bathroom storage. Cabinets should not be entirely eliminated, although they could be better concealed, or moved so that they are not so obtrusive. Chunky vanities could be replaced with pedestal sinks to open up the floorspace, but remember to make storage room elsewhere. While a bathroom can be beautiful, it should also be practical. Try to take storage and ventilation into account when you remodel.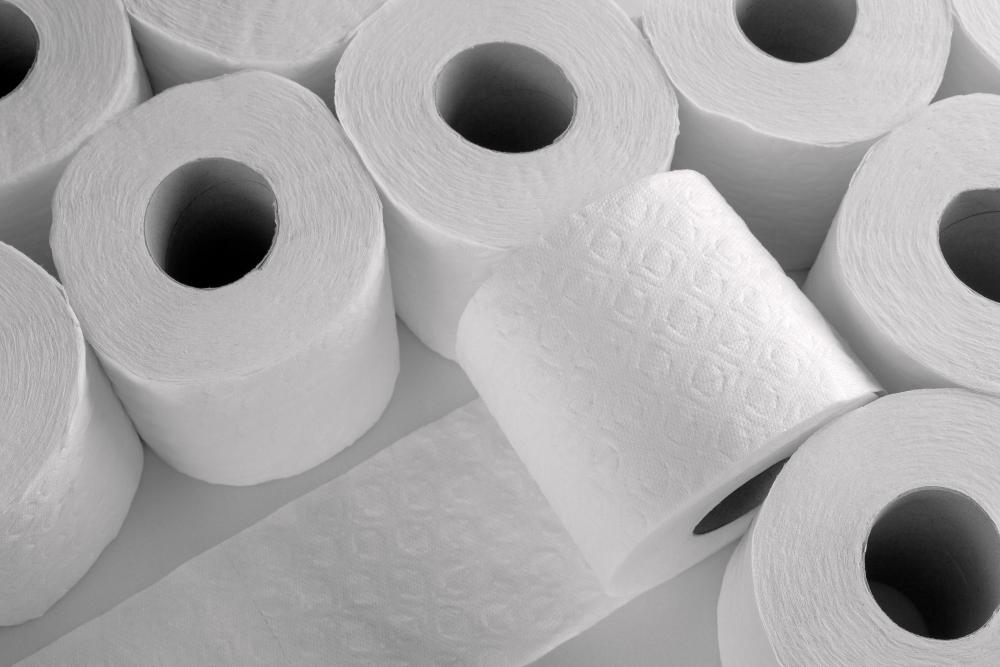 Often the fixtures in a bathroom grow less appealing with time. If you are replacing fixtures such as tubs and sinks, try to keep them classic and simple. Make sure that the fixtures coordinate well together, and tie in with cabinets and flooring. A growing interest in making bathrooms comfortable and fun has resulted in a wide range of fixture and flooring options which can be used in a bathroom remodel.
Bathroom flooring is very important. Many homeowners like to install below floor heating, which is recommended with a stone or concrete floor. The flooring should also be easy to clean, and drainage may be included as well to prevent standing water from damaging the floor or fixtures. Carpeting, wood, and other porous materials should be avoided because water accumulation can cause damage to the flooring and the structure of the house.
A bathroom and an entire house can be greatly improved when you remodel a bathroom. Keep this in mind while you draw up plans and designs for your new bathroom, and remember not to let form completely override function. Keep your bathroom classic, simple, and beautiful so that it will age well with the home.
It might be necessary to remove some walls to make more room in a bathroom.

Some people decide to remodel a bathroom because they desire a different style.

When remodeling a bathroom, choosing modern sink and faucet designs can quickly update any bathroom.

One way to update a bathroom is to replace the faucets.

Remodeling a bathroom might involve replacing old fixtures, like the toilet, in favor of a newer model.

Bathrooms should include ample storage for toilet paper.