What are Senior Care Services?
Senior care services are support services offered to senior citizens. Seniors have a number of unique needs which can make senior care services very helpful for the well being of the senior and for his or her family. A wide variety of support services falls under the umbrella of senior care services, ranging from personal companions to nursing professionals who provide needed nursing care for seniors. Firms which provide services or referrals for seniors can be found in many parts of the world.
Medical senior services include things like at home nursing, end of life care, residential facilities for seniors who like additional support and service, and assistance with medical planning and treatment for seniors who may be struggling with difficult decisions. Many governments provide some funding for such services, acknowledging that seniors may have limited incomes and that their families cannot provide all of the necessary medical care, especially for complex medical issues.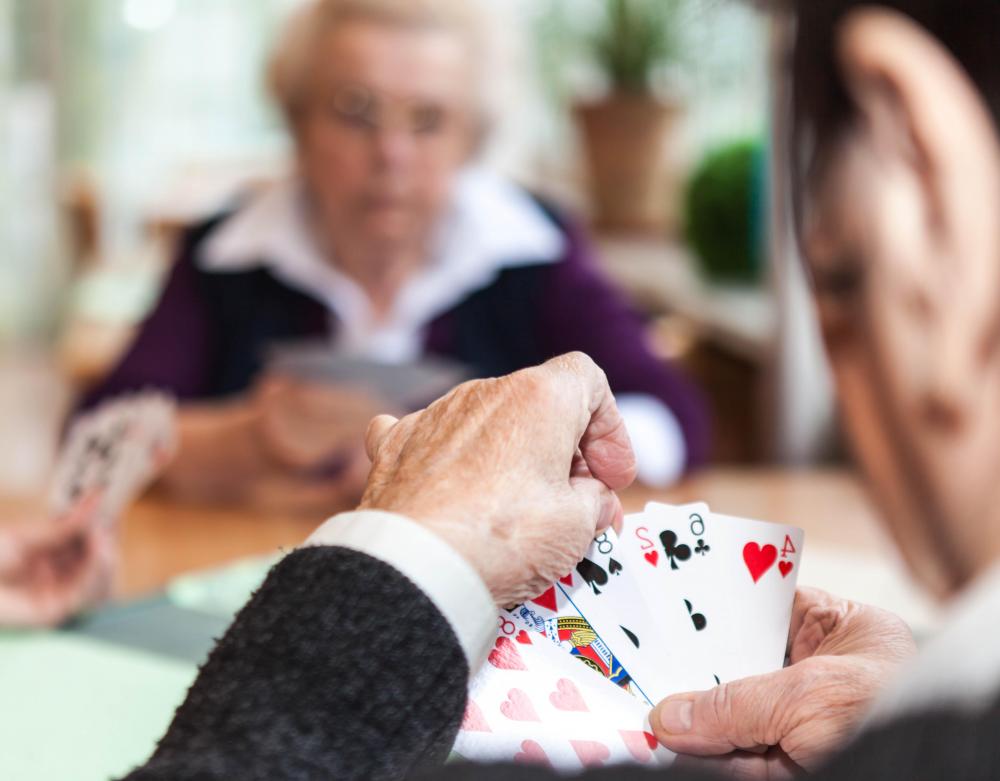 Non-medical senior care services include things like housekeeping, personal companions, errand running, assistance with tasks which seniors may find challenging, cooking, taxi services for seniors, personal shopping, and other tasks. These services can be provided by people who work with several seniors, coordinating care to make sure that every client's needs are addressed. Such services are often designed to help seniors stay at home, encouraging seniors to lead independent lives rather than making them feel like they need the support of an assisted living facility.
Senior services are sometimes provided as a form of community services. People may visit seniors as an act of charity or to fulfill community service obligations, donating time and energy to the elderly adults in their community. These services can also be provided by paid employees of organizations which promote senior welfare, such as senior centers, in which case the services are provided free of charge to the seniors who need them. Seniors and their family members can also pay for senior care services when special services are needed or services are not readily available.
Some seniors are reluctant to take advantage of the services available in their communities, for a variety of reasons, ranging from personal pride to concerns about not wanting to appear helpless. However, senior care services can be very beneficial when provided in a compassionate, friendly way, and they can radically improve quality of life for seniors and their families. For example, a senior citizen may greatly enjoy a visit from a younger person who spends a few hours every week playing board games, or may appreciate a walking partner, shopping companion, or assistant. Family members may also appreciate the respite of senior care services when they struggle with caring for loved ones at home.
By: diego cervo

Some companies, charities, and government municipalities offer certain services geared toward seniors.

By: Jan Schuler

Senior care services may include taxi services for seniors.

By: Timo Blaschke

Senior care services might include recreational activities.

By: Andrew Gentry

Senior care services includes the work of some nursing professionals.

By: goodapp

Senior care services may include helping seniors to get their needed prescription medications.

By: vetkit

Senior care staff may help around a senior's home with household cleaning such as vacuuming.

By: Sandor Kacso

Senior care includes spending time with seniors and cheering them up.