What are Premade Scrapbook Pages?
Premade scrapbook pages are scrapbook pages that are pre-designed and ready to use. These scrapbook pages can be obtained from stores or online sources and can help make scrapbooking easy for beginners or those who want to create a scrapbook fast. They're usually entirely assembled, and the only work needed from the scrapbooker is the addition of photos or journal entries.
Scrapbook pages that have been premade often come in themes. Popular themes are wedding, anniversary, birthday, graduation and holiday. People who want to create a scrapbook around a central theme such as these will have no problem finding premade scrapbook pages to suit them. Scrapbook pages also come in general designs that can be used for any occasion. People who are concerned with uniqueness can look into purchasing scrapbook pages that are a limited edition or handmade; handmade pages can be created by designers who never make the same scrapbook page twice.
Premade scrapbook pages have been pre-designed, so the pages can come decorated with materials and embellishments. Pages can contain stickers, ribbon or lettering to make the organization and display of content easier for the scrapbooker. Scrapbookers can choose to add their own embellishments to make the scrapbook uniquely their own.
A premade scrapbook page can have photo mats so that scrapbookers can simply slide their photos onto a mat and adhere them to a page. Scrapbookers would do well to choose premade pages with mats that fit their photos, or they might have to do some modifying to make the photos fit. Some retailers market premade scrapbook pages as being free of acid and lignin. Many scrapbookers buy these types of pages because they protect photos. Pages that contain acid and lignin can lead to photo deterioration.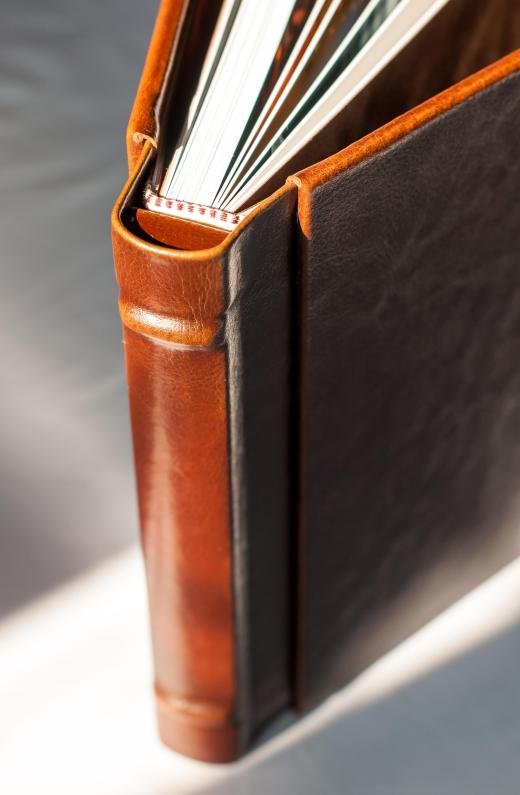 Premade scrapbook pages also can be available in a digital form. One advantage of using digital premade scrapbook pages is that they often are free to download and use. To find these pages, scrapbookers can conduct Internet searches for them. The best digital scrapbook pages are those that are printed on quality paper and on good printers after being designed on a computer.
Designing a scrapbook from scratch can be fun, but many scrapbookers opt to use premade pages to create their scrapbooks. Whether their scrapbooks are physical or digital, premade scrapbook pages can save a lot of time and help scrapbookers organize their content and memories. They also can help beginning scrapbookers get a feel for the entire scrapbooking process, and this might lead to more creative scrapbooking.
AS FEATURED ON:
AS FEATURED ON:

By: terex

Scissors for scrapbooking.

By: SilviuFlorin

Premade scrapbook pages are often themed.

By: Monkey Business

Premade scrapbook pages can be purchased from craft stores.

By: Photographee.eu

Premade scrapbook pages can save a lot of time, and help scrapbookers organize their content and memories.

By: Sergey Mostovoy

Personal embellishments can be added to premade scrapbook pages to make them unique.

By: MaryPerry

An embosser is a popular tool for scrapbooking.