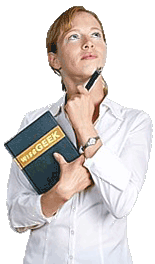 Patio blinds are functional screens placed around a patio for the purpose of creating privacy, providing shade, and protecting patio furniture. The variety of designs, colors, styles, and materials used to manufacture blinds provides multiple options to enhance the appearance of a home or business. These blinds can also serve to protect people from ultraviolet (UV) rays, heat, swarms of insects, sudden rain showers, and sudden gusts of wind.
A patio is usually an open courtyard or area adjacent to a building where people can gather to relax, socialize, or enjoy an open view of their environment. These exposed areas are generally paved or cleared, and can overlook a garden, yard, or other view of local scenery. Without walls or a roof, the patio is left fully exposed to the elements and might become too uncomfortable a place for people to congregate. Enclosed patios or sun-rooms can also benefit from blinds covering the glass panes in the walls and ceiling.
Patio blinds are usually meant to be installed between the supports of a frame, and come in a variety of different sizes and thicknesses tailored to multiple practical purposes. They can be adjusted manually or be drawn out by a mechanical accessory. Blinds can be made from bamboo, wood, cloth, paper, plant fibers, or synthetic materials. Climate and region often influence the style of blinds used; for example, an area with heavy rainfall would benefit more from a waterproof material instead of wood or bamboo, which would be prone to rot.
Many patio blinds are fashioned like roller shades, which wind into a cylinder without the need for manual folding or storage. When in use, they provide a screen against strong breezes, insects, and most sunlight without cutting off full visibility. When not in use, the patio blinds roll back up and out of sight until needed again. Some types of roll-up blinds can be drawn up or lowered by using a cord that provides easy access.
One unique type of patio blind is known as an awning, and attaches to the side of a building. It provides a temporary roof that protects furniture and people from sunlight or sudden showers. An awning can have additional blinds attached to it, forming a temporary enclosure that protects against insect swarms, wind, and weather. Other types of blinds are portable. Examples of these are tent-like frames, like pavilions, with open sides and retractable screens. Enclosed patios can also use blinds to increase privacy.
Woman holding a book