What are Non-Denominated Stamps? (with pictures)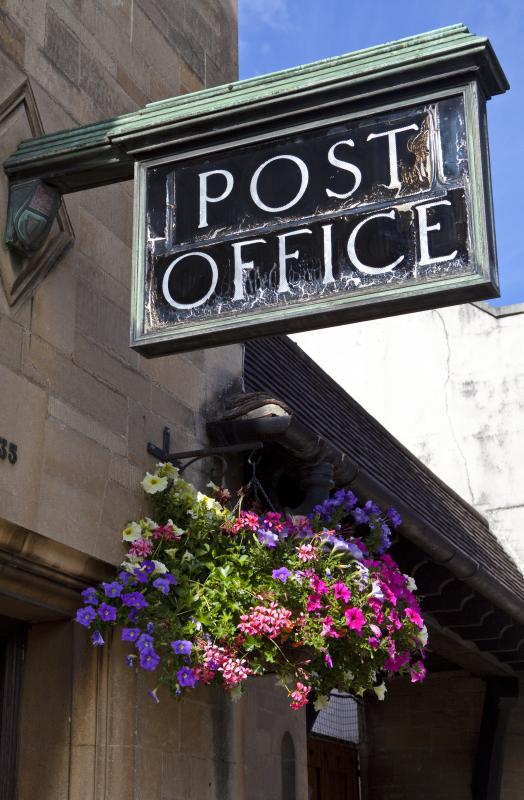 Non-denominated stamps or no value indicated (NVI) stamps which do not have a stated face value. These stamps usually indicate that a postal consumer has paid for a specific service, rather than indicating a particular amount of payment. Depending on how non-denominated stamps work within a postal service, these stamps may be considered good for that service forever, or they may have a hidden value, requiring consumers to add stamps to make up the difference if postal rates rise.
The use of non-denominated stamps is extremely useful in areas where postal rates change frequently. Denominated stamps with a specific face value are only useful as long as that face value is valid; if the rates change, those stamps would be essentially useless, representing a waste of resources and money. Non-denominated stamps, on the other hand, allow post offices and outlets which sell stamps to charge whatever the going rate for postage is for stamps, ensuring that the stamps will always be good.
For postal officials, the advantage of being able to issue non-denominated stamps is that they can continue to print stamps in advance of an uncertain rate increase, and those stamps can be sold both before and after the rates rise. Such stamps are used for a sort of grace period, ensuring that enough postage will be available without locking a post office into specific rates.
The "Forever Stamp" concept used by a lot of postal services allows consumers to purchase non-denominated stamps which are literally good forever for the class of mail which the stamp indicates. For example, a First Class Forever Stamp which a consumer pays 41 cents for in the United States in 2008 would be good when the postage rates rise to 43 cents, or 50 cents, or even higher. Many consumers like Forever Stamps because when postal rates rise, they are not forced to purchase stamps in small denominations to make up price differences.
In other instances, non-denominated stamps may not have a stated face value, but they are considered to have a specific value, which can be a bit confusing for consumers. For instance, a 10 cent stamp might be issued without a face value, but the stamp is still worth 10 cents; the denomination is simply left off. These non-denominated stamps are typically issued so that people can make up differences in postage, or add postage to a letter which may be too heavy for a single regular stamp.
Post offices sell non-denominated stamps which will always be good for the going rate.

Unlike denominated U.S.-issued stamps, which typically retain only their value, non-denominated stamps are typically good for a specific service, such as covering the cost of mailing a letter, and not a dollar value.

The U.S. Postal Service offers a new set of Christmas stamps every year, although some may be non-denominated and can be used at a later date.