Nasal polyps are noncancerous growths that spontaneously form in nasal passages for largely unknown reasons. There may be a connection between the formation of polyps and allergic rhinitis, but a runny nose alone does not always trigger them. Some medical experts suggest a link between sinus infections and the increased likelihood of polyp formation, but others suggest that the majority form idiopathically, meaning there is no definitive cause.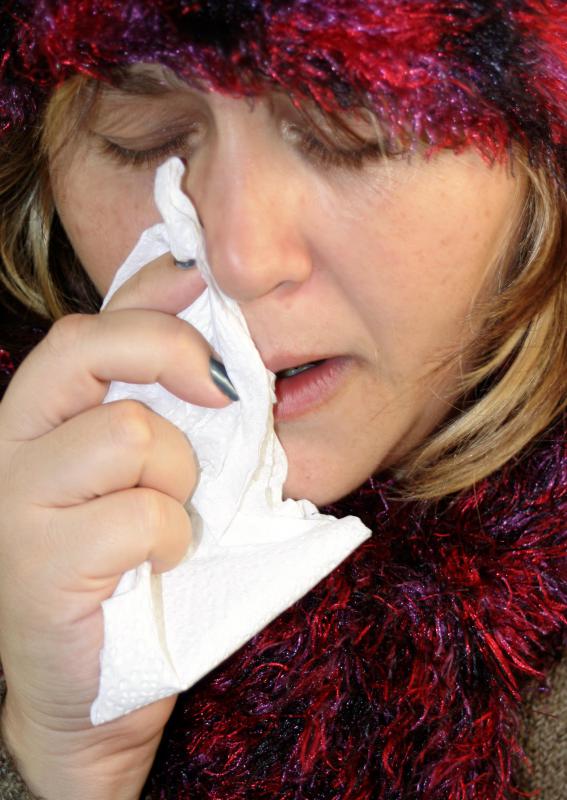 Symptoms of nasal polyps include blocked nasal airways, the sudden onset of snoring, a reduction in senses of smell or taste, and discolored nasal mucus. The polyps themselves may appear as enlarged sacs of mucus with a jelly-like consistency. Unlike benign or malignant polyps that may form in other areas of the body, nasal polyps are not usually attached to the skin and are not typically viewed as evidence of a more serious medical condition.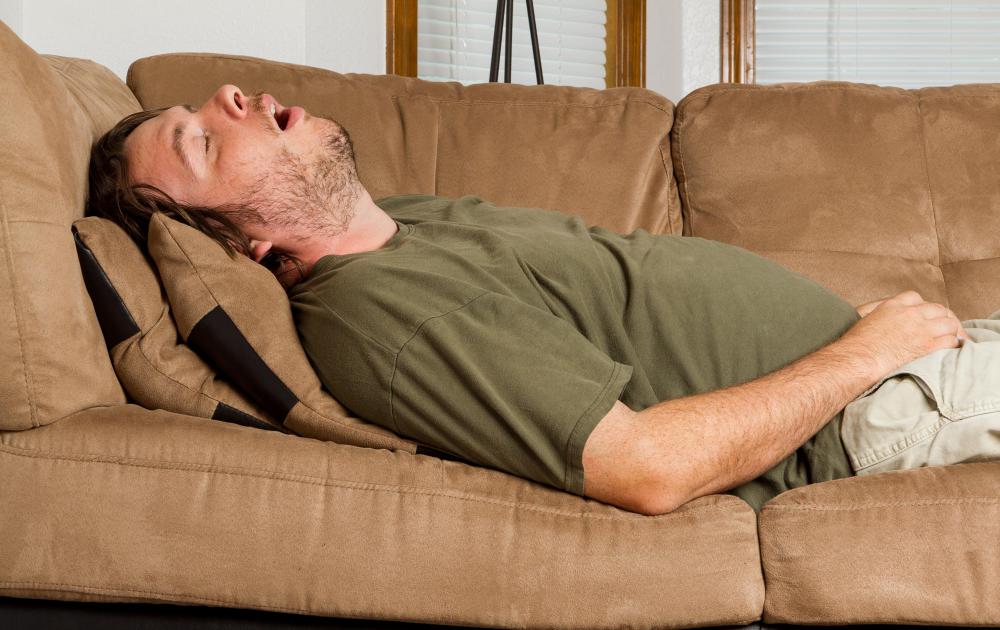 There are several different courses of treatment for nasal polyps, most of which involve the application of anti-inflammatory drugs such as steroids. Nasal sprays containing steroids generally shrink the polyps themselves while antibiotics may address any secondary infections. Significant amounts of discolored nasal mucus is often a sign of an infection residing out of sight in the upper nasal passages. A medical professional can use a special instrument to examine nasal passages for the development of polyps.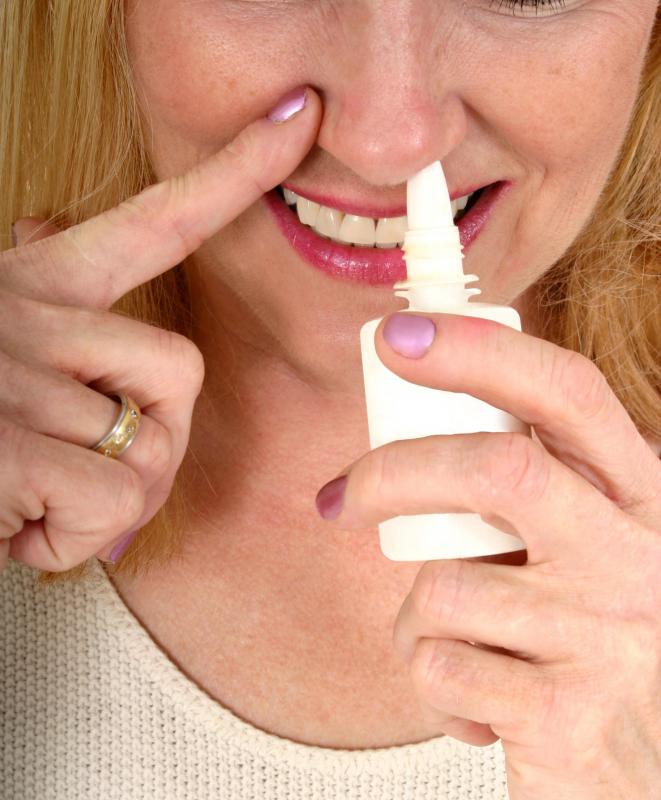 On rare occasions, nasal polyps may become problematic enough to require surgical intervention. Complete blockage of nasal airways by enlarged ones, for example, could require an aspiration procedure, meaning the polyps would be carefully drained by a surgeon and the patient would be given antibiotics to counteract post-procedural infection. Self-treatment is strongly discouraged, since the punctured sacs of infected mucus may not heal properly or could possibly cause scar tissue to form in the nasal passages.