What are Medication Errors?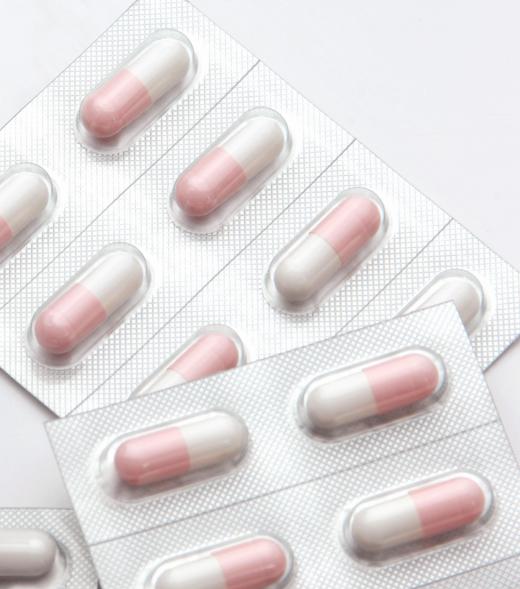 Medication errors are errors which involve medication. On a low level, a medication error may not cause a problem for a patient, but high level errors can result in severe complications for the patient, including death. Concern about medication errors has led a number of medical organizations and national governments to work on programs which are designed to reduce the incidence of such errors. Such programs can work in a number of different ways to help patients and doctors.
A common type of medication error is dispensing or administering the wrong medication. In a busy hospital or pharmacy, information can get confused or mixed up, and someone delivering drugs to a patient may make a mistake. It is also possible for a person writing a medication order to make an error, naming the wrong medication or not specifying a medication. One way to reduce the risk of such errors is to make sure that all medications are clearly marked and that they look very different, so that someone going to administer a pill which should be red can see that there is a problem if the pill is blue, or the wrong shape, or the wrong size.
Another type of medication error is the wrong dosage. Wrong dosages can happen when the wrong pill is given to a patient, when someone accidentally gives a patient too much or too little of a medication in the hospital, or when a medication order specifies the wrong dosage. This type of error can be corrected for by doublechecking dosage, and by making sure that people who dispense medication know that it is appropriate to consult a doctor if a dosage appears odd.
Medications can also be given at the wrong interval, given to the wrong patient, or given at the wrong time, causing medication errors. Other medication errors can involve the administration of two medications which conflict, or the use of a medication which is contraindicated for a particular patient. These errors can happen when a patient does not give a complete history to a doctor, or when a patient is using multiple pharmacies which do not communicate at each other, making it difficult to catch conflicting medications.
Combating medication errors is a cooperative effort. Patients need to keep track of the medications they use and why those medications are prescribed, and they should not be afraid to ask a doctor to confirm that a new prescription does not conflict with existing drugs. Likewise, pharmacy technicians and other people who prepare and dispense medications need to work in low-pressure environments which allow them to take their time to confirm medication orders they receive. Doctors with prescribing privileges also need to make sure that they use clear language in medication orders, and that they consult their patients to confirm that a medication will be safe for use in a particular case.


By: takasu

Overdosing is a common medication error.

By: Tyler Olson

A busy pharmacy can cause confusion leading to medication errors or the improper medication being given to a patient.

By: Shakzu

Doctors must be sure to consult with patients to determine appropriate prescriptions.

By: Deklofenak

Pharmacy technicians need to work in low-pressure environments so as to minimize the occurrence of medication errors.

By: Alliance

Patients who report an incorrect dosage or other medication error can choose to remain anonymous.

By: emiliau

Pharmacists may be able to spot an incorrect prescription before it is filled in some cases.

By: Lisa F. Young

Patients on multiple drugs may benefit from using a pill organizer.

By: nito

Including a description of a pill's color and shape on the bottle can help prevent medication errors.