What are Locking Forceps? (with pictures)
A locking forceps is a device used to grasp and hold items such as human tissue during surgical procedures. It is a principal component of surgical equipment, providing surgeons with greater dexterity and the ability to work in small spaces that otherwise would be difficult to access. Similar to a standard forceps, a locking forceps tends to look like tweezers or tongs with a middle hinge. The design is based on the way a lever works.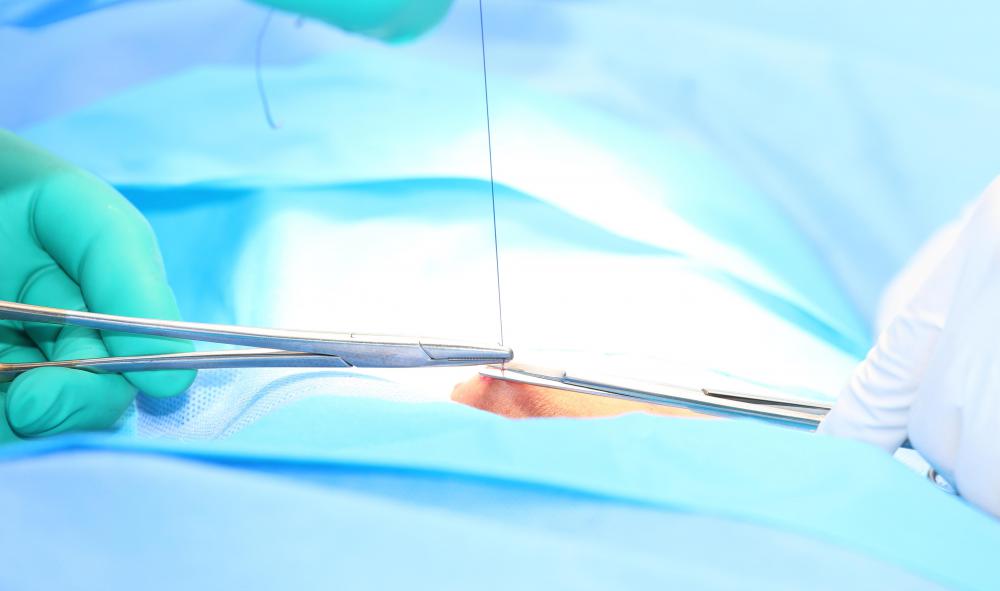 A surgical locking forceps generally resembles a Kelly forceps, also called a clamp. A Kelly clamp, which is considered a hemostatic forceps because it is used to control bleeding during surgery, tapers from two round apertures at the top to a pair of thin legs at the bottom. Such a forceps can vary from about 4 inches (10 cm) to well more than 9 inches (23 cm) in length. It locks by closing the forceps, whereby two strips of teeth slide across each other to hold the closed position. It is unlocked by slightly twisting one side of the forceps at the aperture joint to bring the teeth apart.
A scissor forceps is a widely used type of locking forceps with non-medical uses ranging from assisting in hobby crafting to filling a need in recreational fishing. This type of forceps has a series of gripping teeth at the end that can grasp and hold filaments or allow free passage of the filament. It is used medically to hold suture material within a sterile operative field while it is being threading through a suture needle. A form of locking forceps called a needle holder can then pass the needle through tissues to close them. Scissor forceps used to hold sutures in dentistry are categorized as dental forceps.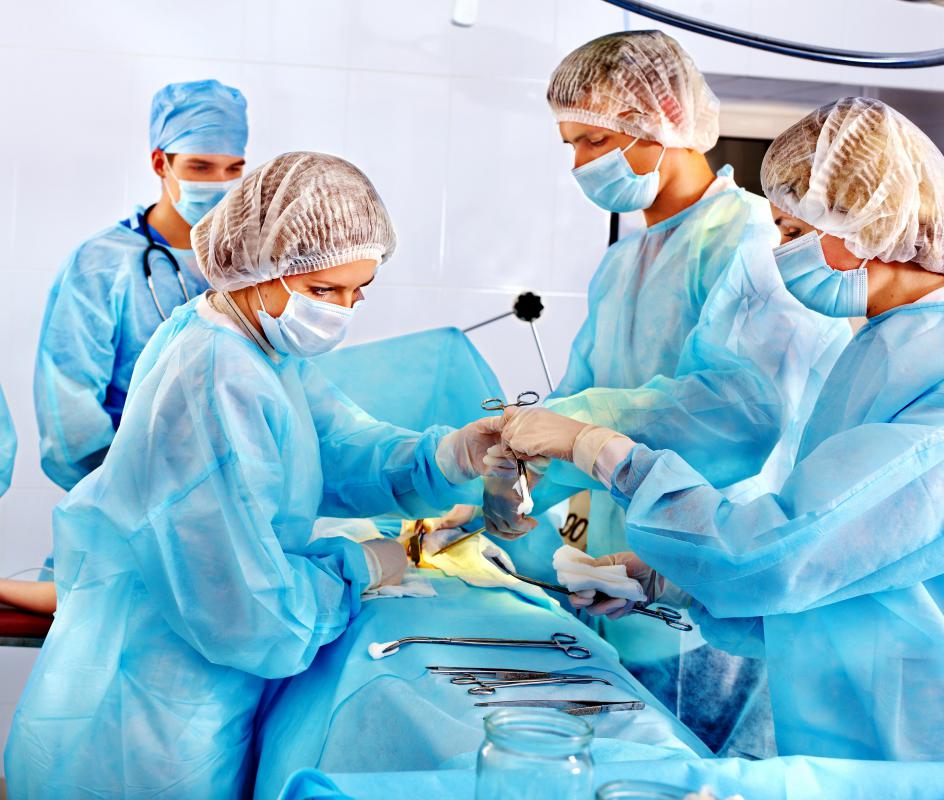 Another locking forceps used for medical purposes is the uterine forceps. It is long and curved to better adjust to the shape of the female uterus. A particular type of locking uterine forceps, known as hysterectomy forceps, has small teeth on the gripping portion to hold ligaments and assist with surgical excision.
A locking forceps can be made of various materials. Disposable forceps are made of plastic and are only used once before being discarded. Longer-lasting surgical forceps are commonly made from high-grade carbon steel to help guard against rust from frequent sterilization. These forceps can also be made of titanium, which is lighter in weight and doesn't rust, a prime consideration in purchasing forceps of this material. Some forceps also are made with tungsten carbide alloyed to the gripping areas, which can make them last more than five times longer than average.
Some forceps are designed with scissor-like handles.

A scissor forceps is used medically to hold suture material within a sterile operative field while it is being threading through a suture needle.

There are two types of forceps — non-locking and locking.

Hysterectomy forceps are uterine forceps that are designed with locking teeth to clamp off the tough ligaments on each side of the uterus as they're being cut.

Hemostatic forceps are used to control bleeding.

Needle holders are a type of locking forceps used for suturing.