What are Knee Surgery Games?
Knee surgery games are virtual games accessed through computers. These games can provide future patients with a surgery walk-through, informing them of what to expect; they can teach players about the duties of a surgeon; and they can help a player learn more about medical terminology. The specific use of knee surgery games depends on the player, but they can be educational in nature.
These games can be created for educational purposes. They can be informational, giving anyone who watches or plays them a surgery walk-through. In a knee surgery game, the player typically will adopt the point of view of a surgeon and be led through the surgery, step by step. This can be beneficial to anyone who has wondered about the particulars of knee surgery or what a surgeon's duties are during an operation.
The specific activities performed during knee surgery games can vary by software or program. Some knee surgery games are easy, taking the user through a simple procedure involving single joint. Others are more involved and lead the player through procedures that involve the replacement of an entire knee. Players often can decide what type of surgery to view by choosing an appropriate game or a level within a game that fits their needs.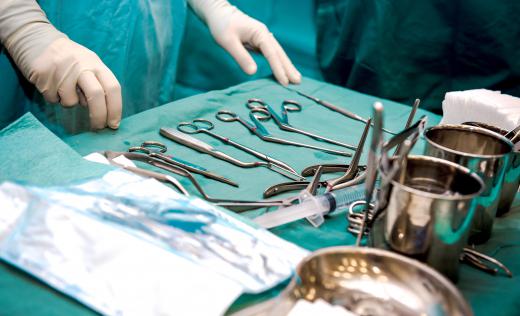 Those who are about to undergo knees surgery or who have just experienced it might be directed to a knee surgery game to learn about the recovery process. The game can advise them on what to expect during different stages of their recovery and how to care for themselves after surgery. This can be an easy, fun and interactive way to supplement the post-operative process, which can be tedious and frustrating for some patients.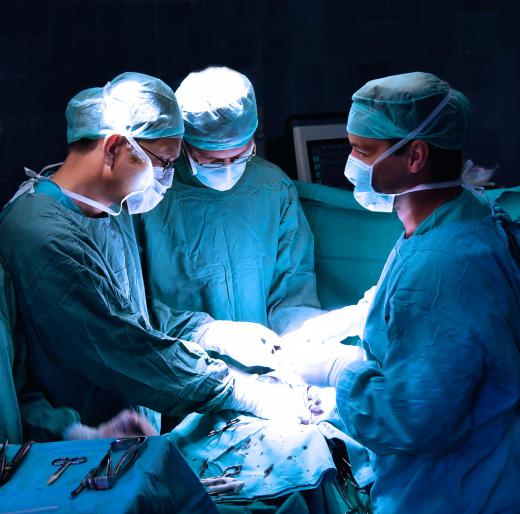 Surgery games, in general, can show players how surgeries are performed without requiring them view real surgery videos. An advantage of this is that it can help ease the minds of those who are stressed over an imminent surgery. It also can inform patients with aversions to blood of exactly what to expect without any unnecessary gore.
Aside from learning information about anatomy and surgical processes, players of knee surgery games can also have other options available to them to help expand their medical knowledge. It's not uncommon to come across knee surgery games that have medical dictionaries built into them, allowing users to reference them as they proceed through the game. Medical terminology is often difficult to grasp for people who have little or no medical training, so players can learn this terminology verbally and visually and might retain the information more frequently or more easily.
AS FEATURED ON:
AS FEATURED ON:

By: Alila

A diagram of the knee.

By: Alex Tihonov

A wide array of tools are necessary to perform live surgery.

By: astoria

The games allow patients to have a walk-through via their computers, so they know what to expect with their knee surgeries.

By: Tom Wang

Knee surgery games give virtual tours of what happens during a knee surgery.