What are Intercostal Muscles?
The intercostal muscles are the muscle bands that surround and span between the ribs that alternately lift and compress the rib cage in order to permit respiration. There are two distinct muscle groups: the external and the internal intercostals. Both are supplied with blood and nerves by structures occupying the intercostal space, namely the thoracic spinal nerves, and the intercostal veins and arteries. These muscles and structures are aptly named since the term "intercostal" is derived from the Latin word costae, which translates to mean ribbed or rib-like.
The external intercostal muscles consist of 11 muscles that envelop each side of the exterior of the rib cage from the back of the ribs and wrapping around where they are attached to the sternum in front. As these muscles extend toward the front of the ribs, they become tapered, and at this point are referred to as the anterior intercostal membranes. As a group, these muscles are thicker than their counterparts that form the internal intercostals. In addition, if someone were to view an illustration of the rib cage from the rear, it would be apparent that these muscles are positioned on an angle, taking an obliquely downward and laterally outward direction.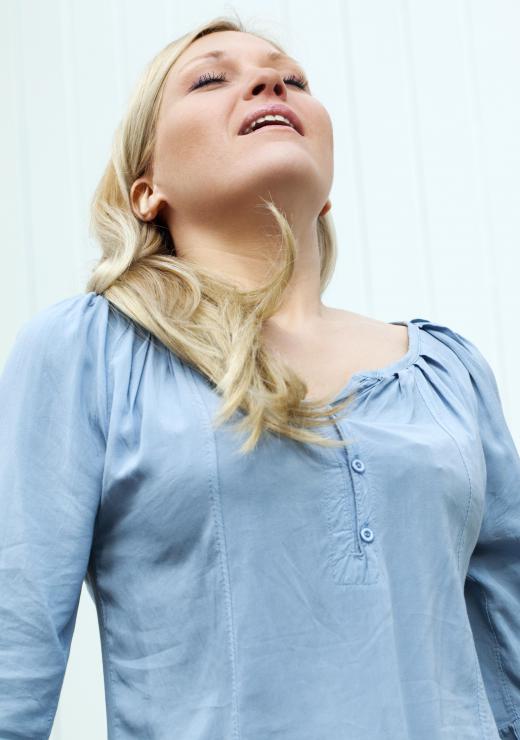 The function of the external intercostals is to respond to a contraction of the diaphragm, the boomerang-shaped muscle located beneath the sternum. As the diaphragm receives signals from the central nervous system to contract, it compresses and drops into a lower position. In effect, this creates a vacuum in the lungs. The external intercostals then contact and raise the rib cage, which pulls in air to fill the lungs.
The 11 internal muscles are located on the anterior of the rib cage and are visible between the ribs. These muscles extend from the top of each rib and travel in an obliquely upward route from the sternum where they eventually form the posterior intercostal membranes that are attached to the spinal column. Once the diaphragm returns to a resting state and its normal position, these muscles lift each rib in a manner that reduces the space between each one. This has the effect of increasing pressure in the air-filled lungs, causing the air to be displaced. While the entire respiration process is automatic, it is necessary for the throat to be open in order for either inhalation or exhalation to occur.
AS FEATURED ON:
AS FEATURED ON:

By: Laurent Hamels

The intercostal muscles expand and compress the rib cage to allow your body to breath.

By: Vladislav Gajic

The intercostal muscles are those muscle bands that surround the ribs.

By: pixdesign123

The external intercostal muscles are found in the rib cage.

By: snapgalleria

Intercostal muscles respond to the contraction of the diaphragm.