What are Implied Powers? (with pictures)
Implied powers are powers that are not explicitly spelled out in a contract or legal document but can be assumed because, without those powers, the document would not be functional. This term is commonly used in the context of the laws of the United States, although many other legal systems create room such powers. Having them creates some flexibility, and these powers can be challenged, ensuring that grabs for control do not result in a person or government seizing powers that are not, in fact, implied.
The classic example of implied powers in the United States comes up in the context of the Constitution. The Constitution is a relatively simple and straightforward document that sets out the branches of government, discusses specific powers, and delegates other powers to the states under the 10th Amendment in the Bill of Rights. Under the so-called "necessary and proper clause," however, the United States government has asserted a number of implied powers.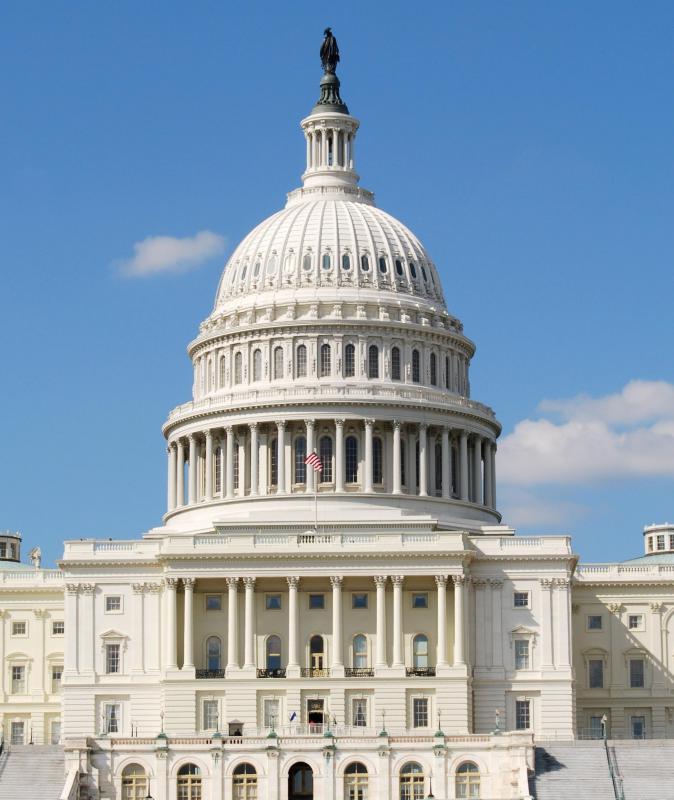 The logic of this is that some of the powers spelled out in the Constitution require other powers, particularly for the legislature. As such, it is assumed that, if a power is needed to accomplish something that is "necessary and proper" to the running of the United States, it should be granted. In some cases, Congress has asserted such powers and had them challenged in court, illustrating that there is a mechanism in place both for assuming these powers and questioning them. The challenge from the State of Maryland over the establishment of the Bank of the United States is an example of a situation in which Congress used implied powers, had those powers challenged, and was vindicated in court.
Without implied powers, every single power would need to be carefully laid out. If changes needed to be made in order to ensure the smooth running of the country, they would have to be moved through the legislative process. This could result in costly and substantial delays that would hinder the operations of the government and potentially threaten national security.
Having powers be implied is not the same thing as having the ability to seize any powers. The Constitution is very meticulous about the separation of powers and attempts to blend the three branches of government would likely not stand up in court. Likewise, the United States empowers citizens as well as government agencies to challenge policies and the law, providing a system for challenges to attempts to exercise powers not granted under the Constitution.
United States Supreme Court.

United States Constitution.

Implied powers are those deemed by lawmakers to be "necessary and proper" to operate the federal government.