Sometimes referred to as barber shears or hair cutting scissors, hair scissors are specially designed types of scissors that are utilized to trim and style hair. Along with a barber, most hair stylists will utilize these scissors in conjunction with electronic hair clippers in order to create a superior hair style for customers. Usually composed of heavy duty metals, good quality hair scissors remain sharp even after regular use and will last for a number of years.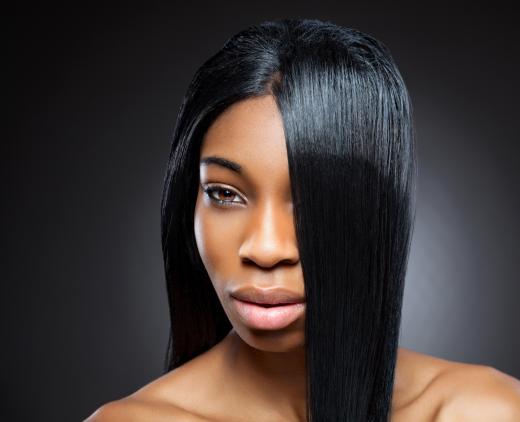 Steel is one of the materials of choice for the highest quality sets of hair scissors. The tempered steel is sometimes enhanced with the addition of high grade silver in order to maintain the sharp edges of the blades. In the typical hair salon or barber shop, hair professionals are likely to use several different sizes of scissors in order to sculpt the hair to the desired style.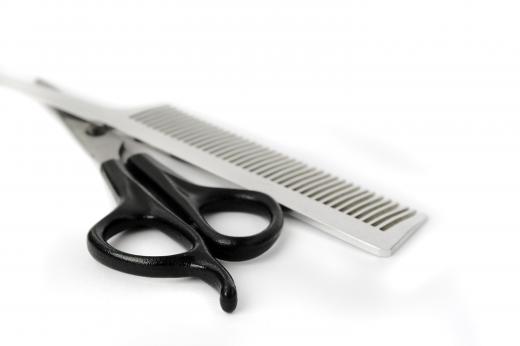 While some examples of hair scissors are composed of solid steel, there are haircuting scissors that are somewhat more versatile in design. Some sets are equipped with detachable finger rests, making it possible to change out the rests to accommodate the hand size of the stylist with greater ease. Fixed finger rests are usually offered in standard sizes and will work well for average sized hands.
There are several specific types of hair scissors used in salons and barbershops. Each type is designed to aid with some particular task in cutting or styling hair. Hair shears intended for thinning thicker heads of hair make it possible for the stylist to use a simple comb in conjunction with the scissors to thin out the hair as part of the shaping process. Barber scissors with convex blades are helpful with full bodied hair, especially hair with tight curls. Long tail hair scissors are helpful when trimming the ends of long straight hair or creating bangs as part of the styling process.
While hair scissors are generally intended for use by professionals only, anyone can purchase single pairs or entire sets. Just about any retail store that carries professional hair supplies will offer several brands of scissors that varying in overall quality. For people who like to trim hair at home, basic hair scissors that are a combination of metals will likely be more cost effective and sufficient for simple grooming tasks. Scissors made with high quality steel and silver will be somewhat more expensive, but also will last much longer and not require sharpening as frequently.


By: gemenacom

Hair scissors are used by hair professionals to cut and style hair.

By: and.one

Long tail hair scissors are helpful when trimming the ends of long straight hair.

By: Yuliya Horbach

Hair scissors are usually composed of heavy duty metals.

By: Julija Sapic

Hair scissors that are a combination of metals may be adequate for people who like to trim hair at home.