What are Good Events for Breast Cancer Awareness Month?
National Breast Cancer Awareness Month is a time designated to help raise awareness of the devastating effects of breast cancer and promote early detection and healthy lifestyle choices for women at risk. Organizing different events can help get members of the community involved. These events can range from organizing a dress down in pink day at the office to a city-wide walk.
Pink is the color associated with Breast Cancer Awareness Month, so using this color in the event is a good way to make it clear to onlookers what the event is about. Events can raise awareness or help raise money for a breast cancer research organization. A good way to make an event memorable is to feature the story of an individual who has battled breast cancer, and establish the event in honor of or in memory of that individual.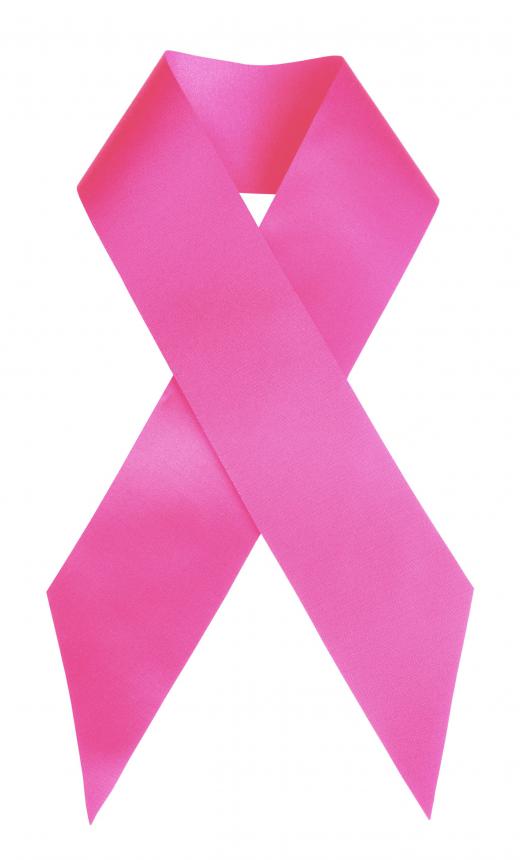 An event for National Breast Cancer Awareness Month doesn't have to be large. For those who don't have the time or resources to organize something huge, some events can be organized right in the workplace. Pick a day when employees can dress down for the day, as long as they are wearing some kind of pink clothing. For every Friday in the month, give employees something to look forward to with a spread of baked goods with pink frosting. Depending on the size of the workplace, recruiting fellow employees to aid in the baking is also a good way to get people involved.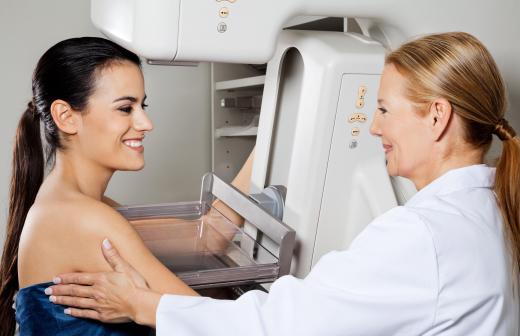 Organizing an event that also raises money for breast cancer research is another possibility. Breast cancer walks are popular in a number of areas, and establishing one in the community will allow people to join others all over the world in walking to show their support. For a group of creative-minded individuals, suggest teaming up with a local theater company to put on a timely production; write an original work of fiction with a storyline that revolves around breast cancer issues, or ask people throughout the community to take the stage and share their thoughts in monologue form.
Schools are also a good place to stage Breast Cancer Awareness Month events. Getting sports teams to wear pink on their uniforms for the month can culminate in a single game where spectators are encouraged to wear pink as well and receive gift bags of information and small items to use throughout the year. The use of guest speakers can be a powerful teaching tool for students from high school through college, and organizing a series of lectures or presenting a moving guest speaker in conjunction with other Breast Cancer Awareness Month events can help educate young women about the dangers of breast cancer and the importance of healthy habits and an early diagnosis.
AS FEATURED ON:
AS FEATURED ON:

By: Gino Santa Maria

Pink is the color associated with Breast Cancer Awareness month.

By: Tyler Olson

Mammograms are performed to detect the presence of breast cancer.