Fried apples are often thought of Southern US delicacies, but lots of people are in the know about these delicious treats. You can make fried apples quickly and they are great choices as a side dish for breakfast or with salted meats like ham. They go just as well with various pork dishes like pork chops. Another popular way to served fried apples is as dessert, where they can be ladled over vanilla ice cream for a fabulously fresh and sweet apple sundae.
You'll find many recipes for fried apples. Some people do almost deep-fry these, but you typically don't need a lot of cooking oil to make them taste good. The simplest recipes simply cook the apples in a little oil or butter until you can easily puncture the apples with a fork. You can add a little sugar as the apples cook and many people add cinnamon.
Typically you should peel the apples and cut them into even slices, and you'll probably want to plan for about one apple per person, though this can vary depending on what size apples you use. You really can use any apples for fried apples, but it's often better to choose those that are a little tarter and are firm. Certain apple varieties you might consider include Pippins, Rhode Island Greenings, Granny Smiths, Braeburns and Winesaps. Any apple you'd use in a pie, including the Gravenstein can make an excellent fried apple.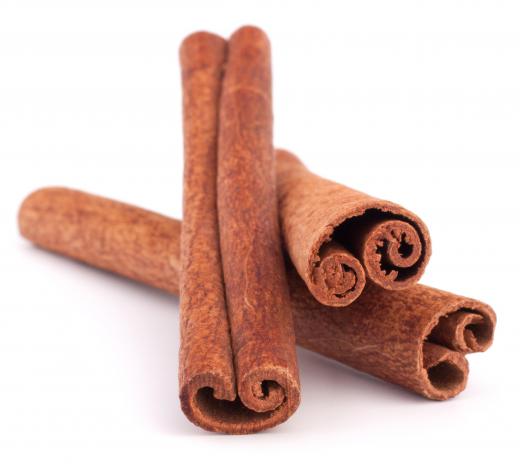 If you really want to make fried apples special, you can combine a little brown sugar, flour and cinnamon and add this to the apples in the last minute of cooking. This will create a caramel-like sauce that makes this dish even more tempting. Another way to make these is to peel and core the apples and slice them into rings. These can be attractively piled on top of a dish of ham or ice cream, depending on preference.
One dish that is a great study in contrast is fried apples and onions. Though this might sound strange if you've never tried it, white or yellow onions sautéed with apples is savory and makes a great side dish. As the onions caramelize, they become sweet, but their piquancy is still noted especially when you take a bit of apple and onion together. You can also take fried onions and apples and load them into small, cooked, halved winter squash for a great vegetarian treat.
AS FEATURED ON:
AS FEATURED ON:

By: Pixelbliss

Apples.

By: Natika

Many people like to top their fried apples with a bit of ground cinnamon.

By: xiangdong Li

Many people like to fry tart Granny Smith apples.