What are Financial Consulting Firms?
Financial consulting firms constitute a variety of businesses dealing with investments, savings and advice on where to put money so it will be safe and to grow in value. This can involve retirement funds, college savings, investment properties and stocks. Generally they offer the services of highly trained experts in economics and investing so hardworking citizens can made smarter financial decisions.
It is possible to find financial consulting firms in a variety of locations. There are private firms which may offer a specialized service such as stock trading advice. These people guide clients in which stocks to purchase and sell, and some do the buying and selling directly for their customers. The goal is to help those who are not experts in the stock exchange put their money in stable companies that will make a profit.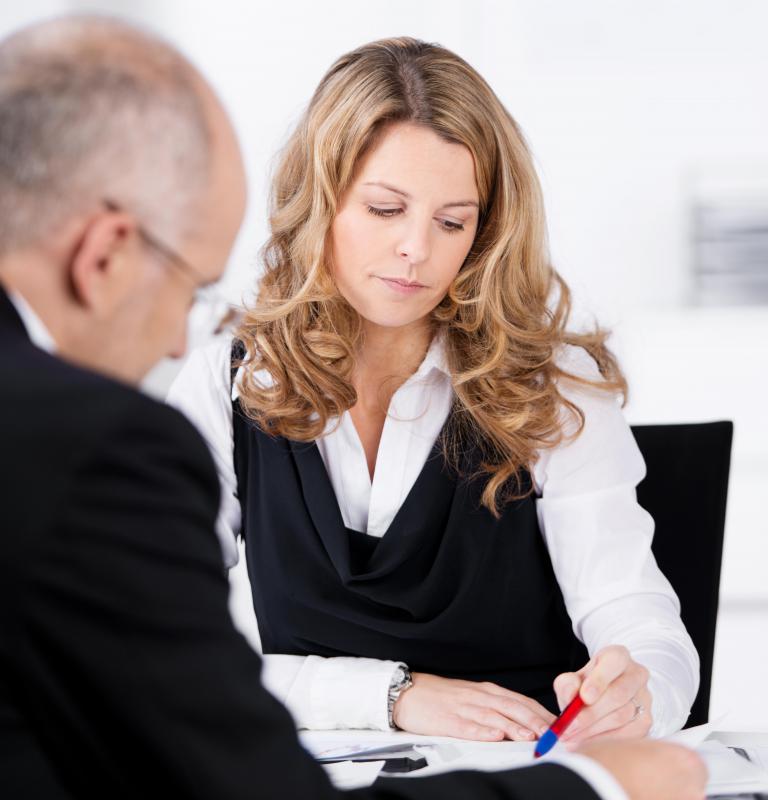 Banks also double as financial consulting firms, with experts who guide customers on 401(k) retirement plans, mortgages and property investments. This is important for anyone looking to ensure a comfortable retirement or make a wise real estate investment. Banks may offer property appraisals to give a detailed analysis of a home along with information about property sales in the surrounding area.
There are also private financial consulting firms which help higher income clients wisely invest, spend and save their money. This can include stocks, as well as new company launches, real estate and other projects that may prove profitable. These experts may help them determine how much to invest in each place, when to invest and which opportunities to pass up.
Other financial consulting firms provide feedback and information for companies and corporations. This ties economics in with market research so that these businesses know where to expand and where to hold back, which items or services are selling and where to spend marketing dollars. These services allow business owners to know in advance who is buying their products or services, and where they can be found. By taking this more targeted approach to expansion and marketing, businesses can increase sales.
To find a financial consulting firm for a particular need, the best place to start may be a local bank. If they do not have what a client is looking for they can probably direct them on who offers the services needed. Investment firms and other businesses can also be helpful. They can all be found by searching in a phone directory or through an online search.
Determine the best firm by speaking with several and narrowing the options by deciding which ones seem most knowledgeable and trustworthy. Speaking with references is also a good idea to find out how well the firm is managing other clients' money. Once a good match is made, it is time to start discussing any financial options available.