What are Fallopian Tubes?
The fallopian tubes are tubes present in women (and female mammals) that serve an extremely important purpose in fertilization. Essentially, they provide a connection between ovaries and the uterus. This allows for an egg or ovum to journey down the tube from an ovary, where it is produced, into the uterus, where it could develop into a fetus.
It is important to note that the fallopian tubes are not directly joined to the ovaries as they are often depicted in drawings. In fact, they open into the peritoneal or abdominal cavity very close to the ovaries. They can even move before ovulation each month. Some studies of the female reproductive system have captured pictures of the fallopian tubes lying on top of the uterus, instead of next to it on each side. They are not the static tubes that form the familiar picture of the reproductive system in females.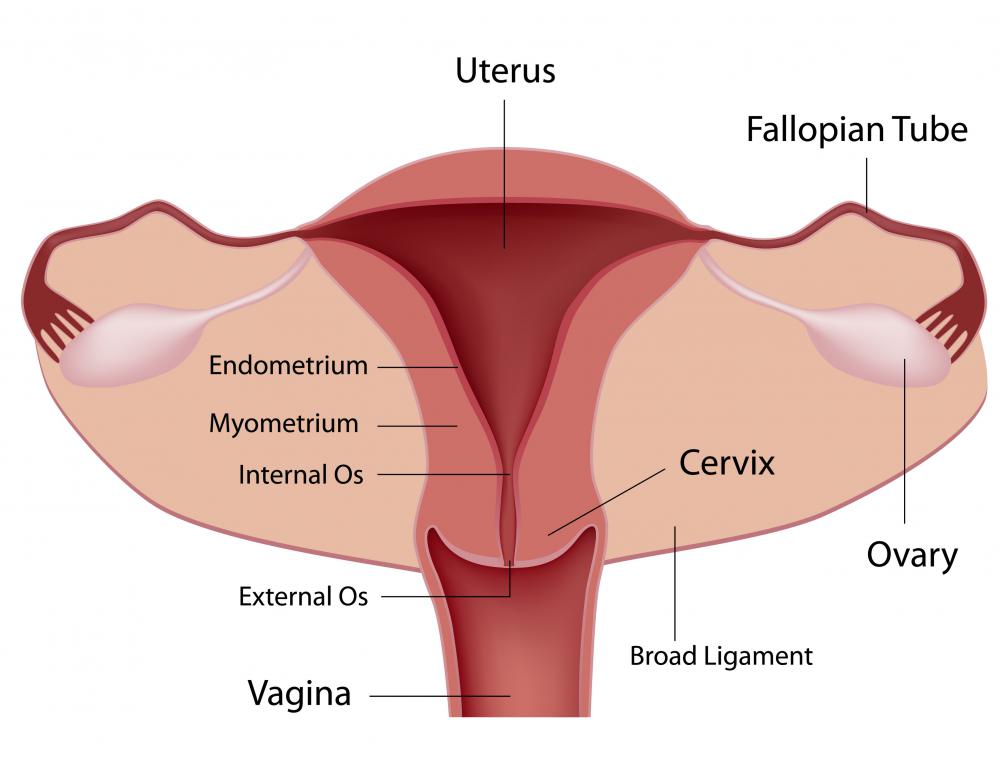 During ovulation, however, they are essentially the catchers of the egg. They will accept the egg and push it down the tube by using tiny follicles. The egg does not merely slide down to the uterus, but needs the work of the fallopian tubes to reach it.
Many people believe that fertilization of an egg occurs in the uterus, but this is actually not the case. Fertilization occurs in the fallopian tubes, which then gently push the egg into the uterus. When the egg successfully attaches to the uterus, implantation occurs. Unsuccessful attachment results in a very early miscarriage, which tends to simply resemble a regular menstrual period. In fact, many women who have unsuccessful attachment never realize they were briefly pregnant.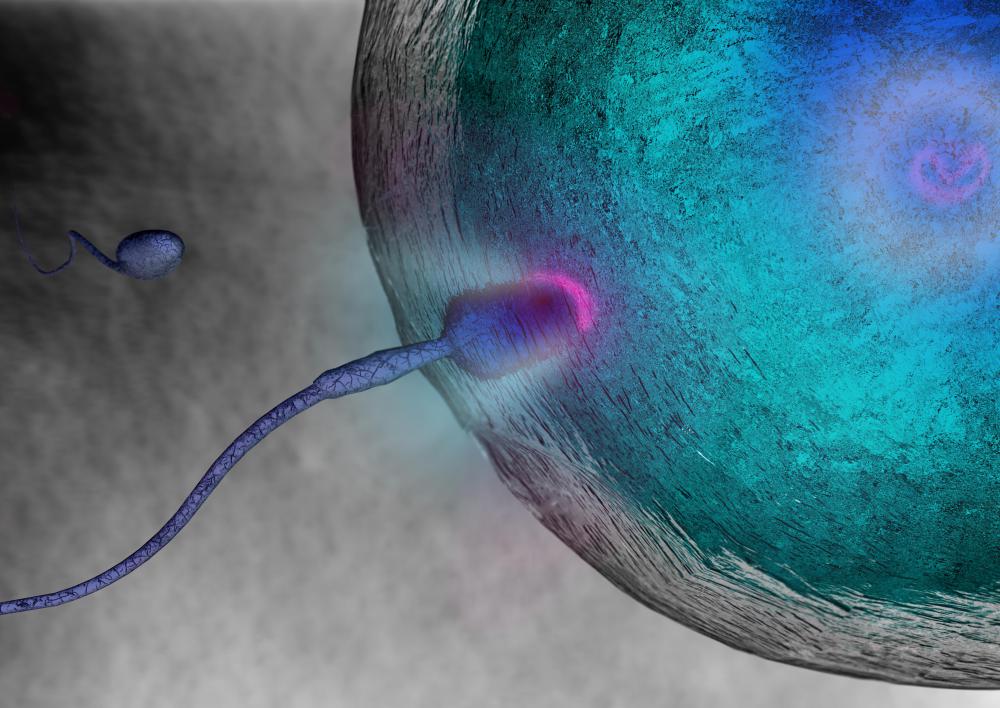 The size of the fallopian tubes can vary by woman, even after she's reached sexual maturity. They can be anywhere from 3 to 6 inches (about 7 to 15 cm) in length. The tubes are made up of three layers: a mucous membrane on the inside, muscles one the outside, and serosa, which secretes mucus and allows for the passage of the egg into the uterus, in between. It should be noted that, generally, ovulation occurs in only one ovary in the human female, and so only one tube receives an egg each month.
Problems with the fallopian tubes account for about 25% of infertility problems in women. They can become scarred due to disease or to ectopic pregnancy, where a fertilized egg implants in a tube instead of in the uterus. Pelvic inflammatory disease, endometriosis, or a large cyst in the ovary may all cause scarring or blockage of either one or both tubes. If one is damaged, a woman's ability to get pregnant may be slightly reduced. If both tubes are damaged, fertilization problems can be very challenging.
There are some forms of surgery that may help clear blockages, allowing eggs to move freely again. Alternately, many women with fertility problems choose to have in vitro fertilization. In this procedure, one or more fertilized eggs are placed directly into the uterus.