What are Ergonomic Garden Tools?
While gardening is a great way to stay in shape, it can be especially hard on one's back and other muscles. This can worsen with age. However, practicing proper ergonomics in the garden can help maintain both health and productivity. This includes the use of ergonomic garden tools.
Gardening tools, such as shovels, rakes, etc., should always be used with care. Using ergonomic garden tools can significantly reduce discomfort and fatigue associated with garden tasks. They can also reduce injuries associated with Cumulative Trauma Disorder, or CTD, which can be brought about by repetitive activities. Cumulative Trauma Disorder can include conditions such as tendinitis, white finger syndrome and carpal tunnel.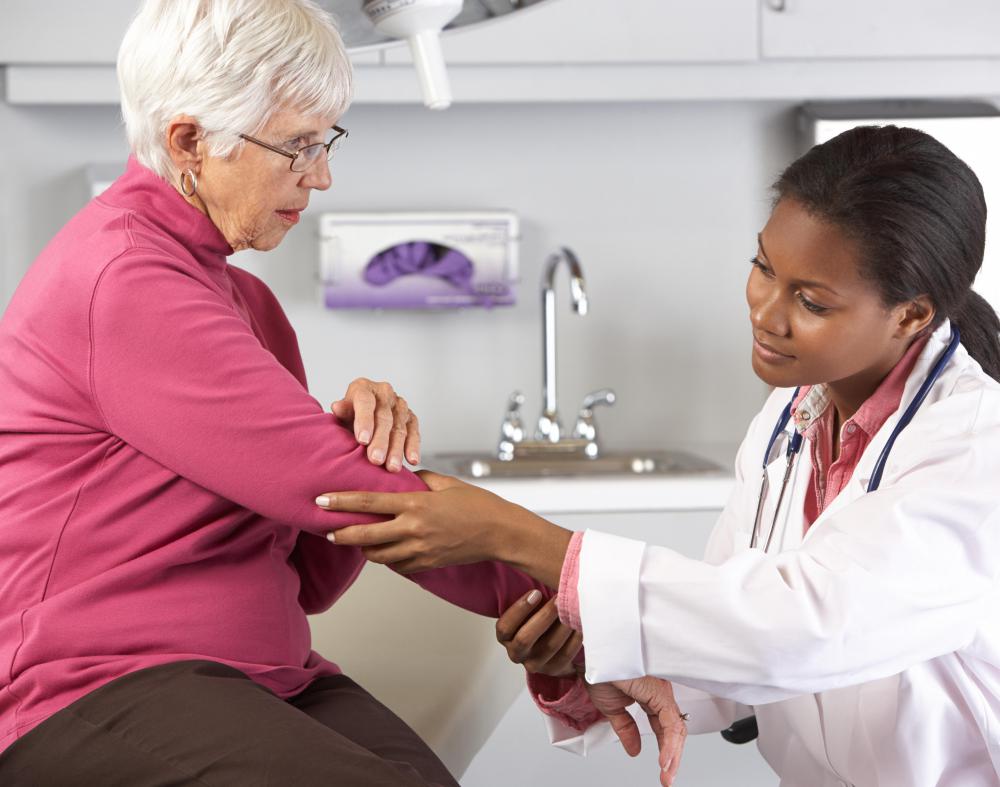 A good garden tool is essential for reducing injury. Ergonomic garden tools are available with exactly this in mind. There are tools with padded ergonomic handles and textured grips for easy handling and comfort. Ergonomic garden tools with upright grips are also available and good for stabilizing weak wrists. Those with detachable arm supports cater to people with arm injuries. There are ergonomic garden tools, such as padded reversible kneelers, which have arm supports that make getting up and down less stressful.
There are tools with adjustable handles to easily accommodate one's height as well. In addition, there are a number of tools with extendable handles for reaching difficult areas. Standing seed and bulb planters, which resemble large funnels, allow gardeners to plant their crops without stooping, minimizing back injuries. Another ergonomic garden tool that eliminates stooping or bending is the garden caddy. This tool is especially suited for use in a seated position.
A good ergonomic garden tool is also lightweight for ease of use. Shovels, rakes and other lightweight garden tools lesson the chances for straining. Lightweight pruning tools are available in both left and right-handed types. Lightweight hoses and extensions make watering easier. Instead of using awkward wheelbarrows, which can lead to back strain, ergonomic garden tools also include lightweight garden carts. These are easy to maneuver and contain extra slots for carrying tools, minimizing trips back and forth.
Other ergonomic garden supplies include wrist guards, which maintain proper alignment. In addition to reducing blisters and other hand injuries, ergonomic garden gloves limit hand fatigue and maximize grip strength. Ergonomic aprons specially designed for carrying hand tools help minimize walking and bending. They can even hold bottled water so gardeners can remain hydrated while performing garden tasks.
Ergonomic garden tools are designed to make gardening tasks easier. They allow gardeners to maintain good posture while performing gardening chores. Ergonomic garden tools help minimize exertion and stress that can ultimately lead to injury.