What are Egyptian Cotton Sheets?
Egyptian cotton sheets are the standard in high quality bedding. It is considered the "king of all cottons" due to its luxurious feel and its durability. Egyptian cotton is a very breathable fabric. It also resists piling, as the cotton plants used to make it don't produce a lot of lint. Even though new sheets may start out a little coarse, they will become softer with each washing.
Egyptian cotton is mostly made from a cotton plant called gossypium barbadense. It can also be made from Gossypium hirsutum, another type of cotton plant. Both of these plants are native to America. They were introduced to Egypt in the nineteenth century by Mohammed Ali Pasha, the ruler of Egypt at the time. He developed these plants as a cash crop to support his army.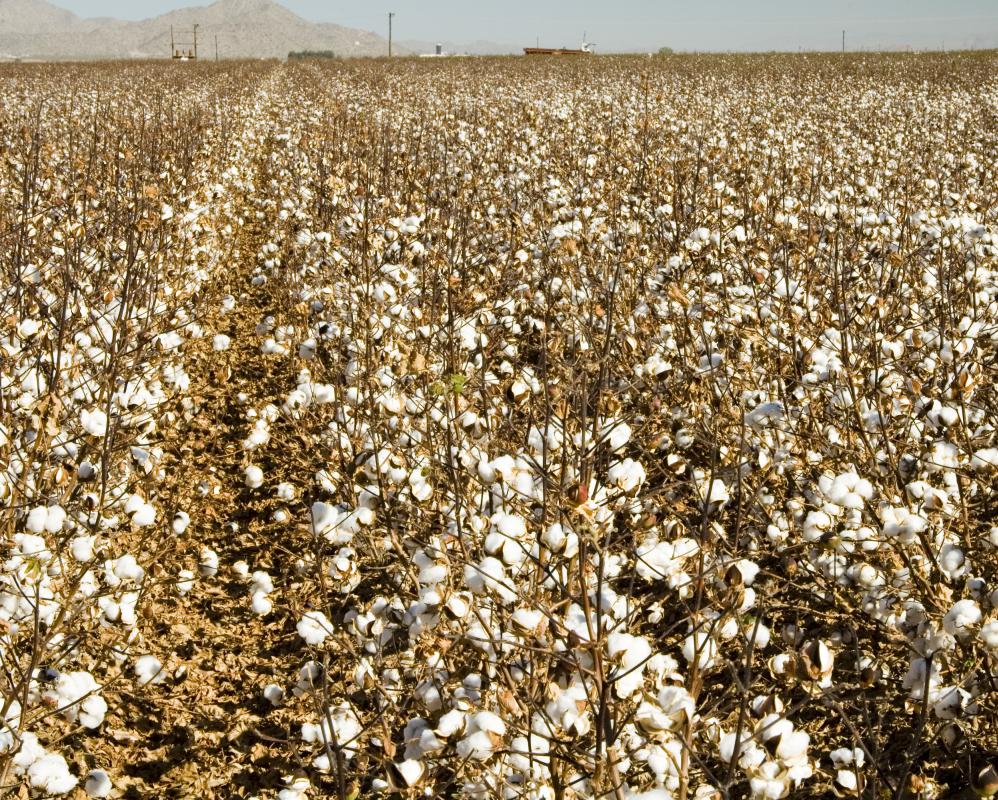 Egyptian cotton is known for its ability to create extra long staples, or fibers. These fibers can produce thread that is thinner than other cottons because of their longer length. Thinner threads result in higher thread counts. Thread counts measure the number of threads in one square inch (2.5 cm) of material. The higher the thread count is, the more luxurious the sheets will feel. Because the threads in Egyptian cotton sheets are longer and closer together, the sheets can last for decades, if they are properly cared for.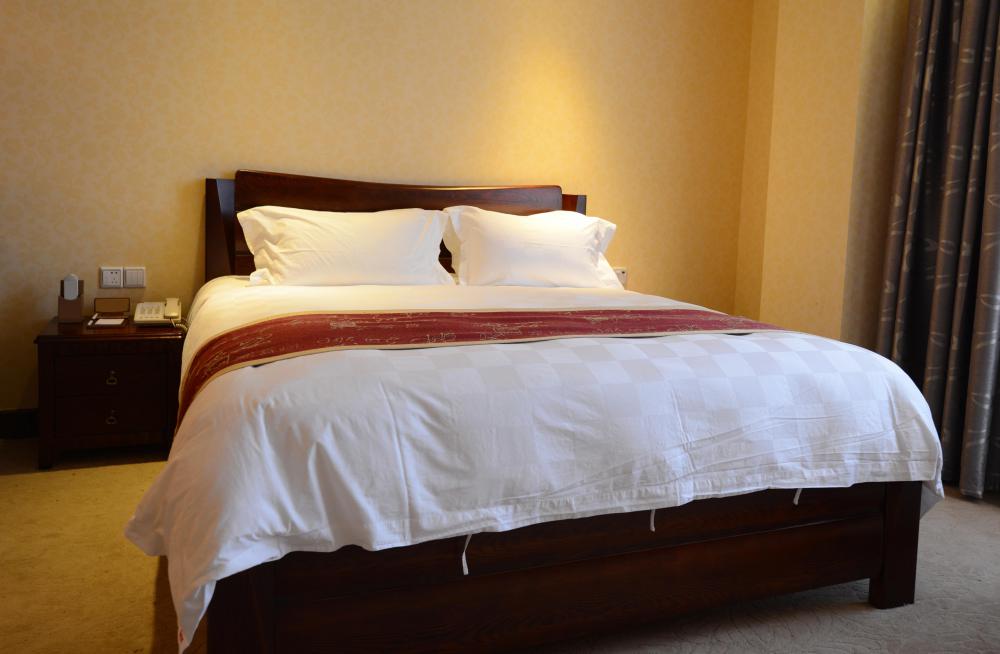 Egyptian cotton sheets are considered to be some of the finest sheets available. Because they can be made with very high thread counts, usually around a thousand threads per inch (2.5 cm), they tend to sell for prices much higher than regular cotton sheets. It is not uncommon to pay well over $100 US Dollars (USD) for a sheet set. The high price, however, will be worth it in the long run because of how long these sheets can last. You can expect these sheets to last forty to fifty years, or more.
When buying Egyptian cotton sheets, there are a couple things you should know. The first is to understand the differences in thread counts. The second is that some sheets labeled as Egyptian cotton are really made from cotton blends. If you want the real thing, look for sheets that state that they are made from 100% cotton. Pure cotton sheets will cost a lot more than a blended fabric, but they will be of a much higher quality.
Although Egyptian cotton sheets used to only be available from high end specialty shops, they are now available at most department stores. Most online marketplaces carry Egyptian cotton in a range of thread counts and colors. It is not hard to find a decent set of sheets. However, like most things, you get what you pay for. A cheaper set of sheets are likely to be made from a blend of fibers. These sheets will still be nice to use, but you won't get the full quality and feeling that Egyptian cotton is known for. There is no substitution for pure Egyptian cotton bed sheets.
Egyptian cotton sheets.

A field of cotton.

Today, Egyptian cotton sheets can be found in most department stores.

Egyptian cotton sheets can last for decades if properly cared for.

Egyptian cotton sheets are considered to be comfortable and luxurious.