Ear clips are earphones that are able to provide a custom fit for a wearer's ear. Using extra pieces of material, they fit across and over the contour of ears so that the earphones do not slip off accidentally during use. Ear clips are usually used with personal audio devices such as mp3 players, CD players and portable gaming systems. Ear clip earphones can be made out of silicon, which allow wearers to wash the ear clips and prolong their functionality.
Ear clip earphones can also be purchased to complement the personal lifestyles of the wearer. Water-resistant ear clips may be purchased by those who live in areas where rain is common. Ear clips with retractable cords may be attractive to those who don't have time to fumble with knotting or tangled cords. Individuals who listen to music with heavy bass in it can purchase headphones that are built to sound quality bass in that earphone type. Standard earphone caps may even be replaced with more colorful ones to suit the personality or mood of the wearer.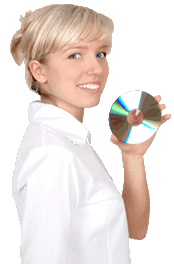 Ear clip earphones can be ideal for athletes or other individuals are in a constant state of movement and fear that their earphones may loosen from their ears. Similarly, individuals like students or work commuters may find them to be indispensable while traveling to their destinations. They can come in handy when riding a plane, subway, train or when the wearer has to be in a crowded area that threatens swift motion and accidental bodily contact. In-line volume control also makes it possible to control the volume of personal devices without having to handle the main device.
Ear clips may also have extra features that wearers can find useful. For example, they may contain built-in microphones and buttons that control calls for those who wish to use them in conjunction with cell phones. Mute buttons allow wearers to better control calls that take place in loud places. An advantage of ear clips is that they provide quality sound while still retaining an "open" design that keeps wearers alert of their surroundings.
Many headphones come with removable pieces that can be traded out for different sizes. If the default clip size of the headphone set does not fit the wearer's ear, he or she may remove them from the set and replace them with a size that fits their needs. Manufacturers often include different sizes of ear clips in an earphone package.
AS FEATURED ON:
AS FEATURED ON:

Woman holding a disc