What Are Dividends in Arrears?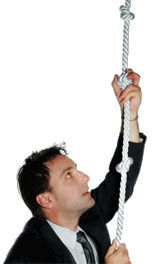 Dividends in arrears is a term that is usually used to describe stock dividends that are not paid according to the usual schedule, but are delayed until a later date. This type of arrangement is has to do with preferred stock and is payable to the current owner of the shares involved. Typically, the term refers to dividends that are owed on shares of preferred stock and are currently past due according to the issuer's stated time schedule.
There are a number of reasons that may lead to dividends in arrears. Under certain conditions, a company may choose to delay the payment of dividends on preferred stock holdings due to some financial situation facing the company. When this is the case, stockholders are notified by the board of directors of the action, usually in advance of the next scheduled date for payment of dividends. Depending on the structure of the company's founding documents and the stock arrangement itself, dividends in arrears may also occur if the shareholders voluntarily decide to vote in favor of delaying the next scheduled payment for a period of time.
Settling of any dividends in arrears must usually occur prior to any disbursements to shareholders who possess common stock issued by the same company. This is normally one of the benefits associated with holding preferred stock, providing those investors with precedence over other classes of shareholders. Once the past due dividends are disbursed to the preferred shareholders, any disbursements payable upon shares of common stock can then be forwarded to those investors. Companies tend to not delay dividend payments on preferred shares any longer than absolutely necessary, avoiding the necessity of also delaying payments to common shareholders.
One important aspect of dividends in arrears is that the belated dividends are always paid to the current holder of the preferred shares. This means that if a shareholder who is owed past due dividends should choose to sell those shares before the payment is tendered, he or she has no claim on those returns. Instead, the buyer of those shares is due the full amount of the dividends in arrears. Typically, an investor wishing to sell shares that have a past due dividend payment pending will account for the amount when offering those shares for sale, recouping at least part of the money that would have been received if the dividend payment had occurred according to the original schedule.


Man climbing a rope