What are Different Types of Oral Implants?
Oral implants, also known as dental implants, provide an effective replacement for some people who have lost one or more teeth from gum disease, injury, or other causes. Oral implants are basically artificial teeth with roots that are placed into the jawbone by a periodontist or a oral/maxillofacial surgeon. Oral implants reduce or eliminate the need for dentures because they support the bridges of the teeth and provide security and comfort like real teeth. Endosseous and subperiosteal implants are the most common, followed by ramusframe and transosseous implants.
Endosseous, or endosteal, oral implants refer to artificial teeth roots that are placed in the jawbone. These implants consist of blades, cylinders, or screws that oral surgeons insert to hold one or multiple prosthetic teeth in place. In other words, the endosteal implants function as the roots of the teeth without affecting the surrounding teeth. Variations of endosseous implants include the blade form, which also goes into the bone, and root form, which resemble screws or nails of various sizes that are designed to implant into the jawbone.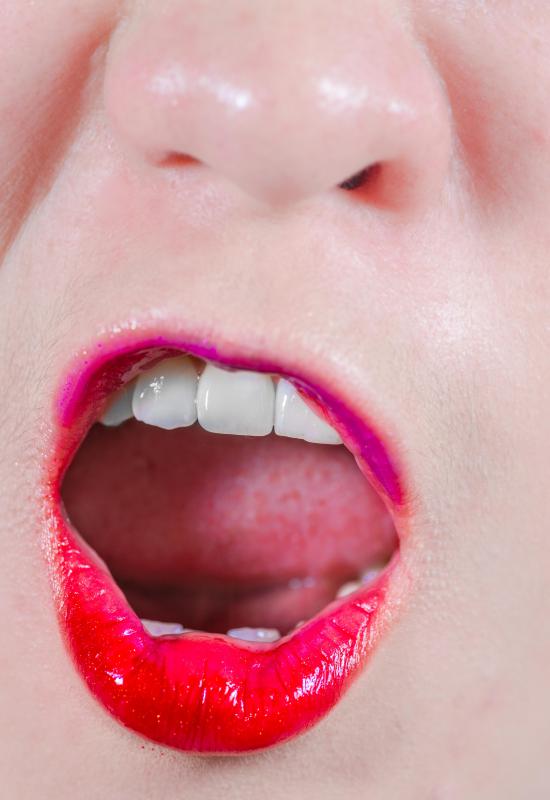 Subperiosteal implants are designed for insertion on top of the jawbone rather than within it. These are geared toward dental patients who have thinning jawbones and therefore may not be suited for blade-form or endosseous implants. With subperiosteal oral implants, the metal framework attaches to the gum line, and the posts that accompany the framework extend through the gum to hold the artificial teeth.
Ramusframe oral implants benefit the lower jawbone when the endosteal or subperiosteal implants don't provide a good fit. Oral surgeons or periodontists usually place this type of oral implant near the wisdom teeth as well as the chin. After surgery to position the ramusframe implant, the gum tissue must heal first, then a metal bar appears. Dentures, if necessary, must be custom-made to fit onto the bar. Ramusframe oral implants are ideal for protecting weak jaws and preventing them from fracture.
Transosseous oral implants were primarily used to replace teeth in the lower jaw, but they are seldom used because of their complexity. Oral surgeons insert transosseous implants, which feature metal rods, through the chin and chin bone until they are exposed within the mouth. The procedure has become less popular among surgeons and dental patients because it requires not only major surgery but anesthesia and a brief hospital stay. Modern methods, such as bone grafts and the endosteal implant procedure, tend to be easier and more effective.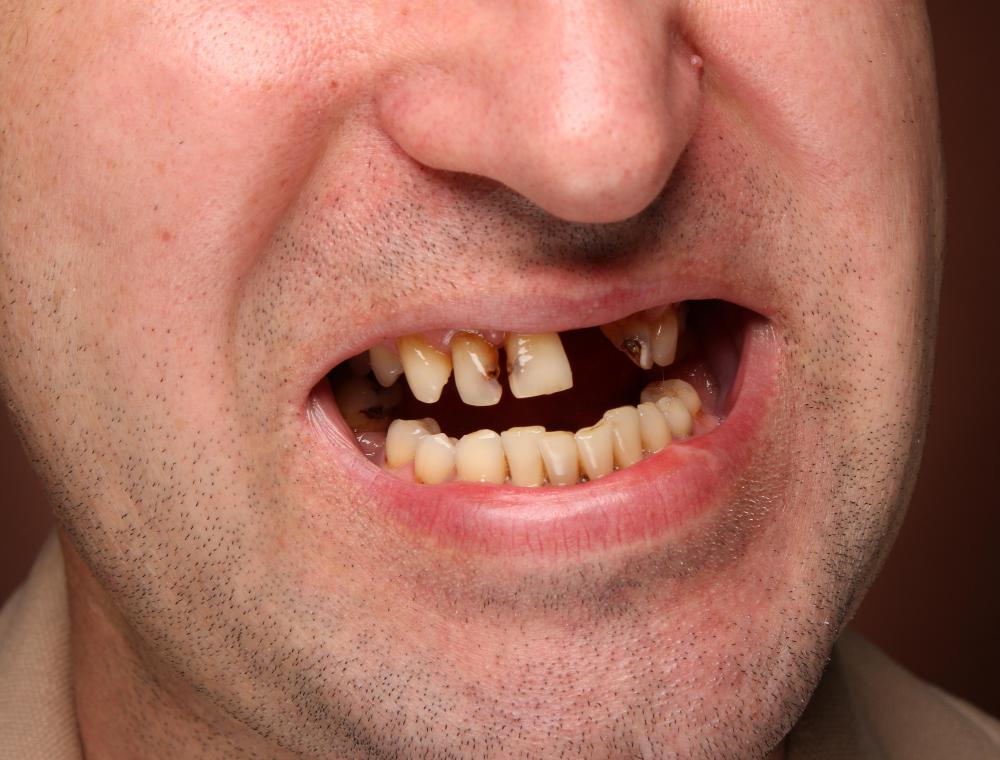 An oral implant is generally made of titanium that comes with a film that makes it safe for placement in the jawbone. Other components include the abutment that supports tooth implants and the crown fits onto the abutment to replace the tooth or teeth. After surgery, care must be taken to brush, floss, and rinse the implants as if they are real teeth. Follow-up visits with the periodontist or dentist are necessary to monitor the implants and ensure their effectiveness.