What are Different Types of Natural Dandruff Shampoo?
There are far too many types of natural dandruff shampoo on the current market to list them all. While some natural shampoos may work wonders, others may not be entirely natural. When it comes to getting rid of dandruff, the most important thing to remember is to read every shampoo label. While some shampoos contain helpful ingredients, others contain drying ingredients that will encourage dandruff.
It is important to stay away from any shampoo or conditioner that contains alcohol or fragrance. These two additives encourage the sky to dry, which can trigger dandruff. In addition, any shampoos or conditioners that are laced with chemicals may also cause the scalp to flake. Therefore, certain drying chemicals such as petroleum oil and mineral oil may cause dry skin.
Certain essential oils may help to restore moisture to the scalp area, and these oils can be added to any natural dandruff shampoo or natural moisturizer. Oils such as lavender oil and chamomile oil are both soothing and moisturizing. In fact, searching for a natural dandruff shampoo that contains either one of these oils will help to restore natural oil to the scalp area. By restoring natural scalp oils, dandruff should begin to dissipate.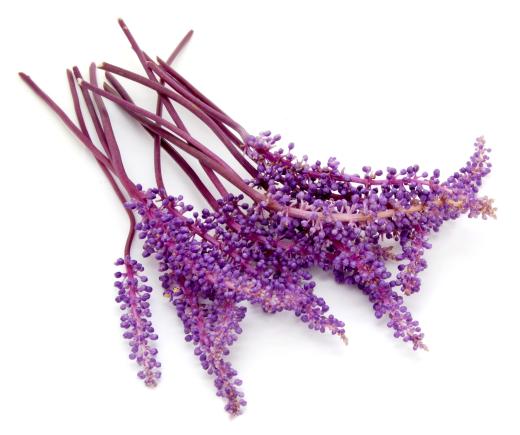 Consumers can search for natural dandruff shampoo in health food stores, online, or in certain grocery stores. In order to find the best natural dandruff shampoo, avoid any shampoo that contains any non-natural ingredients. Shampoo manufacturers often add certain chemicals to shampoos in order to increase the amount of suds that a shampoo produces or to add a certain scent to a shampoo. When these chemicals are added, a shampoo is no longer all-natural. Still, numerous manufacturers label shampoos "natural" if a product contains one or two natural ingredients.
Thus, it is crucial that consumers understand and read shampoo labels. As with any packaged food product, taking the time to learn about different shampoo ingredients is essential. By avoiding shampoos that are filled with chemicals, any dandruff problems should begin to lessen. Truly natural dandruff shampoo will not perform in the same manner as shampoos that contain chemicals.
When using a natural shampoo, it is important to rinse this product thoroughly, since some natural shampoos may not be removed with one single rinse. It is not recommended that natural dandruff shampoo be purchased online unless a website lists all product ingredients. Instead, purchasing a natural shampoo through a health store is recommended.
AS FEATURED ON:
AS FEATURED ON:

By: Irina Brinza

Natural dandruff shampoo.

By: Kimberly Reinick

Lavender oil is a popular additive to natural dandruff shampoo.

By: Jasmin Merdan

There are many different kinds of natural dandruff shampoos.

By: esp2k

Dandruff shampoo moisturizes the scalp.

By: roblan

Visible white flakes of dry dead skin on the scalp are a sign of dandruff.