What are Diabetic Socks? (with pictures)
Diabetics face two separate challenges where footwear is concerned. High blood sugar levels can cause serious damage to a diabetic's nerve system, a condition known as diabetic or peripheral neuropathy. This means a diabetic may not be able to feel a thorn puncture his or her foot, or notice the development of foot ulcers or other painful conditions. Diabetes can also cause circulatory problems, especially to the extremities such as the hands and feet. To address these two diabetes-related conditions, many diabetics wear special footwear called diabetic socks.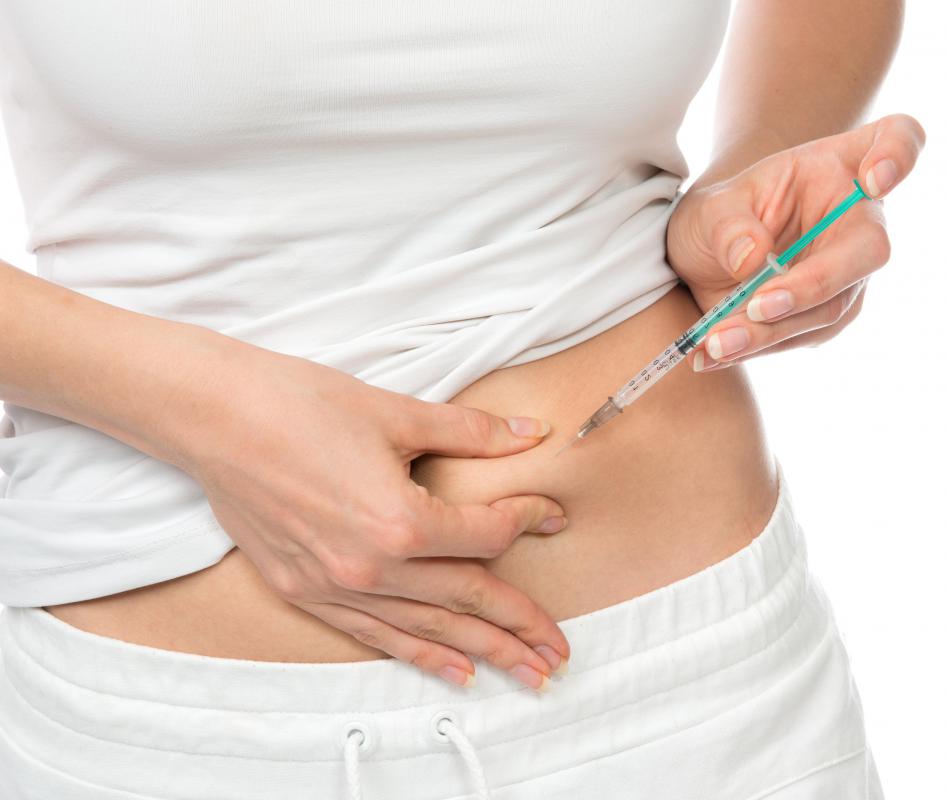 Diabetic socks are available in a number of different materials. Many doctors recommend cotton or cotton/wool blend socks, while other suggest that the wicking action of acrylic socks make them a better choice. Socks should fit well, without being tight at the cuff. Many diabetic socks have extra padding, which can help patients who are at risk of developing ulcers. Lighter colors are preferred because it will not mask the signs of a draining wound or puncture.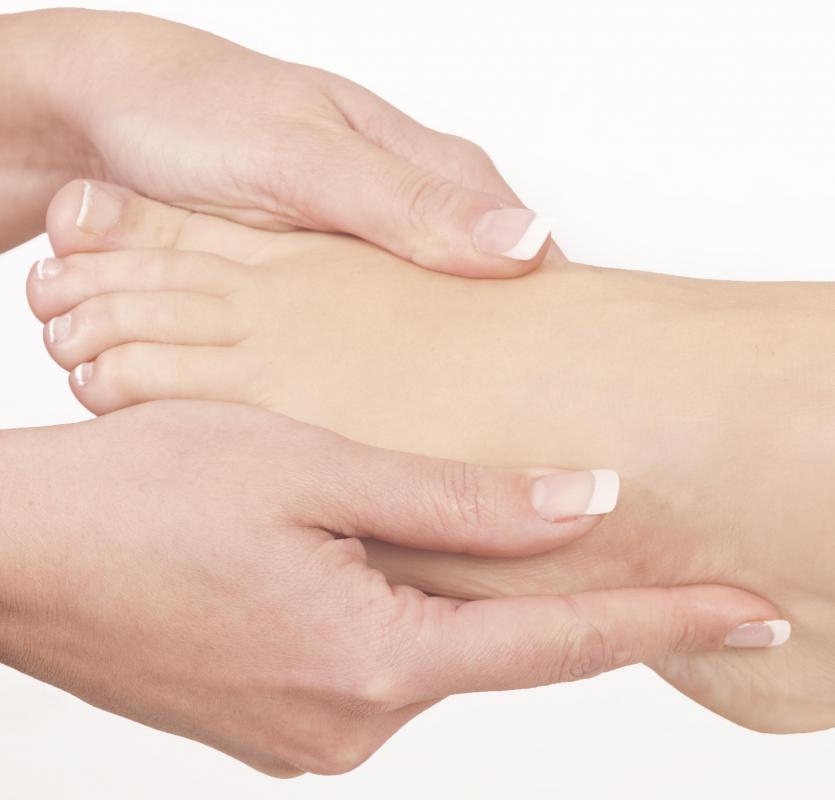 Traditional socks may also contain prominent seams, especially in the toe area. These seams could cause irritations to form in a diabetic's foot, however, so diabetic socks are either completely seamless or have minimal seams. The tops of many diabetic socks are also designed to be non-binding or restrictive, which means the socks will not have a tight-fitting elastic band to prevent slippage like traditional socks. This allows for better circulation in the legs, one of the first areas damaged by uncontrolled high blood sugar levels.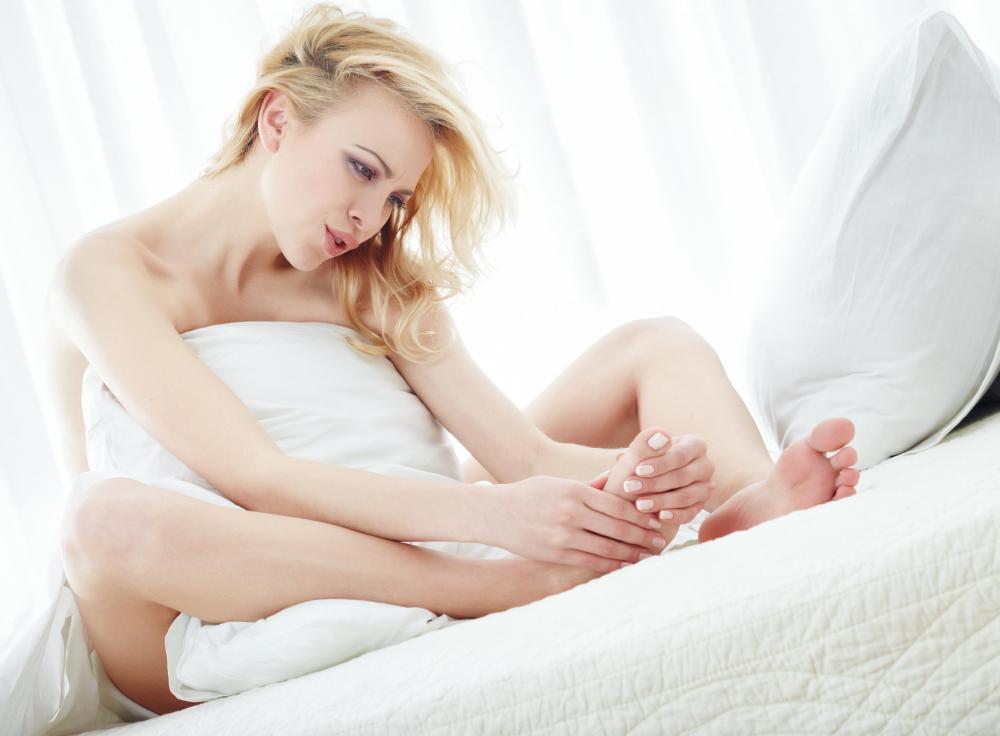 Poor blood circulation and pooling are major concerns for diabetics, so some diabetic socks are constructed to be compression socks. Compression diabetic socks often extend to the wearer's knee, and use stronger elastic material to tighten up the lower legs, ankles and feet. This form of compression helps improve blood flow in the lower legs and discourages the pooling of blood in the wearer's feet. Not every diabetic requires compression socks, however, so individuals may need to consult with their physician and determine the best type of diabetic sock which meets their particular needs.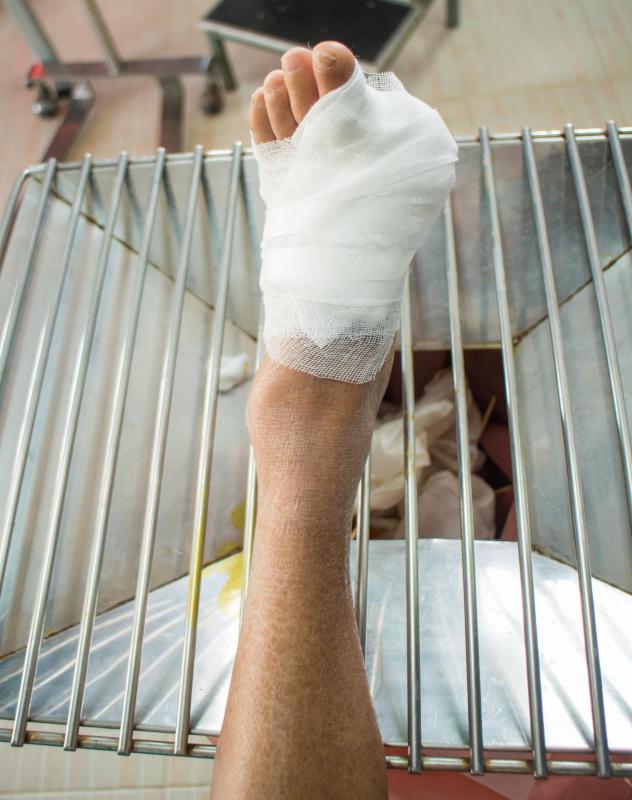 Diabetic socks can be ordered through online medical supply websites or specialty catalogs. They can also be found in the foot care section of many medical supply stores and pharmacies, or in larger shoe stores and department stores. Some diabetic socks can be found in shorter crew cut sizes instead of the traditional knee-length size. A consumer should read the label on the packaging to determine if the socks address circulation issues, neuropathy issues or both. Seamless white cotton socks impregnated with a chemical anti-fungal agent appear to be the preferred choice of many diabetes experts.
Compression socks may help improve circulation in diabetes patients.

Most diabetic patients need to receive daily insulin injections to control their blood glucose levels.

Individuals with diabetes may experience poor circulation in the feet.

Diabetics should inspect all parts of the legs and feet for sores or wounds on a regular basis.

Untreated foot infections may necessitate amputation for diabetics.